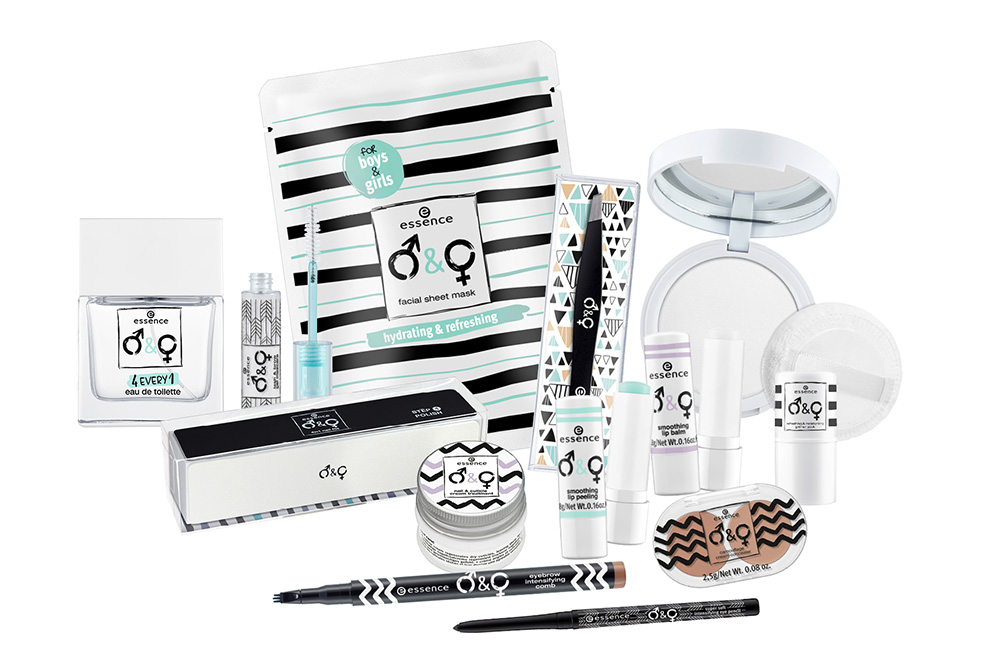 "Boy AND girl power! Unisex products are the trend of the hour! With the new trend edition "boys & girls", essence is helping boys and girls feel fresh, pampered and confident from February to mid March 2018. Practical beauty pieces with a cool product design in black, white and mint are sure to thrill all cosmetics addicts, no matter what gender."
Ik kreeg deze mail binnen in de late namiddag, tijdens een lange werkdag op kantoor. Ik moest een keer met mijn hoofd schudden. Eens in mijn ogen wrijven. Lees ik dit goed? Is dit écht?
De afgelopen jaren zijn mooi geweest voor mannen in beauty. L'Oréal stopte Gary "The Plastic Boy" Thompson tussen 22 vrouwen in hun True Match campagne alsof het de normaalste zaak van de wereld was, Covergirl stelde James Charles aan tot eerste mannelijke Brand Ambassador en al snel volgde Maybelline met Manny MUA. Vorige maand nog stelde Patrick Starrr zijn collectie met M.A.C voor.
De gedachtegang van Essence kan ik echter niet zo goed volgen. Ze zullen er vast van overtuigd zijn iets heel inclusiefs te hebben gecreëerd met deze trend collectie (tijdelijke collecties waarvan het merk er volgens mij maandelijks wel eentje uitbrengt), maar het signaal dat het in werkelijkheid uitzendt is dat al hun andere producten uitsluitend bedoeld zijn voor vrouwen.
Als deze collectie op dezelfde golflengte zou zitten als de anderen, prima, dan zou dit een onschuldige manier zijn om op de bandwagon te springen. Maar dit zijn geen leuke, betaalbare make-upjes conform de nieuwste beautytrends. Nee dit zijn saaie, nietszeggende producten die je doorgaans in een rommelig bakje aan de kassa vindt met ontelbare oranje stickers erop, die verraden hoe vaak het product al afgeprijsd is geweest.
"Het signaal dat deze collectie uitzendt is dat al hun andere producten uitsluitend bedoeld zijn voor vrouwen."
Ook in de modewereld draaiden dit soort unisekse collecties vaak uit op een sisser. Zara stak een vrouw meisje én een man in oude mannensweatshirts en -jeans die ongetwijfeld ergens in een magazijn stof lagen te vergaren en noemde het revolutionair. H&M deed net hetzelfde nog niet zo heel lang geleden met een denimcollectie.
In onze maatschappij is het stukken aanvaardbaarder om als vrouw "mannelijke" eigenschappen te vertonen. Een broek dragen, ambitieus en carrièregericht zijn, "ballen hebben"… O WEE als een man een rok draagt, meer dan alleen "babysit" op zijn eigen godverdomde kinderen of emoties toont.
De producten in de Boys & Girls collectie van Essence zijn equivalenten van de sweatshirts en 90s jeans: keuzes zo veilig dat, ja, inderdaad, ze onopgemerkt door "beide geslachten" (ugh…) gedragen kunnen worden.
Allereerst zijn er een nagelvijl, een pincet, een lippenbalsem en -scrub, een sheet masker en een verzorgende crème voor de nagelriemen.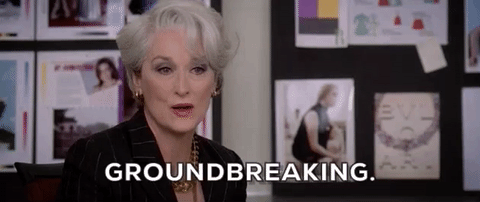 Dan volgt de eigenlijke make-up: een verfrissende primer, een twist-up oogpotloodje, een wenkbrauwpotlood, een transparante mascara voor wimpers en wenkbrauwen, een concealerduo en een fixerend poeder.
Tenslotte, een eau de toilette dat wordt omschreven als "a wonderfully fresh scent that instantly lifts your spirits". Ik gok dus op een basic AF aquatisch geurtje zoals je vader vast ooit wel eens gedragen heeft, al was het maar een aftershave.
Wie wil Essence hiermee bereiken? Jongens die het merk kennen, zijn bekend met make-up en beauty en hebben geen boodschap aan deze collectie: het voegt niks toe. Jongens die niks met make-up hebben, lopen volgens mij ook nooit langs de Essence-display en missen zelfs het hele bestaan ervan. De enige doelgroep die ik kan verzinnen zijn jongens die wel geïnteresseerd zijn en willen beginnen experimenteren met make-up, maar zich niet aangetrokken voelen tot het veelal roze en über"meisjesachtige" assortiment van Essence. Zou dit het dan zijn? Instapproducten om een nieuwe doelgroep over de streep te trekken, om ze vervolgens de producten uit het reguliere gamma te doen aankopen?
Ik blijf skeptisch…