When it comes to cleansing my face, I swear by the double cleansing method. I'd never had bad skin to begin with, but it's only until I started using both an oil and a foaming gel that even the occasional pimple became a very rare thing.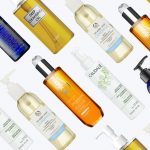 Even though this two step method and with it, the whole 387 step Korean skincare routine it's been adapted from, have been around for quite a while, not a lot of drugstore brands have picked up on oil cleansers. A darn shame if you ask me, because that leaves us with very little cheap options to try out this silky soft way of removing your make-up. That's why I decided to line up all the oil cleansers I've tried so far and compare and rate them. Because knowing is half the battle.
This article was first posted on April 13 2019 and was since edited to add the Uriage Cleansing Face Oil and the Kenzoki Cleansing Milky Oil.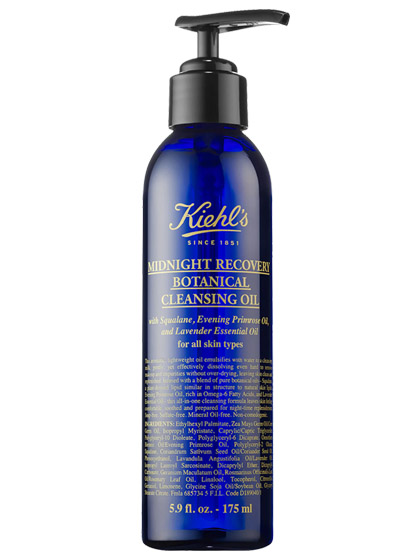 Kiehl's Midnight Recovery Botanical Cleansing Oil
Let's kick off with my absolute favourite: the Midnight Recovery Botanical Cleansing Oil by Kiehl's. This baby is chock-full of hydrating goodness and takes off my make-up like a dream. It's light enough to be used around the eyes and rinses off easily. While the essential oils might be an issue for the most delicate of sensitive skins, I adore the scent they add: the lavender puts me on the sleepy train to Dreamland, every time.
★★★★★
€ 32,50 for 175 ml or € 18,58/100 ml
Available at Douglas.nl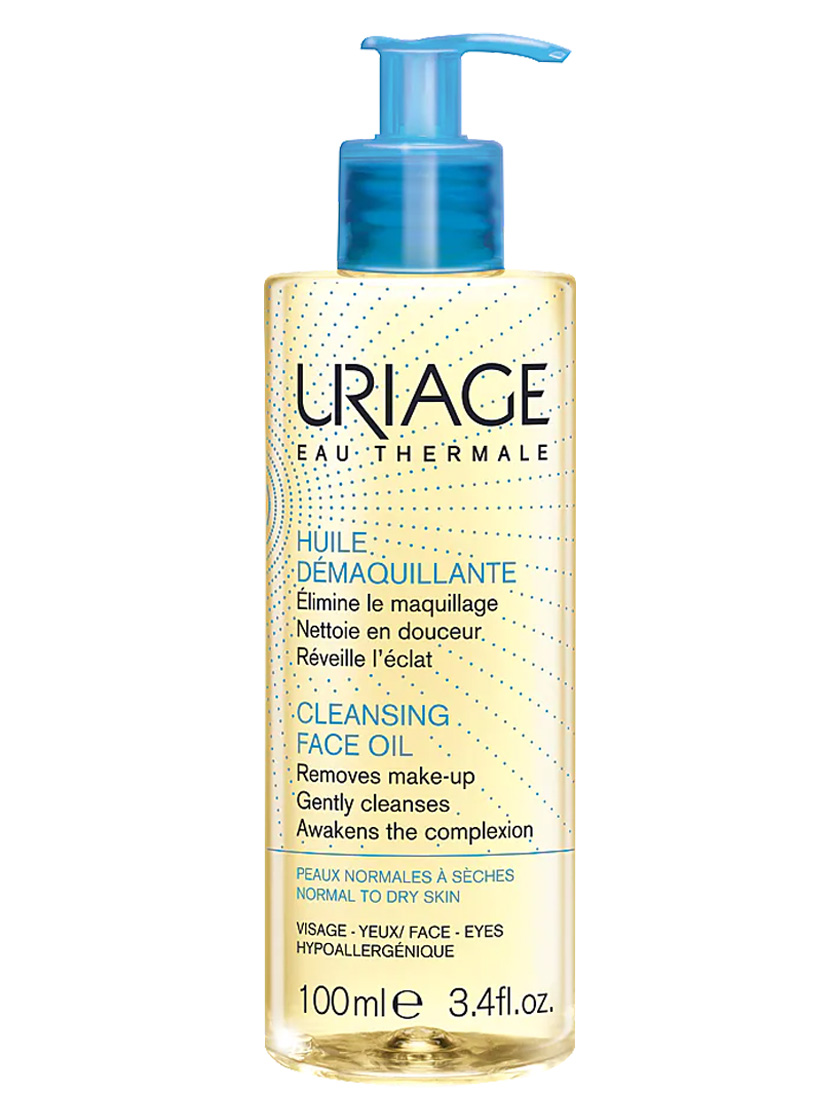 Uriage Cleansing Face Oil
What in the frying oil is this? I mean, maybe if you have the driest of skin, you'll like Uriage's Cleansing Face Oil, but to me it feels like I'm rubbing cooking oil on my face. This formula won't emulsify, making it kind of hard to wash the oil off.
It does what it's supposed to, but it's not trying to be charming about it. At all.
★
★★★★
€ 9,99 for 100 ml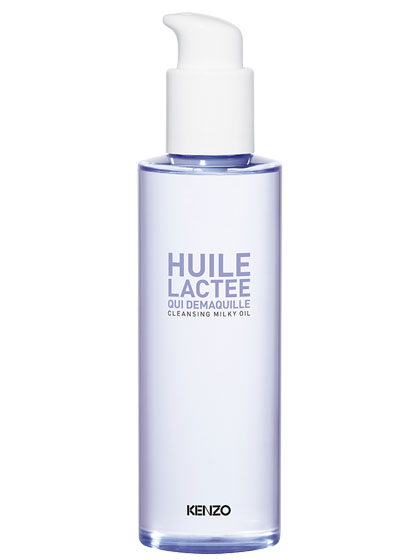 Kenzoki Cleansing Milky Oil
Whenever I write about Kenzoki, I wonder: "Why does no one talk about Kenzoki?". But then I'm reminded of the SUPER STRONG lotus fragrance that's in many of their products.
I guess most of the time I don't hate it? Either way it doesn't put me off of this lightweight oil. Perhaps not the best option if you're washing away a full beat, but perfectly fine for a light daily makeup. When adding water, the formula turns into a feathery soft milky substance. It rinses off easily, but definitely needs a second cleanse.
★★★★
★
€ 19,90 for 200 ml or € 9,95/100 ml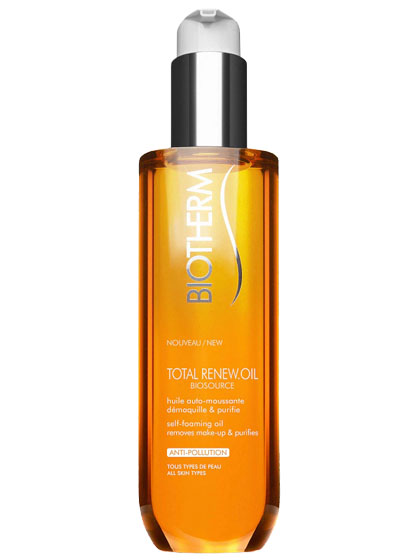 Biotherm Biosource Total Renew Oil
The Biosource Total Renew Oil is confusing to me. I like it, but it definitely doesn't feel like an oil to me. It lathers up just like any regular foaming cleanser and gives me that "squeaky clean" feeling – not quite uncomfortable yet, but worth noting if that's exactly what you're trying to avoid. Just like with most of Biotherm's products, the fragrance is very pleasant, but it's definitely there.
★★
★★★
€ 25 for 200 ml or € 12,50/100 ml
Available at Douglas.nl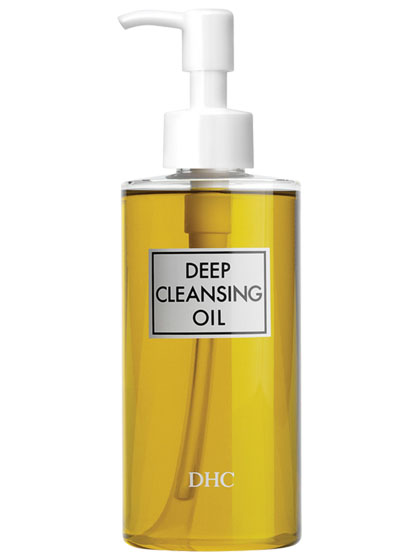 DHC Deep Cleansing Oil
The Deep Cleansing Oil by DHC is a cult favourite due to its minimalist approach. The organic olive oil used isn't very glamorous but it sure is effective at removing your make-up. It feels slightly thicker than the Kiehl's oil thus takes a bit more massaging to rinse it off. Because the formula doesn't contain any fragrance, this might be your best pick for irritable skin.
★★

★★

★
€ 28,80 for 200 ml or € 14,40/100 ml
Available at Lookfantastic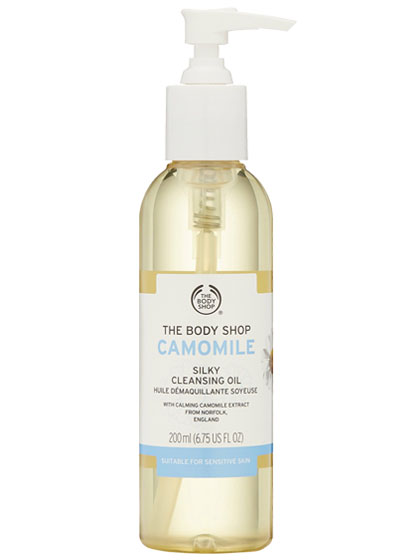 Edit: This product is currently available under the name Camomile Dissolve The Day Make-Up Cleansing Oil. The product shown below has been discontinued. 
The Body Shop Camomile Silky Cleansing Oil
Up until now, The Body Shop's Camomile Silky Cleansing Oil is the most affordable option I've come across. Like the DHC oil, it's a little thicker, but that doesn't stop me from enjoying the product. It does what it's supposed to do. If I was on a budget, I'd restock in a heartbeat. Also, the fragrance in this formula is very mild and pleasant.
★★
★★

★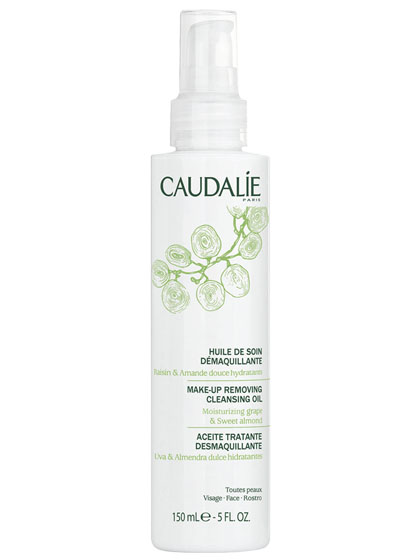 Edit: This product is currently available under the name Vinoclean Makeup Removing Cleansing Oil. The product shown below has been discontinued. 
Caudalie Make-up Removing Cleansing Oil
Caudalie holds a special place in my heart but this cleansing oil, oh boy, it's a rollercoaster. With every use I am torn between whether or not I like the fragrance. The French pharmacy brand inconspicuously calls it a "mild sweet almond oil scent" but to me this smells like being dunked face first into frangipane pastry cream. On top of that, the oil only does a so-so job at removing my mascara. The price per ml might sound nice, but considering I need 3 pumps to really get the job done, you're better off paying a little bit more.
★★
★★★
€ 17,50 for 150 ml or € 11,67/100 ml
Do you have a favourite cleansing oil? Even though they're a bit of a "boring" beauty purchase, I like trying out new cleansers. Obviously it helps that because of my blog, but mostly due to my prior job at Marie Claire, I've been sent a lot of products to try out. Once I'm done with my current oil, the Caudalie one, I'll probably try out the Clinique Take The Day Off Cleansing Balm that's been tucked away in a box for a long time. Admittedly, I'm already eyeing the L'Occitane Immortelle Oil Make-up Remover and Nuxe Micellar Cleansing Oil…
To be continued!