OSYNLIG, the Ikea x Byredo's Ben Gorham collab we've all been waiting for since 2018, will finally be hitting stores November 1*! The collection counts 13 scented candles, housed in keepsake ceramic votives.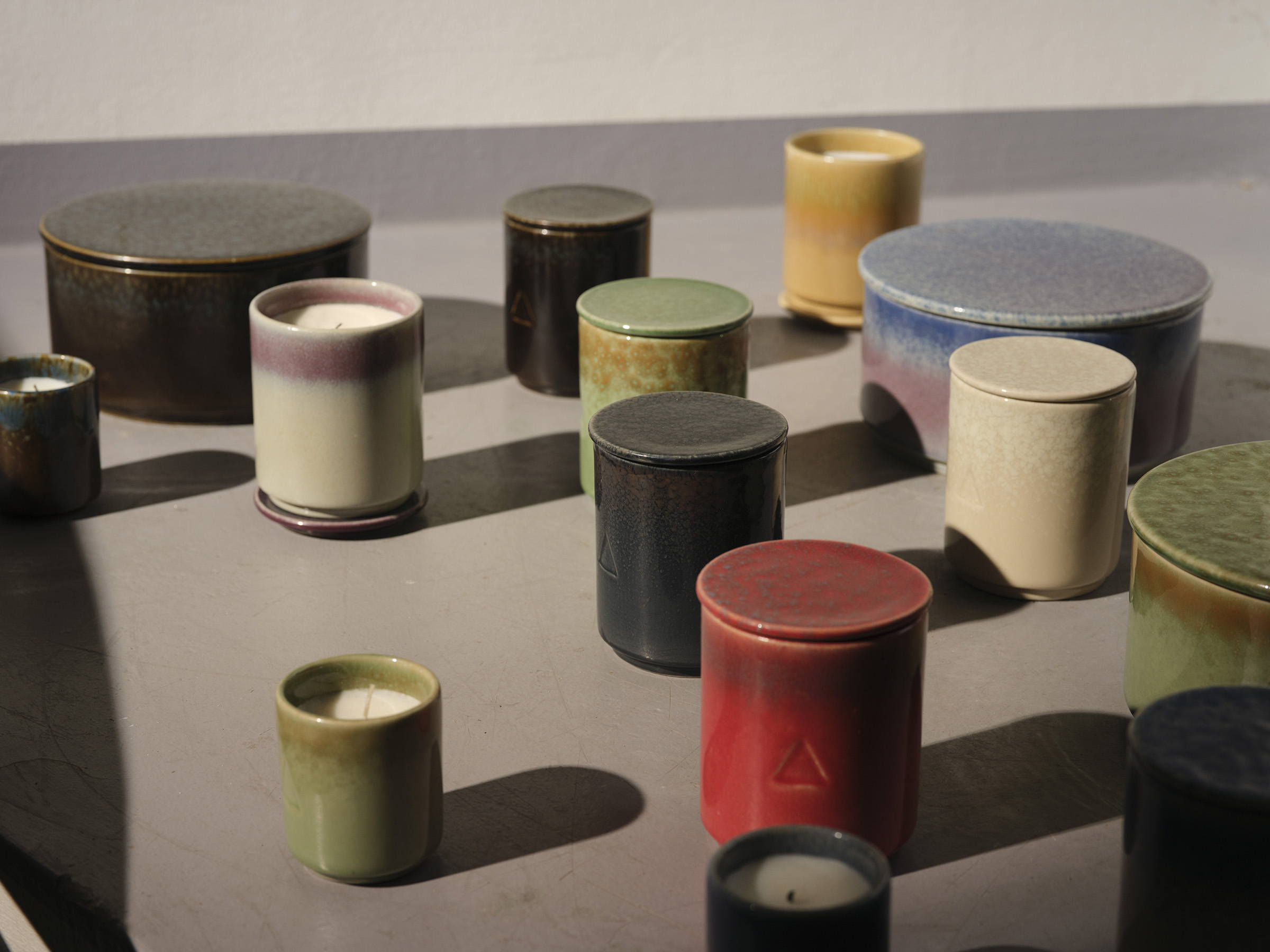 If like most of the world you are trying to stay at home, going out and sticking your (unmasked!!!) nose in a bunch of candles is perhaps not a priority in your life right now. Making said home a little more cozy however, should be. So, I got my hands on some wax samples to bring you more thorough product descriptions than Ikea's one-liners. Case in point: the Lilac and Amber candle in the collection is described as a "flowery scent of lilac with hints of amber."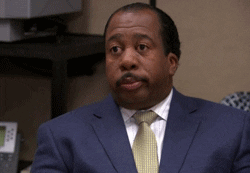 Ikea I love you honey but I'm gonna need a little more than that.
Let me note however that I do not consider myself an expert in the field. My knowledge is intermediate at best. Nevertheless, I hope my interpretation of the fragrances will help you make your choice if you decide to shop for these online.
*Belgian release date. For the duration of the lockdown in Belgium, the candles are exclusively available through Click & Collect.
Review: all 13 10 scented OSYNLIG candles
The collection is divided into three families: Fresh, Floral and Woody. Each of the 13 different fragrances is available in a 10 cm high votive accompanied by a lid that doubles as a tray. Additionally, one hero fragrance of each family is offered in two more sizes. A small votive (7 cm high) without the lid and a large pot with four wicks.
Ikea doesn't make note of the burn time.
The candles are a paraffin/vegetable wax mix and have a cotton wick. The regular votive is priced at € 9,99. The large size will set you back € 24,99, the small € 4,99.
Due to 2020 being what it is, the release of 3 of the fragrances has been delayed to later this year: Cassis and Freesia, Swedish Birch and Juniper and the highly anticipated Firewood and Spice.
Note: I haven't seen the collection in real life yet, but a few readers that have, have told me the colours of the ceramics are depicted brighter. I'm not sure whether that's because of the one-of-a-kind nature of the baking/glazing, screen settings, or overly saturated photos.
The "Fresh" Family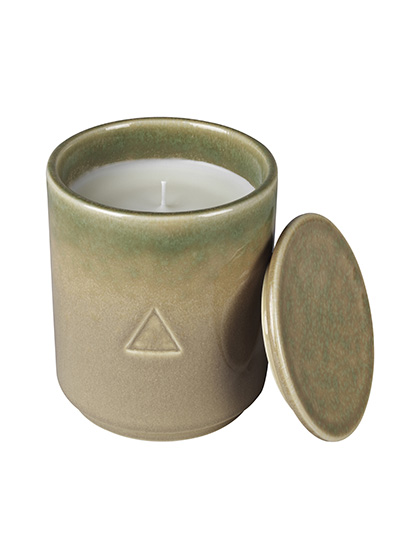 Basil and Mint
As a fan of Jo Malone's Basil & Neroli

, I was very curious about this one. Upon first impression, the mint seems a little lost in the overpowering herbaceous basil.
Once the wax melts though, there's that subtle touch of mint, which enhances the energising quality of the basil. This would be a fantastic candle to light during your work from home hours.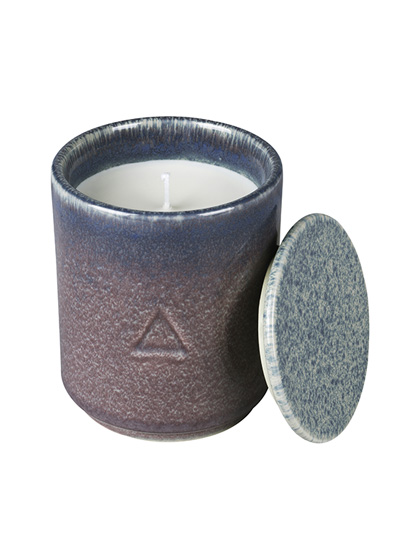 Fig and Cypress
Diptyque's Philosykos 

, & Other Stories' discontinued Fig Fiction and Carven's Paris Santorin all have that juicy fig note in common. I don't really get that from Fig and Cypress, as if the fig has not quite fully ripened yet.
I detect a hint of citrus and presume I can find the cypress in the soft, airy freshness. Although I have to admit I'm not very familiar with cypress as a fragrance note. Sorry 'bout that.
Fig and Cypress is one of the three scents offered in a smaller and a larger size.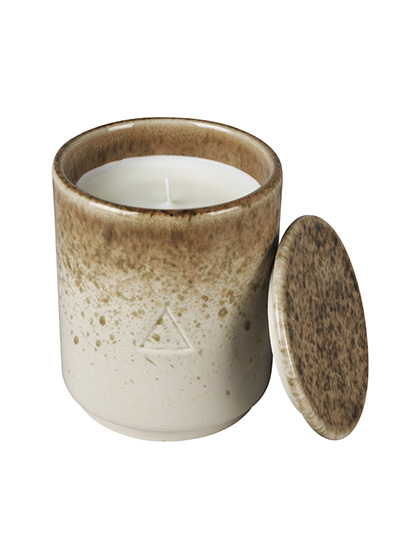 Pomegranate and Amber
This should be renamed Red Skittles and Amber. Surprisingly though, I don't hate it.
The amber brings a nice warmth to an otherwise sugary sweet scent. The pomegranate is a bit too sweet and nice to feel natural. Don't judge this one by the way it smells in the store though. If you're into fruity fragrances, I don't think you'll regret getting Pomegranate and Amber. I'm just not that type of girl.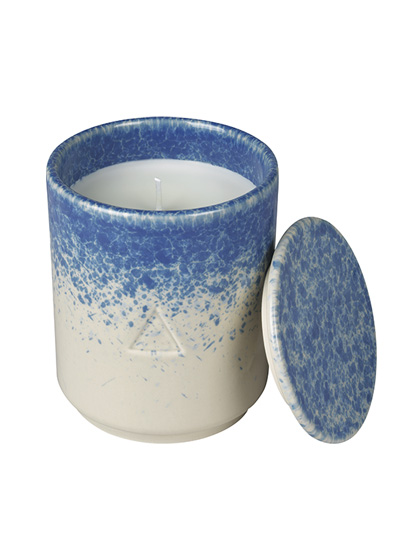 Tea Leaves and Verbena
When I was a kid, I liked to pretend to "cook" by shredding the leaves of different trees and bushes. After this culinary session (ahem) the green scent would stay on my hands for hours. When solid, that is exactly what Tea Leaves and Verbena smells like. Once lit however, the tea note presents itself and you'll find yourself surrounded by the comfort only a cup of black tea with a drop of lemon can provide.
Beautifully composed, 10/10 would recommend.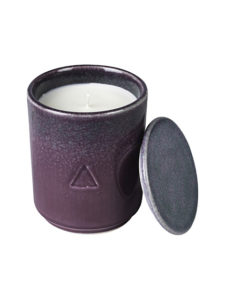 Cassis and Freesia
The release of Cassis and Freesia has been postponed to later this year. It was not available for sampling yet. Here's my thoughts and projections on what it could smell like. 
According to Fragrantica, "cassis" refers to the leaf and bud of the black current plant. My nose isn't advanced enough to properly detect the difference between the plant and its fruits. But if I have learned one thing from unknowingly spraying on Giorgio Armani's Sí eau de toilette

is to avoid these two notes like the plague.
You see, both cassis and black currant have a wee hint of cat piss in them. I believe some people are just more prone to catching that whiff than others, just like some people will find coriander tastes like dishwashing liquid (it does). So this is a personal observation.
However if you enjoy the EDT sister of Giorgio Armani's bestseller, you'll be pleased to learn freesia is also listed among its notes. Not to say the candle will smell like the perfume, but it might give you an idea of its vibe.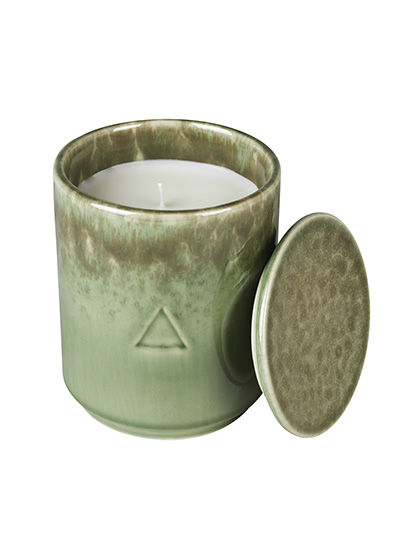 The "Floral" Family
Cotton Flower and Apple
When I first sniffed the solid wax, I was Emily In Paris' Jean Cadault catching a glimpse of Emily's tacky bag charm, screaming "RINGARDE" as he flamboyantly storms out of the room.
In spite of the initial horror, some heat transforms this violently apple-y scent into a balanced and enjoyable fragrance. Not my favourite, but not as ringarde as I made it out to be, initially.
Ikea is aware of the marketability of well-known notes though and offers Cotton Flower and Apple in two additional sizes.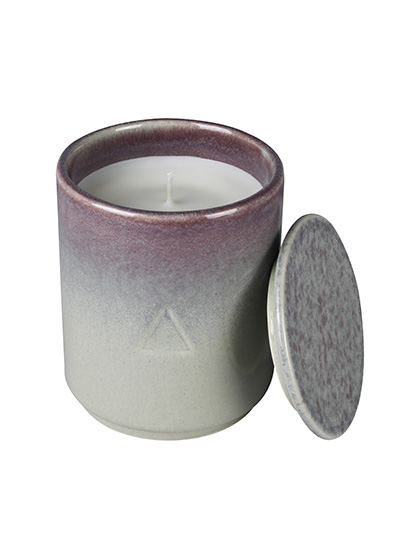 Lilac and Amber
Lilac is like lavender's quiet little sister. It's not as loud or in-your-face and won't remind you of toilet freshener as much. This candle is one of my favourites in the collection. It would make a great bath time fragrance as it does have that same soothing quality lavender has. The amber grounds an otherwise whimsical scent and adds the touch of warmth and coziness most of us seek in a home fragrance.
I am not very familiar with lilac in fragrances but I do find this very lifelike. Like you're jamming your face in a bouquet.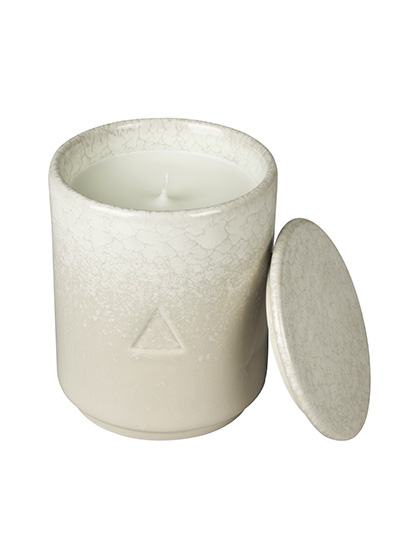 Peach Blossom and Bamboo
Ladies, gents and everyone in between: we have a winner. Peach Blossom and Bamboo is an undoubtedly feminine fragrance, unlike the often androgynous scents Byredo puts forward. There's something enchanting about the delicate floral expertly blended with the fresh, green and slightly woody bamboo.
Unlike many girly fragrances, Peach Blossom and Bamboo does not rely on sugary sweet or fruity notes. I like!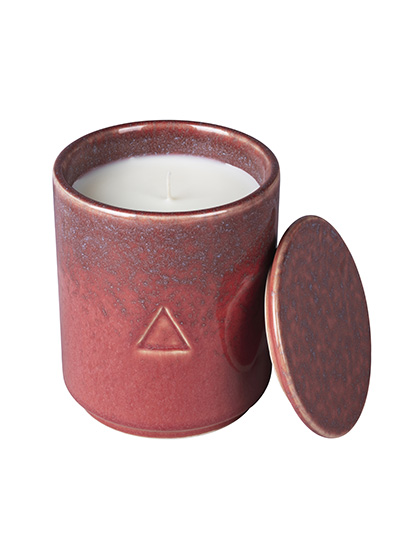 Rose and Raspberries
I love a good rose. Raspberries, eh, I'm on the fence about. But this unexpected mix has got me pleasantly surprised. It is reminiscent of Coach the Fragrance, featuring the same two notes. Or even Rochas' Mademoiselle Rochas, a similar fruity/rose combo.
Again, this is one of those candles that only really comes to life when it's burning. Don't judge it too harshly by its solid state.

The "Woody" Family
Sandalwood and Vanilla
Many connoisseurs will tell you sandalwood is the true ringarde in the room. In fact, the running gag is that the entirety of Brooklyn, New York, smells like Le Labo's Santal 33.
Despite the "experts'" opinions, there is nothing wrong with a safe scent. Sandalwood and Vanilla is reminiscent of an expensive concept store or a boutique hotel lobby. It's inviting, it's lush and it smells expensive AF.
If you're not into the vanilla Ikea typically offers, fear not. In this composition, the vanilla retreats to the background and is merely a gentle nod instead of the habitual punch in the face.
Another winner, in my book.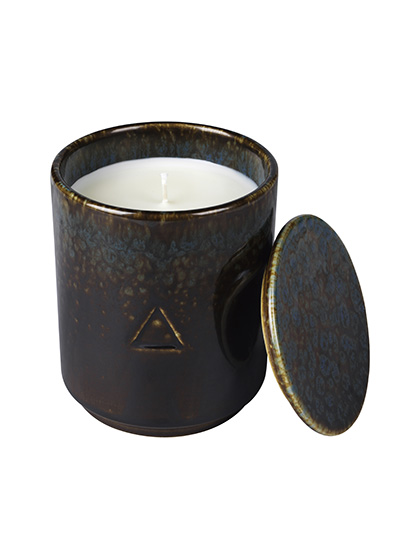 Tobacco and Honey
Thus far, Tobacco and Honey is the least accessible fragrance in the range due to its somewhat challenging tobacco note. Although they don't have many notes in common, I could see T&H and YSL's Black Opium

being siblings. If vanilla-based Black Opium amped up the coffee and went a little gentler on the florals, their vibes would totally match.
Don't get me wrong, they don't smell alike – but they do offer that juxtaposition of a roasted/burnt quality with a lil' something sweet.
The sillage on this is impressive, too. I melted a chunk of wax the size of a thumbprint for a minute or two and my boyfriend noticed it from the other room, haha.
Tobacco and Honey is one of the three scents offered in a smaller and a larger size.
Swedish Birch and Juniper
The release of Swedish Birch and Juniper has been postponed to later this year. It was not available for sampling yet. 
Firewood and Spice
Although this is one of the three scents that won't be available in Belgium until later this year, my dear friend Jessica sent me this from the Netherlands as a gift (along with one of her beautiful plants – I think it's a Philodendron Ruby but I do not have a green thumb).
I had expected Firewood and Spice to have a slight charred quality, like actual burnt firewood, and spices like clove and cardamom.
Now, I have never smelled a pumpkin spice latte, let alone drank one, but I imagine drinking one in front of a fireplace smells kind of like this candle. It's warm, inviting and it's giving me all of the fuzzy feels. If you light it for about 20 minutes, you'll notice the vanilla-based scent if you're sitting at the table where it's placed. After about an hour, it subtly fills my open plan 60m² living space.
Would I have liked the charred woods and the cardamom? Yeah, sure. Am I happy with what I got instead? You betcha.
OSYNLIG: Invisible design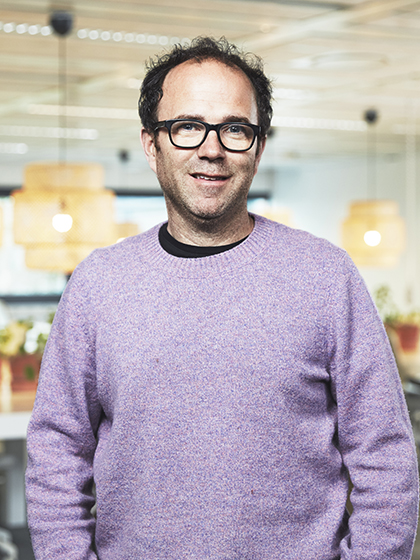 Unlike most hard-to-pronounce Ikea names, Osynlig is an actual Swedish word that means "invisible". The retailer believes that design is more than just what we can see. "I think there's something really interesting about how we mostly think of the home as a physical thing," James Futcher, Creative Leader at Ikea, states. "Invisible design is that layer on top of functionality that completes the home, the intangible things like lighting, mood and atmosphere. [Developing Osynlig] was never about making scented candles as much as it was about encouraging the many people to tap into memories, other abstract things, as they construct their own homes."
Similarly, Ben Gorham's ambition with luxury perfume house Byredo is to "translate memories and emotions into products and experience". In fact, Gorham created the very first Byredo fragrance "Green" in an effort to mimic the way his father smelled.
About the collaboration with Ikea, he says: "The way your home smells is very emotional and plays a huge part in how you feel being there. It isn't just about things being functional and practical, it's the place where you come together with family and friends and make memories."
Imagine if it smelled like hot dogs and köttbullar though.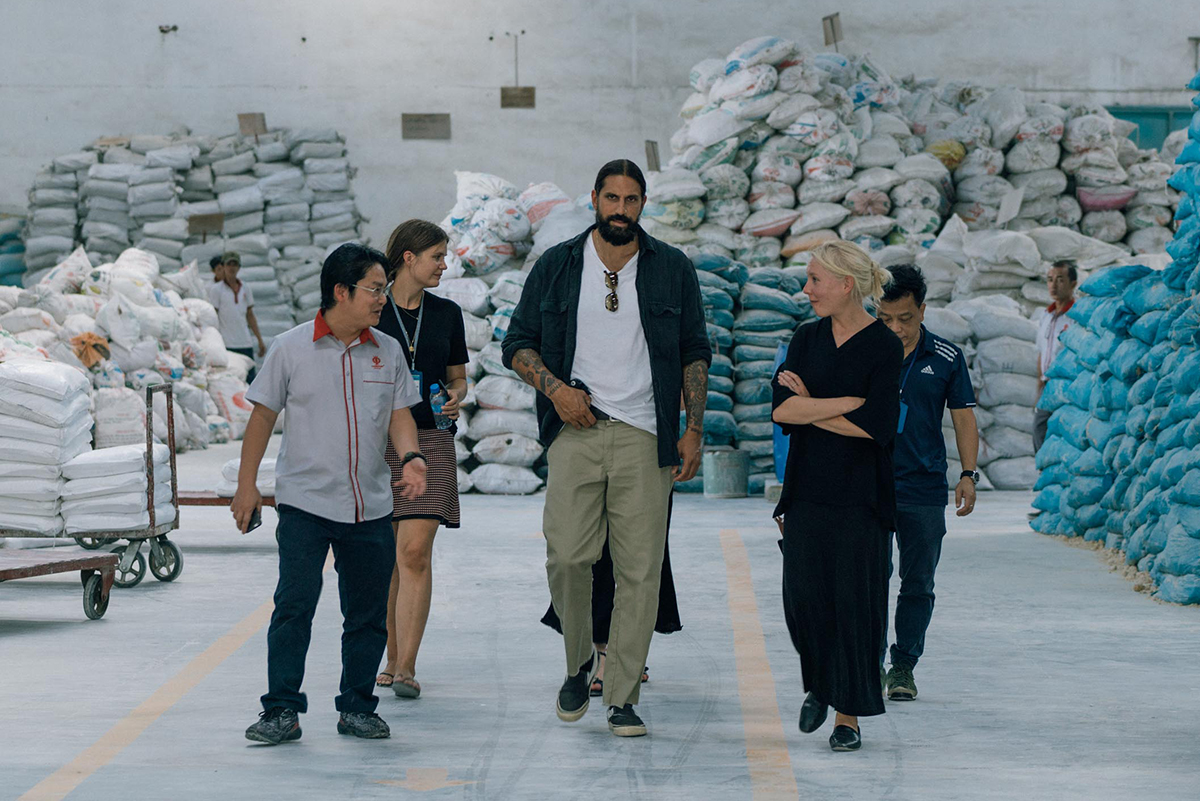 Whew, my nose needs a rest now. Are you picking up any of the candles? And if you've smelled them – I'd love to hear your observations! Do we agree? Do you think I have missed the ball by a mile? Fragrance is such a personal thing, I'm sure there's lots to discuss.
Until next time!