2020 has been a wild one so far. I've briefly touched on the subject before, about my boyfriend being diagnosed with a rare and aggressive type of cancer late last year. The cliff notes: he underwent a 9-hour long surgery and 7 weeks of radio- and chemotherapy. The good news: just a couple of weeks ago, 3 months after his last day of treatment, a final test confirmed that he is now cancer free.
Of course on a global scale there's been COVID-19 and the revolutionary protests following the murder of George Floyd. I hope everyone has been taking the time and effort to educate themselves and to listen to the voices of the oppressed. Preferably while wearing a face mask.
Donate if you can, stand up to racism when you see it and vote accordingly. And once more for the people in the back: all lives can't matter until black lives matter.
So earlier this year, I was getting ready a two-week trip to California and a getaway to Rhodes, to ease the wait for my boyfriend's test. Both trips fell through because of the corona virus but at least it left me with some cute dresses, I suppose?
Oh boy, it's been tough.
Anyway, here's all of the purchases I made in January, February, March and April.
Mango Oversized Blouse
I actually bought this blouse late last year. It wasn't in the previous roundup because I hadn't decided if I was keeping it yet. I obviously have in the meantime, even though it's not the most flattering on me because of my apple shape. It was impossible to tell from the photos on the Mango website but this thing actually reaches halfway down my thighs, that's how long it is. It needs a chop, stat, cause stuffing all that fabric in my pants is not something I want to do 5 times a day.
€ 19 instead of € 40, Mango Outlet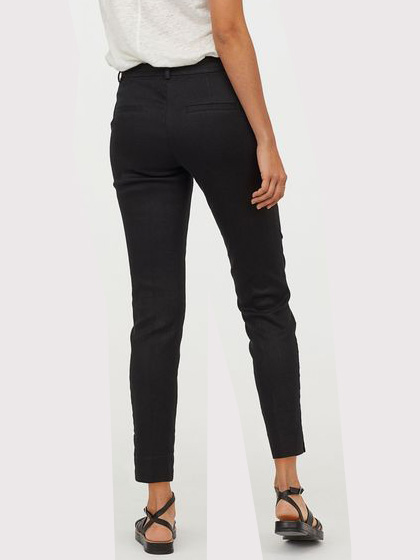 H&M Linen Mix Trousers
I'm not always down to wear skirts and dresses in the Summer, but wearing jeans in my car that has no airconditioning is the absolute worst. Unfortunately my booty doesn't look as good as the model's, but it's still a very flattering pair of pants.
€ 14,99 instead of 29,99, H&M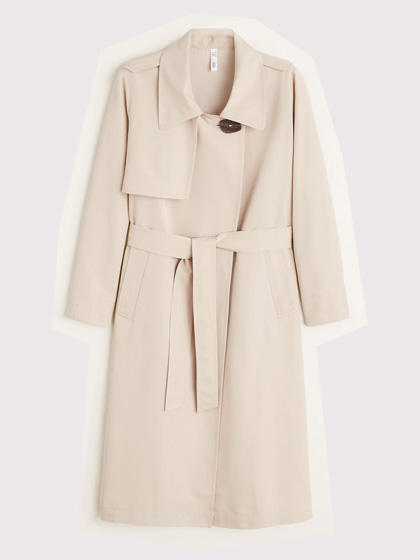 Mango Trenchcoat
A white blouse, black trousers, a beige trenchcoat? Who am I? Am I shopping basics?!
I had been looking for a drapey trench for a while and when this unlined number popped up, I was sold. The oval wooden button adds a nice contemporary touch. I love wearing this with a graphic tee and some jeans.
€ 39,99, Mango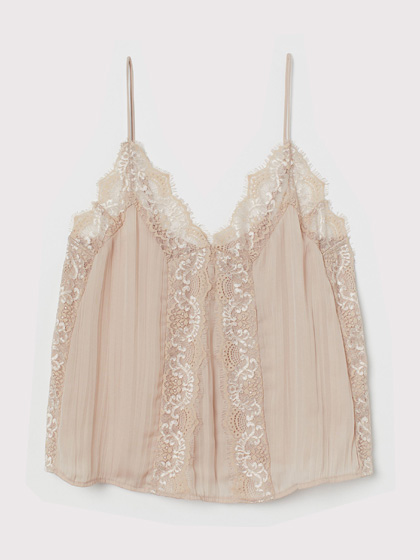 H&M Lace Camisole
I am always down for a good lace camisole. One day I'll find my holy grail vintage silk piece but until then, I'll make do with wearing their high street counterparts to their last thread.
€ 19,99, H&M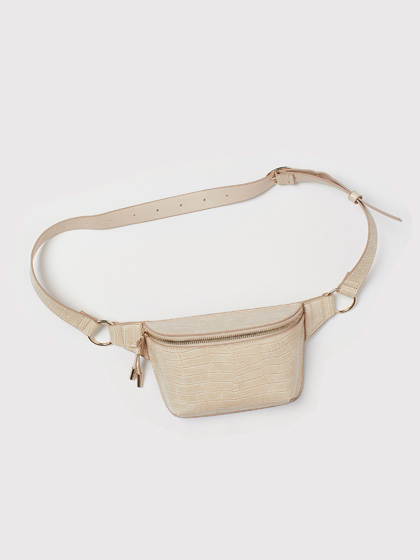 H&M Nude Croc Bum Bag
Being a late adopter means there's more choice in the item of interest. I love the nude croc and the the faux leather is stiff enough to hide the fact that it is, indeed, faux leather.
I wanted to get a bum bag to wear crossbody for our trip, but I've been enjoying its 100% handsfree function for weekly supermarket outings too. I'm sure one day it'll see the Californian sun.
€ 19,99, H&M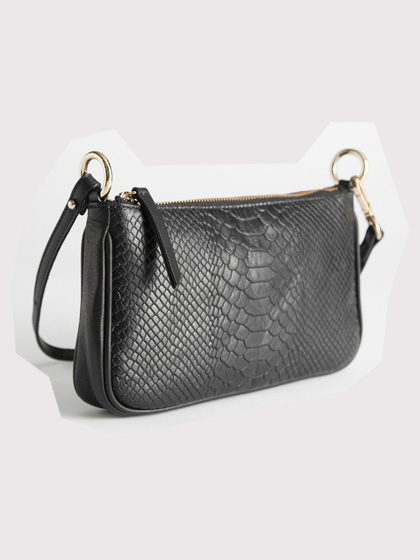 & Other Stories Croc Baguette
S**t girl another bag? More croc?? Baguettes take me back to a simpler time, okay. It was 2005, and there was nothing that made me happier than my flip phone, my tiny pink bag and matching belt with rhinestone encrusted buckle.
This little number by & Other Stories takes me back every time I open it up. I promise I won't be purchasing a matching belt with rhinestone encrusted buckle. For now.
€ 65 instead of € 79, & Other Stories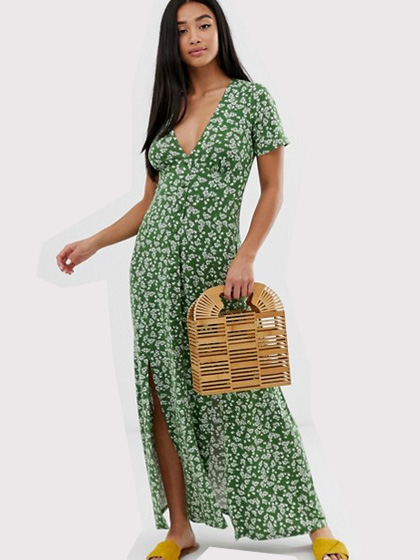 ASOS Design Maxi Tea Dress
Let it be known, 2020 is the year that I discovered the magic of the ?✋Petite Section✨. I really wanted a comfortable dress fit for travel (and frolicking around in LA!), something I could eat in and wear sneakers with. I'm only 1m63 (5'4″) with a short and chonky torso, so regular dresses with a defined waist don't fit me right. This one however, fits like it's made for me. Wow!
€ 30,90 instead of € 48,99, ASOS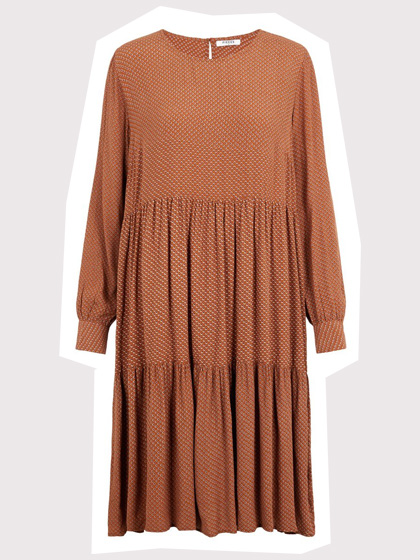 Pieces Tiered Dress
I stumbled upon a really good sale at Bestseller (the company behind Vero Moda, Only, Pieces, Vila…) and picked up two dresses to try. It took me about a week to decide I should keep them both. It's not often that I come across a dress I feel pretty in, let alone TWO dresses! At first I wasn't sure about the colour and print on this one. "Not Summery enough" I thought. But really all you need is some strappy sandals to make something Summery, right? ?‍♀️
€ 31,45 instead of € 44,99, Pieces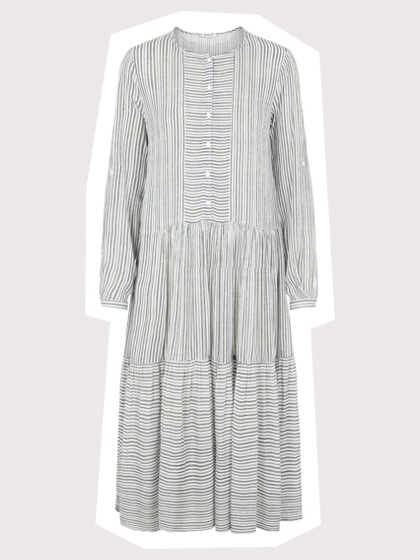 Pieces Striped Tiered Dress
And here's number two! The sleeves can be converted into a nice half-sleeve situation and the buttons are functional for some cleavage action. It's so breezy and soft, I'm sure I'll get lots of wear out of it, if not during the daytime then surely on the beach.
If we ever get to see a beach again.
€ 16,50 instead of € 39,90, Pieces
And that'll be that! Tell me, has the corona virus changed your shopping habits? I've been out to the high street once now and yikes it's a stressful situation out there, 4/10 would not recommend.