The year is coming to a close and inspired by Jessica's yearly round-ups, I decided to make a list of all the clothes I bought in 2019. Counting from the top of my head, I expected I had garnered less than 10 pieces. After a thorough inspection of my wardrobe and the order history of all of my favourite online shops, the list ended up counting exactly 10 items.
Not too bad, considering the fact that in the beginning of the decade, 10 pieces would only get me through about a quarter of the year. Let's look at my 2019 wardrobe: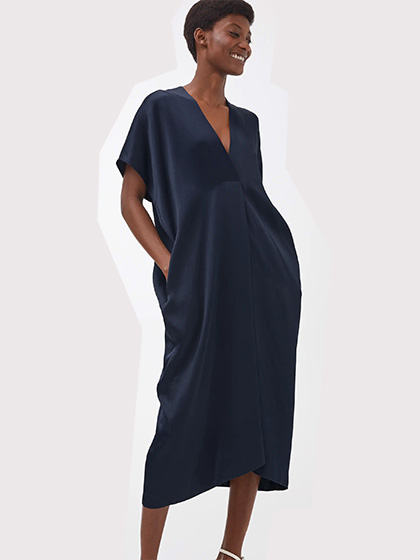 Arket Kaftan Dress
Let's start off with one of my favourite purchases. This midi dress has proven to be a great summertime staple. I've worn it with flat suede mules for a day at work and with heels and a clutch for a casual wedding. The heavy, satin-finish fabric is surprisingly cool on warmer days, too.
€ 99, Arket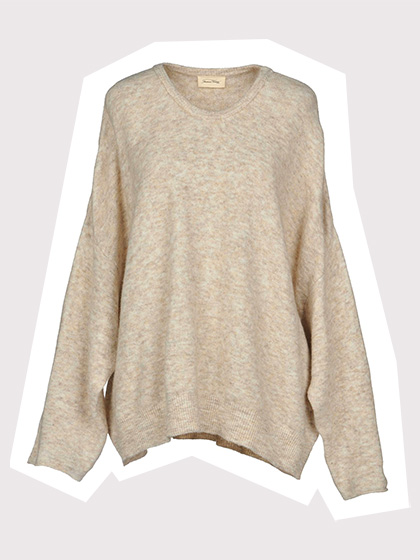 American Vintage oversized knit
Last winter I basically changed my address to military green oversized ribbed knit. This purchase was inevitable. Beige isn't usually my colour, but I make a conscious effort to pile on the blush when I'm wearing this to avoid looking like a sheet of paper. It's quite a recent purchase and I've heard not-so-great things about American Vintage vs Washing Machines, so I do hope this new home of mine will hold up well.
€ 43 (€ 74), American Vintage via Yoox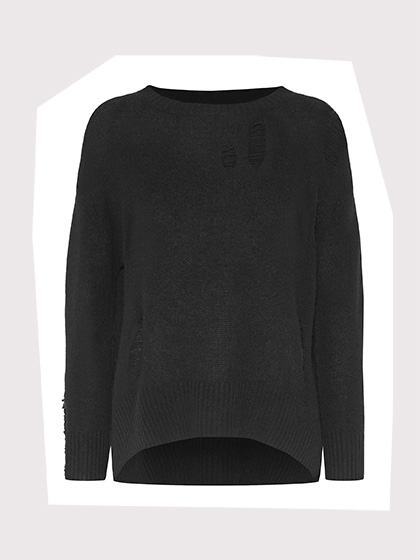 Enza Costa distressed knit
They can't all be winners. Looking at the material online (70% wool and 30% cashmere), I expected this to be a voluptuous and soft sweater to hide in during cold days. It's really more of a light top though, and seeing as I bought it in November, I haven't gotten much use out of it yet. I hope I'll be more inclined to wear it once Spring comes along.
€ 43 (€ 110), Enza Costa via Yoox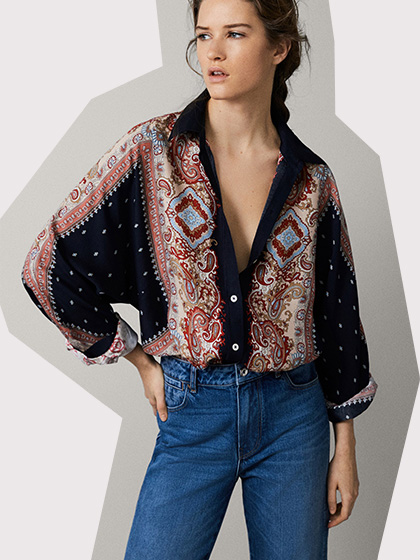 Massimo Dutti paisley blouse
Ever since Kanye wore that Céline blouse, I've been on the hunt for a nice scarf printed shirt. The ones I find at an affordable price usually come in atrocious polyester but this once is viscose: light and breezy! I place a safety pin between two of the buttons to fix a perfect deep V that's not prudish, but not scandalous, either.
€ 69,95, Massimo Dutti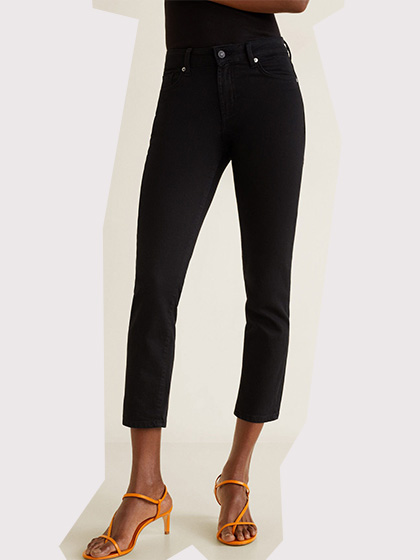 Mango Grace skinny jeans
After about 2 years spent in Levi's Wedgies and similar, I figured it was time for a good old pair of black skinny jeans again. I scored these during Mango Outlet's Black Friday sale for a whopping € 8,99. They're quite comfortable, don't sag and don't crumple up around the ankle due to the slight flare and cropped length.
€ 8,99 (€29,95), Mango Outlet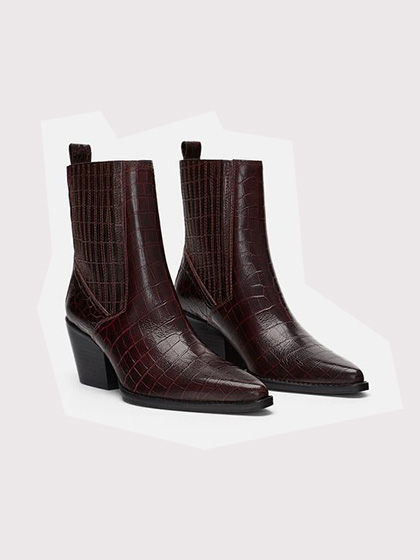 Zara croc ankle boots
The snake skin trend was at its peak and the entire season I had been looking for the perfect pair of snake skin boots. But before I found them, I experienced snake skin fatigue. I switched gears to croc and snatched these leather boots from Zara's summer sale. I wear them pretty much every day. The fact they're not black makes them infinitely more interesting, if you ask me.
€ 30 (€50), Zara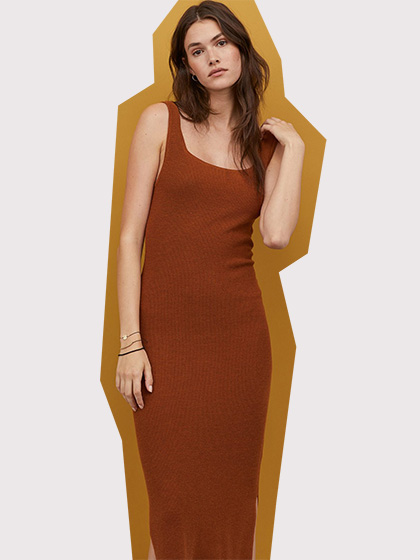 H&M rust knit dress
The square neckline, the leg slits and plunging back give this simple bodycon-style dress some extra style points for me. The polyester blend did concern me at first and though it is a fairly thick and warm material, I very much enjoyed wearing it, even under the blistering Cypriot sun.
€ 12,95 (€ 24,99), H&M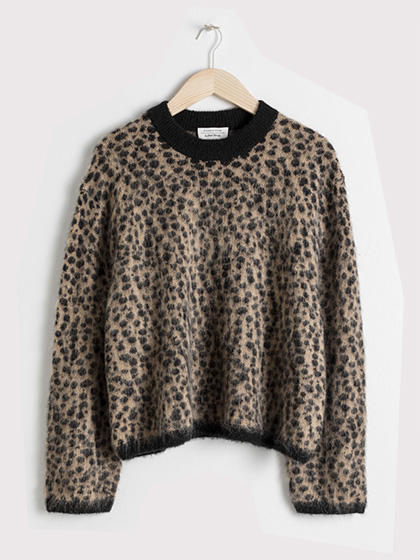 & Other Stories leopard knit
Ah, the story of a second chance at love. A year ago I was eyeing this sweater but I was hoping to pick it up at a discount. Alas, it sold out quickly. During this November's Black Friday sale it reappeared at a 40% discount, and boy, was I happy. I wasn't sure about the fit initially but after "breaking it in" (the material was a bit stiff at first), it's become one of my favourite cold weather wears.
€ 47 (€ 79), & Other Stories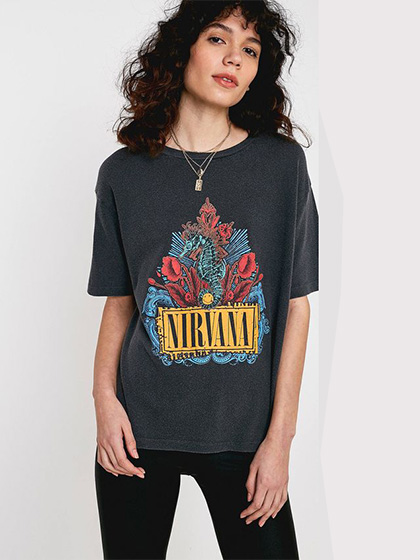 Urban Outfitters Nirvana shirt
This is perhaps somewhat of a controversial purchase: I bought a band shirt mainly for the aesthetics. At Urban Outfitters, no less. At full price! At least I can finally put the search for the perfect graphic tee with the perfect print/fit/material to rest.
€ 39, Urban Outfitters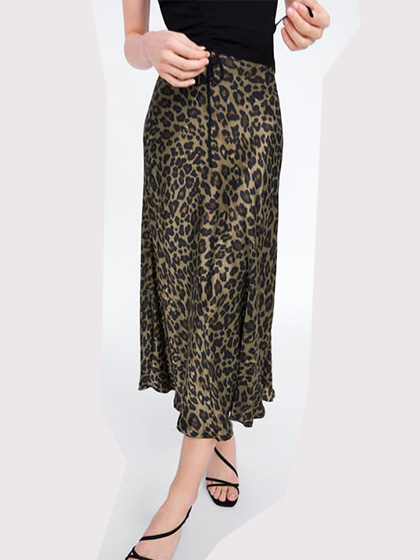 Zara leopard print midi skirt
Inspired by the many outfits featuring silky midi skirts on the 'gram, I got this piece from Zara on a whim. I don't think I've worn it enough just yet to warrant the purchase, but I hope to get more use out of it in 2020. I mostly stuck to wearing it with a cropped t-shirt, but I should try a nice camisole instead.
€ 39,95, Zara
Brand-wise, they're definitely not the most sustainable options out there. Yet except for maybe the skirt, I'm sure I'll wear each of these pieces until they fall apart. And limiting your consumption is half the battle, right?
How do you reflect upon your purchases this year? Has your way of shopping changed throughout the decade?