It's that time of year again*: my annual quest for a good everyday sunscreen. So when Korres invited me to the digital launch of their revamped Yoghurt Suncare collection, I was 100% in. They kindly sent me the Korres Yoghurt Sunscreen SPF 50 Face + Eyes Cream-Gel, Yoghurt Sunscreen Spray Emulsion Body + Face and Yoghurt Cooling After-Sun Gel Face + Body.
* what can I say, we've had some seriously shitty weather so far
Today we'll have a closer look at their formulation for face and eyes (yes, eyes!). The other two I'm keeping sealed for the joyous day we get to see some real sun.
See, I won't lie and say I wear sunscreen all year round. It's a task I reserve for bright Spring and Summer days when I know I won't be able to avoid the sun (in the car) or will be spending a lot of time outside. Not the best strategy to avoid photoaging but hey, a bitch has got to live a little.
Application and wear
When dispensed, the sunscreen looks like any other. Somehow I was hoping it would be clear (but is that even possible?) because of the "cream-gel" formula. When applying though, I get it. The sunscreen spreads super smoothly – no need to drag it across your face.
I'm not the best person to judge the whitecast of this sunscreen because I am pale as fuck, even more so after spending 15 months inside. On my skin, the whitecast disappears in a few minutes. The Yoghurt Sunscreen for Face and Eyes sinks in very nicely. And after a half hour, all that is left is a slight oily feeling. I don't know if there's really a way around that. For reference: my skin has been going crazy since coming off of hormonal birth control and is currently quite oily.
What I love about this stuff, is that it's okay to wear around the eyes. If you've had a a formula not suitable for eyes, you know what I'm talking about: the burning of a thousand scorching suns. I applied the Korres Yoghurt Sunscreen for Face and Eyes sloppily around my eyes and even put some on my eyelids. I didn't feel a thing.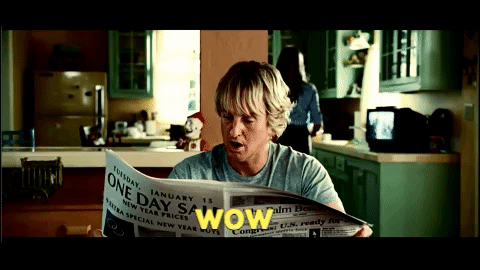 The Korres Yoghurt Sunscreen Face + Eyes with Makeup
A daily sunscreen is only as good as it performs under makeup. I've been wearing it with my new day-to-day favourite, the Chanel Les Beiges Sheer Healthy Glow Tinted Moisturizer

. The Yoghurt Sunscreen for face and eyes will make your overall look a little more glowy, but nothing a bit of powder here and there won't fix.
Application is no issue: unlike my old Avène SPF (a tall orange pump – I'd find the name but I chucked it because that's how upsetting it was) this one doesn't pill or interfere with the wear time of my makeup. Your face won't turn into a slippery mess. Five stars and a forehead kiss for this formula!
Sustainable or nay?
Korres has partnered up with the Archipelagos Institute of Marine Conservation to shrink their environmental footprint. The institute dedicates many of its efforts to the conservation of the posidonia oceanica meadows. These seagrasses help keep the Mediterranean Sea healthy. They don't only produce oxygen but also act as a nursery for smaller species to breed, feed and shelter from predators.
To minimise the impact of the SPF on the environment, Korres has formulated this line without octyl methoxycinnamate or octocrylene: two ingredients that have been shown to be harmful to coral reef. The products don't contain film-forming silicone either.
One note of criticism though: the fourth ingredient listed for the Yoghurt Sunscreen for face and eyes is homosalate. That's an ingredient often deemed unsafe for coral reefs, although further research is needed to really back that claim.
The verdict
I like to try out new products and hardly ever repurchase things, but this might be the best SPF for the face I've used so far. Korres also gets bonus points for being Greek (my favourite holiday destination) and for having the dreamiest Instagram-feed:
View this post on Instagram
I love the Mediterranean, man.
Availabilty
The Korres Yoghurt Sunscreen SPF 50 Face + Eyes Cream-Gel has a recommended retail price of € 27 and is sold in most pharmacies.