It's been a while since I've been this excited about an Urban Decay launch. A good tinted moisturiser is a holy grail I have yet to find, so when I saw a preview of the Hydromaniac Tinted Glow Hydrator, I was intrigued.
Urban Decay Hydromaniac: the USP's
The brand describes this brand new formula as a "longwear, lightweight tinted hydrator with buildable, medium coverage". It's said to be suitable for all skin types and is non-comedogenic. A healthy dose of silicone provides a pore-smoothing, blurring effect. Yet the overal look and feel of the not-a-foundation is natural and glowy.
The recommended way of applying it, is with your fingers. Because frankly, ain't nobody got time for washing their brushes and beauty sponges.
The added kombucha filtrate contains antioxides, which promotes an allover glow and brightness. Marula oil hydrates the skin, protects it and seals in the hydration. Sounds right up my alley!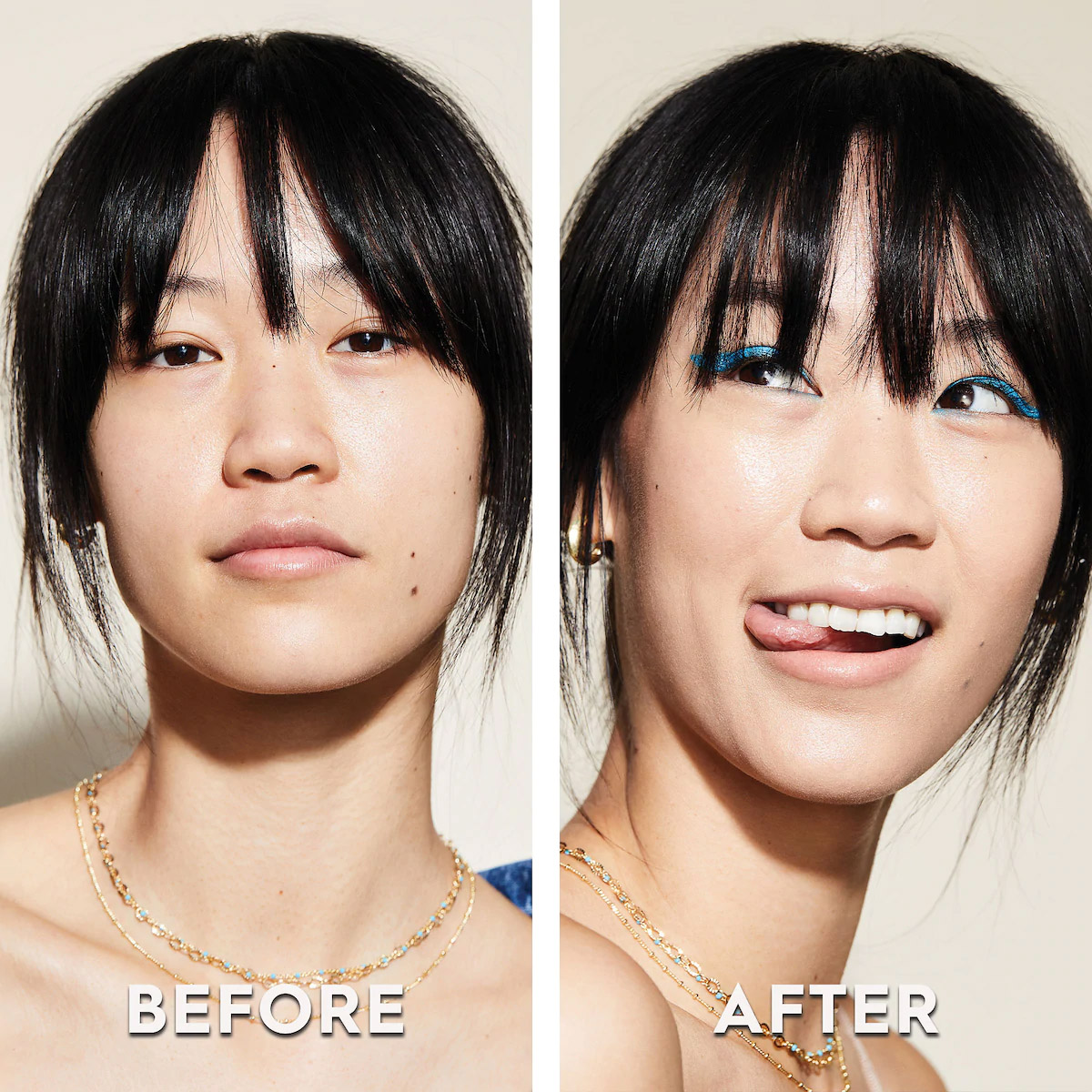 I very much enjoyed Urban Decay's Naked Skin One & Done. Even though the ingredient list looks completely different, I'm hoping the Hydromaniac Tinted Glow Hydrator will be somewhat similar. The one thing I'm missing for this product to be a potential *chef's kiss* is some SPF.
Read: One of the best natural-looking, budget-proof foundations I've ever tried. 
The shade range
You know, the shade range really doesn't look bad! The Hydromaniac comes in 12 shades, seemingly equally divided across the spectrum. (Although 70 to 80 seems like a big gap to me. But I am a 10 so honestly I wouldn't know. I'll add to the article if I find reviews by POC!)

Does the Hydromaniac replace my moisturiser?
Nay. On their website, Urban Decay states to "prime your skin for full hydration". They recommend the All Nighter Ultra Glow Face Primer, but that's because they don't have a regular old moisturiser in their product line-up. Gotta get those add-on sales, baby!
Hbu?
So, what do we think? I'm happy to see Urban Decay step away from the Naked range, even if it's just for a little bit. A tinted moisturiser is definitely a step in the direction of the more barefaced, glass skin trends we're seeing.
I can't wait to be able to actually test it. One day, when we can go out. Go to stores. Swatch makeup on our hands and simply worry about regular germs, not deadly viruses.
Man, I can't wait to get the vaccine.
Availability
The Urban Decay Hydromaniac Tinted Glow Hydrator is available in Belgium and the Netherlands through Ici Paris XL. The recommended retail price is € 35 for a 35 ml tube.
Note
Urban Decay itself is cruelty free and PETA-certified. The brand is not sold in China, where animal testing may be required by law. However it is part of the L'Oréal conglomerate which has several brands under its umbrella that do sell in China.
All images are courtesy of Urban Decay