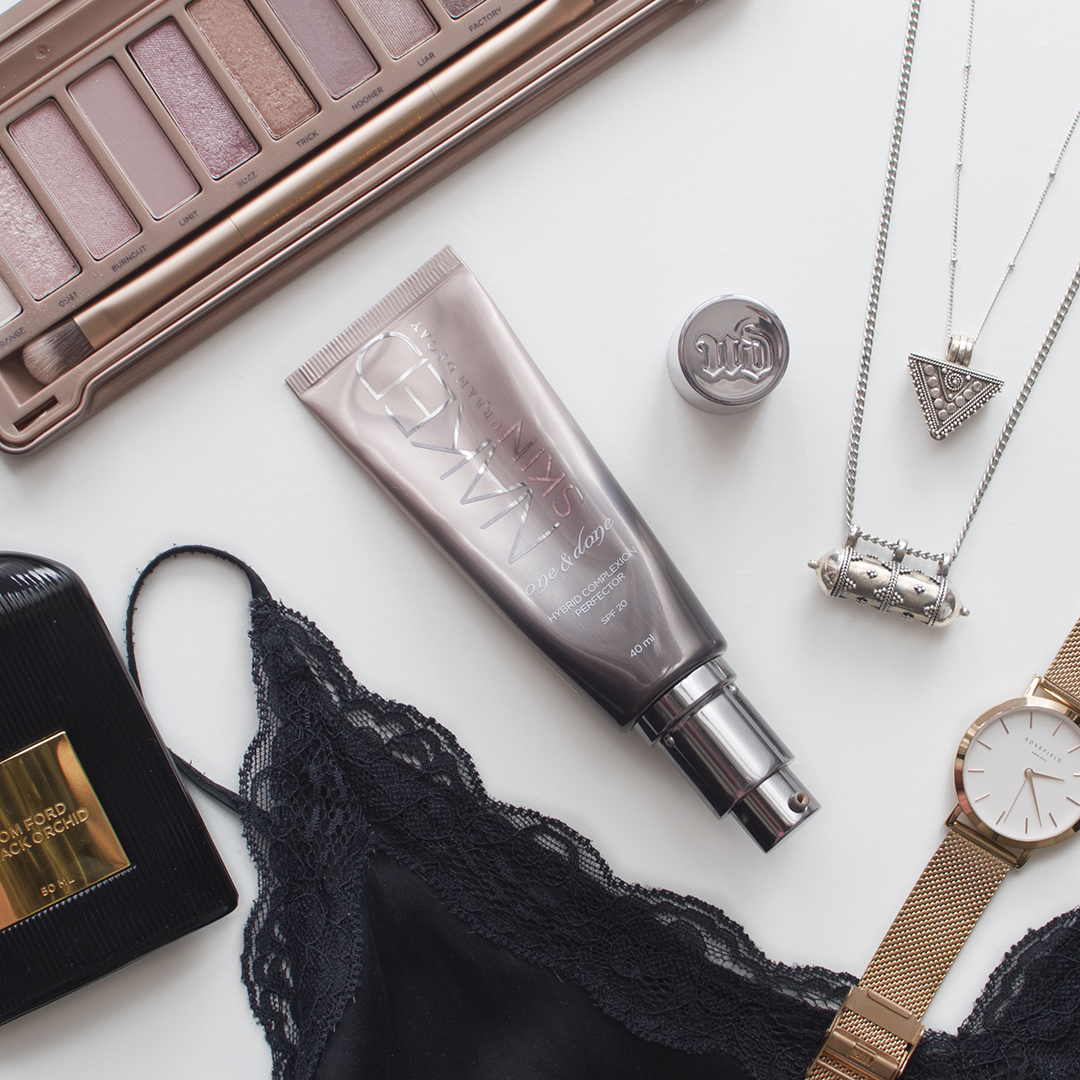 The Urban Decay Naked Skin One & Done foundation has been on my list of products to review for a while now. Sunday I spent my afternoon shooting product pictures and this lightweight formula was first in line.
Also in the photo: my beloved Rosefield watch (it's the Tribeca in rose gold), Tom Ford's Black Orchid perfume, Urban Decay's Naked 3 palette and two necklaces from Femme Des Fleurs.
Urban Decay Naked Skin One & Done: Swatches
The swatch shows all of my initial concerns with the Naked Skin One & Done Hybrid Complexion Perfector, as Urban Decay likes to call it. The formula is quite a lot thicker than my preferred Camera Ready BB Water by Smashbox and as you can see on the right, seems to cake up and accentuate fine lines. Also can we talk about how orange this is? Light is their lightest shade and that is not light.
But, prepared to be mesmerized.
Application & Wear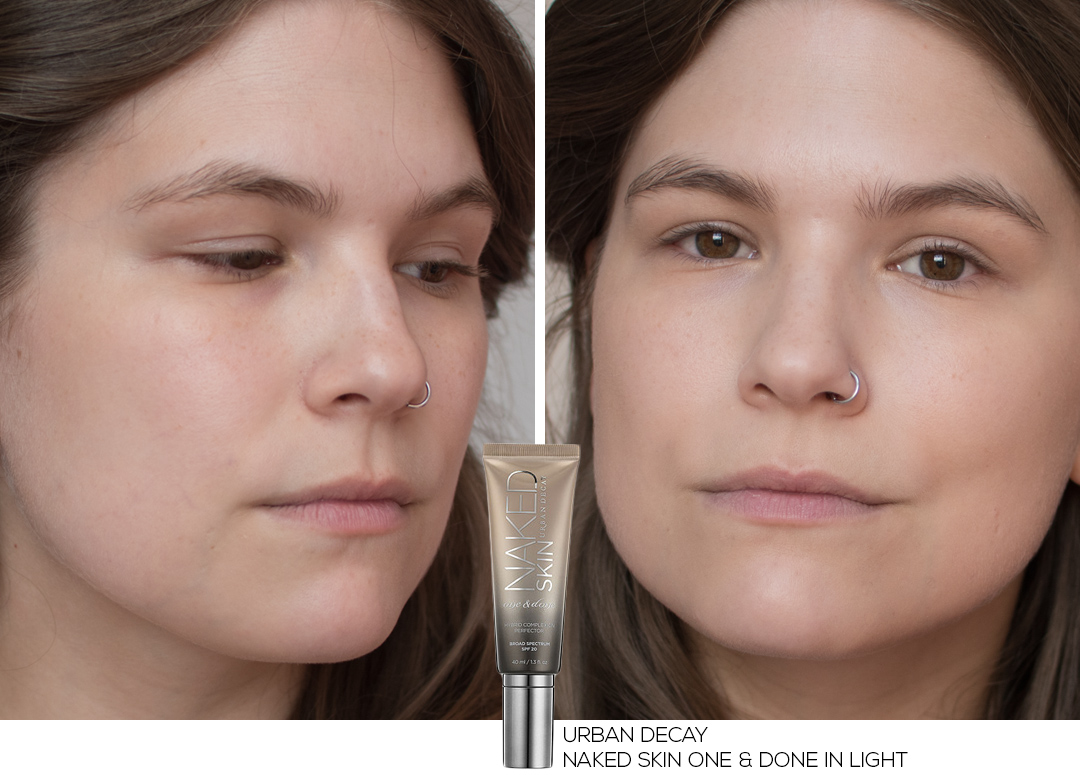 How, sweet Urban Decay, did you manage to make this product go from "OH NO" to "WINNER!" in a matter of minutes? I say minutes because the thick formula takes some work. It sets very quickly so instead of dotting your entire face and then blend, I find that it works wonders to first dot your cheek and blend, dot your chin and blend, and so forth. I stuck to my trusty Real Techniques Miracle Complexion Sponge, FYI.
Once it's set, it's set for the day. There's some minimal wear around the T-zone, but it's hardly noticeable because of the light coverage. I don't feel like I need powder when I use the One & Done foundation, but then again I do have dry to normal skin.
Urban Decay Naked Skin One & Done: Verdict
The foundation really unifies my skin tone, brightens my complexion and hides small marks and imperfections. I was honestly surprised by its claim to be a sheer foundation – it just doesn't do the product justice. I'd say the coverage is light to buildable, and the finish is natural. The nourishing ingredients (including peptides, vitamins and moisturizers) are a nice plus, but I'd strongly advise against skipping your daily skincare routine.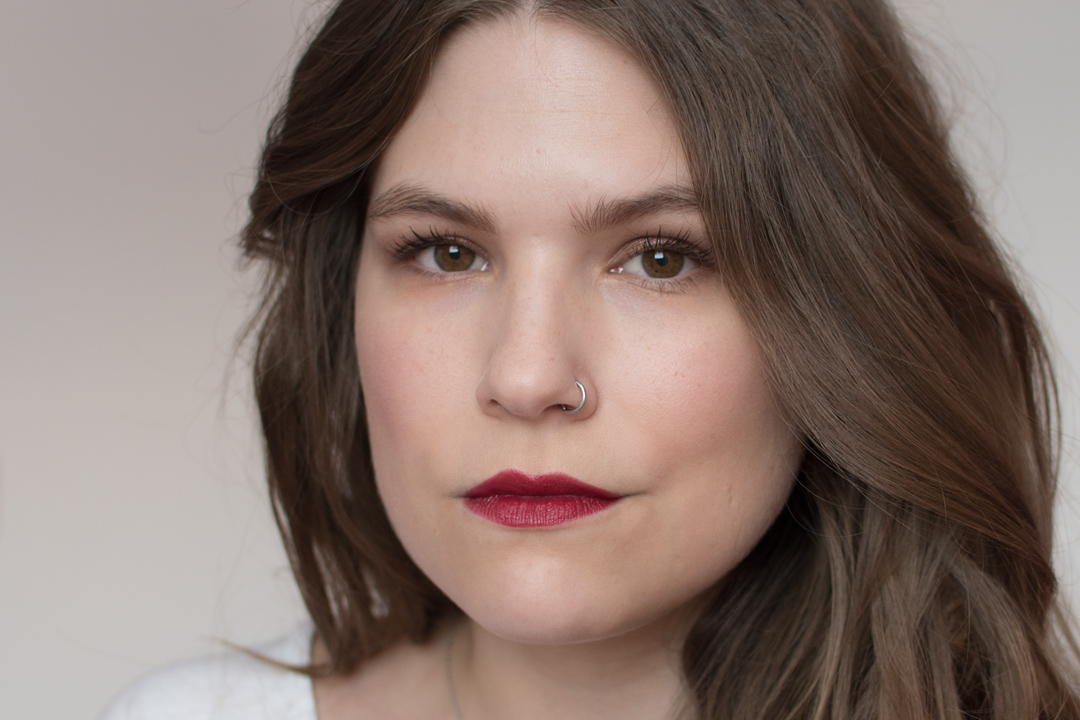 And here's the full face! I currently have plenty of other foundations to wear and test. But if I were in a pickle, I'd repurchase this in a heartbeat.
Peace out chicas!

The Urban Decay Naked Skin One & Done Hybrid Complexion Perfector has a recommended retail price of € 36. It is available for purchase at Sephora.fr

Urban Decay boasts the PETA cruelty free label. They currently do not sell in markets where animal testing is required. The brand is owned by L'Oréal.