Hey everyone, long time no see! I can't believe it's been four months since I last posted here, damn! Time flies… I haven't been blogging lately because honestly, creating content for Marie Claire has been enough content creating for me, haha. But! Nothing like a good pair of shoes to get a girl back to tending to her blog!
Due to a series of unfortunate events, I am currently looking for a new job. In a few weeks, my life turned upside down and I'd like to take a minute so sit right there, I'll tell you how I became the prince of a town called Bel-Air.
Sorry, I had to.
Aside from embarking on this Grand Adventure called job hunting, I'm also looking for a new place to live. I've been living in my cosy Antwerp apartment for over four years now and unfortunately my landlord decided to renovate in September. Exit me and Lala, sobs!
But all in all, I'm doing pretty good. I know I have enough tricks up my sleeve to land a new job and the past year has been an incredible experience for me. I've met so many people, learnt a lot about myself and was sent to Paris three times and spent four days in the Algarve, Portugal in March.
On to the outfit now! I remember buying these trousers back when I worked at Urban Outfitters which is – guys, this makes me feel so old – EIGHT years ago. Winter sales, January 2009. I'm sure they're supposed to fit a little more oversized than I the way I am wearing them now, 15 kilograms later, but I like the way they make my butt look so YEAH.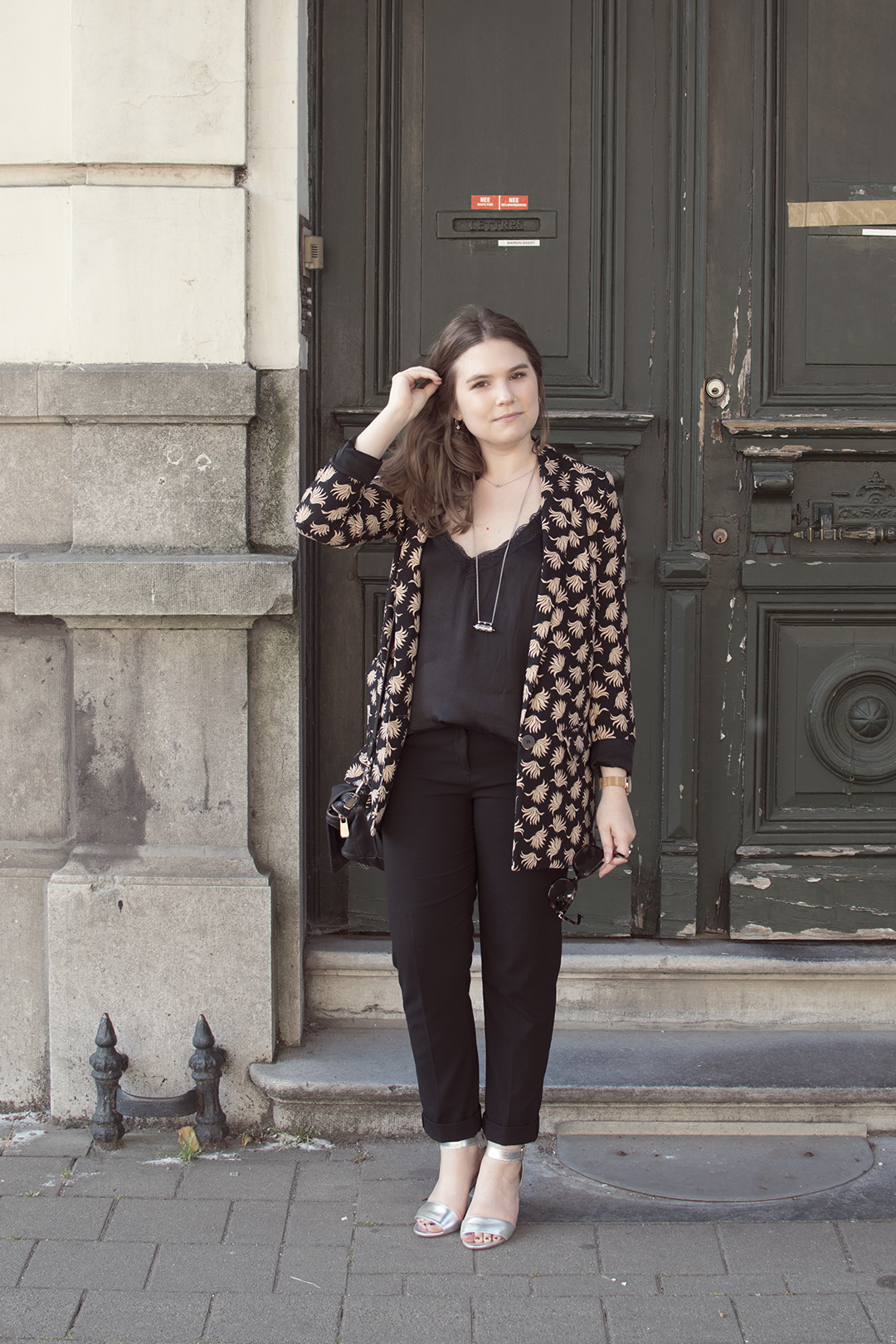 Alchemist black silk camisole, H&M Divided black pleat trousers, Mango printed blazer, Manfield c/o silver metallic sandals, Rosefield c/o Tribeca watch in rose gold
Shall we take a moment to talk about these shoes? I wore them to my friends' wedding last week and kept them on for a little under twelve hours, without much discomfort. Wow! The height is perfect: high enough to not look dowdy and add a few centimeters to my legs, low enough for comfort. The metallic adds a little extra panache to a simple outfit – that's exactly how I like my shoes. Winning! Unfortunately Manfield doesn't have any brick and mortar shops in Belgium, but you can check them out online, or in one of the many stores in the Netherlands.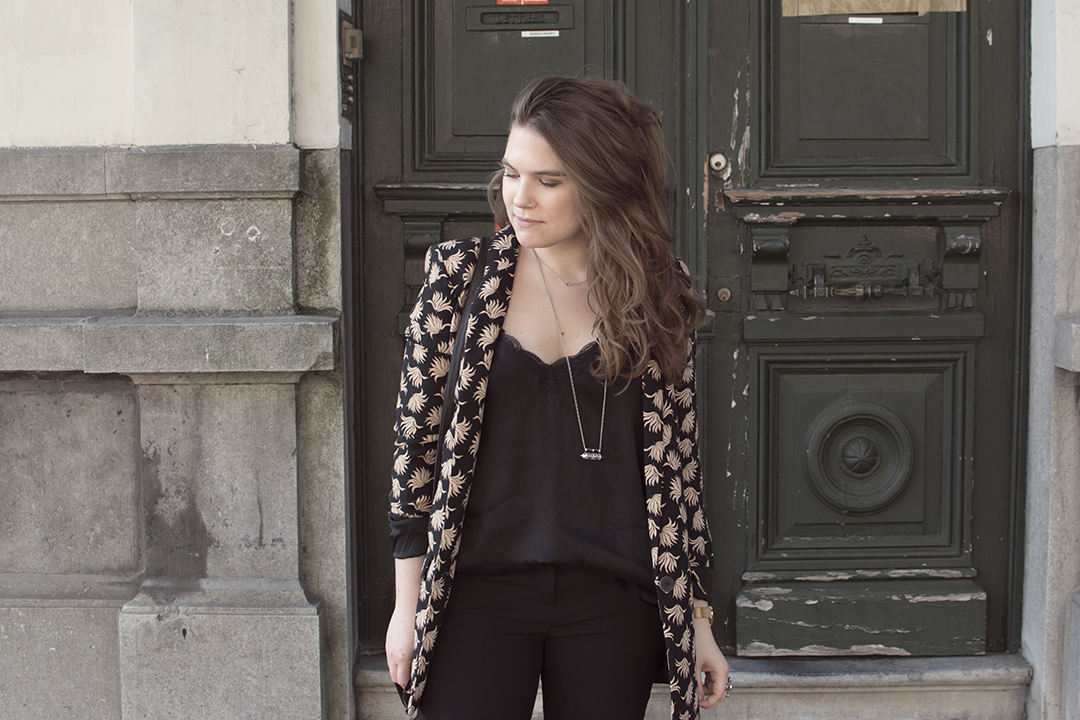 This printed blazer has been the subject of many compliments, so in case you're loving it as much as I am, it's the Nikita blazer from Mango, SS'16. You can find it on the Mango Outlet site for half the original price! #score!
Considering the Major Life Changes that are happening right now, I don't feel hurried to get my (big sexy trouser-clad) butt back to blogging. Maybe I will, once everything settles down. I do miss keeping up with my personal little space on the web, but it just takes so much time and energy to really commit, you know?
Thank you for reading and adios, for now! ?
Items marked with c/o are given to me in exchange for coverage. I did not receive monetary compensation. My opinion is never compromised.