A while ago, I was checking out the Kiko website and noticed a nice big banner on top of the page advertising free express shipping, ending that same night. It doesn't take a lot for me to cave in and buy more make-up, so needless to say, I grabbed my credit card and started clicking!
This limited edition, originally named Wanderlust but now seemingly nameless, comes in clean white and rose-gold, embossed boxes. This looks and feels like high end to me, and that makes my design and marketing junkie heart skip a beat! The packaging of the products itself is even more beautiful: Check out the entire collection below:
Picture source: Kiko
I am SWOONING over that bronzer (bottom left). It's massive, beautiful but also quite expensive. I was initially only going to spend €25 on this impromptu online spree but I quickly reached €35 so this €23 baby has been put on my wishlist until further notice. In all honesty, I don't even own a bronzer… Yet. I always thought they would be too harsh with my pale skin but Vicky, GIRL, you just gotta find the right colour! Anyway.
Kiko Milano Desert Dunes Trio Baked Blush in 01 Lust Coral, €16,90 ★★★★★
Swipe with a light hand peeps! This blush is mega pigmented so if you're into bold blushes, this one's for you. It has a beautiful, soft glow to it that I love and I'm expecting this to become my favourite. I actually used the middle colour as a bronzer (I go full on pink when I tan so this colour suits me haha), carefully stippling tiny amounts on my forehead and chin.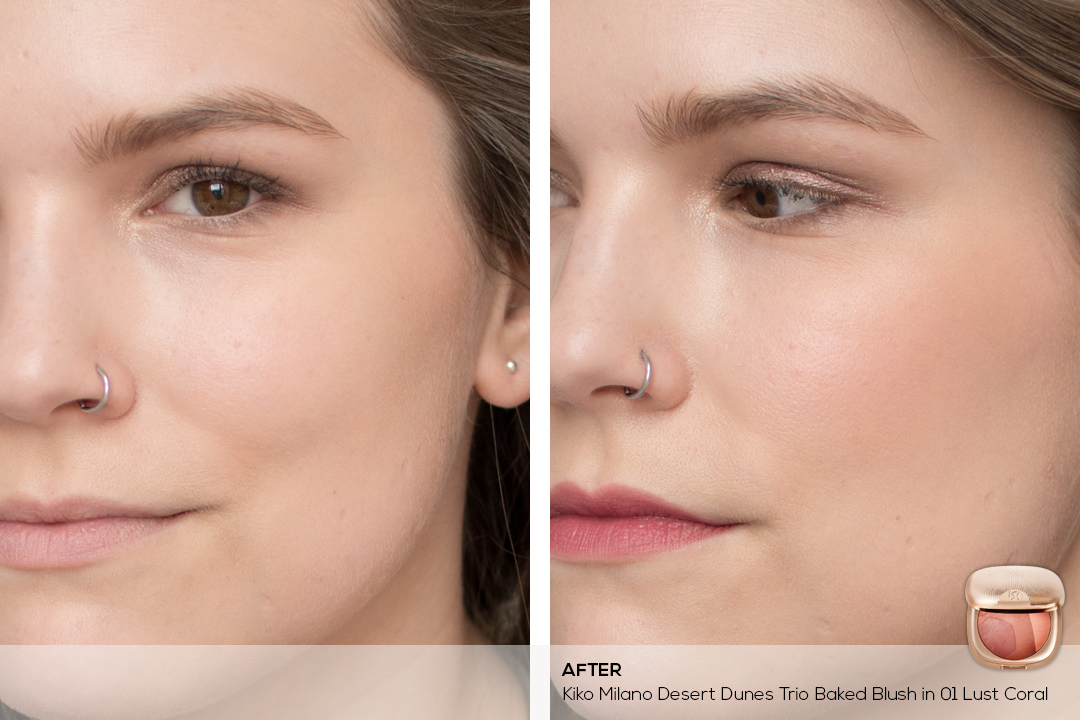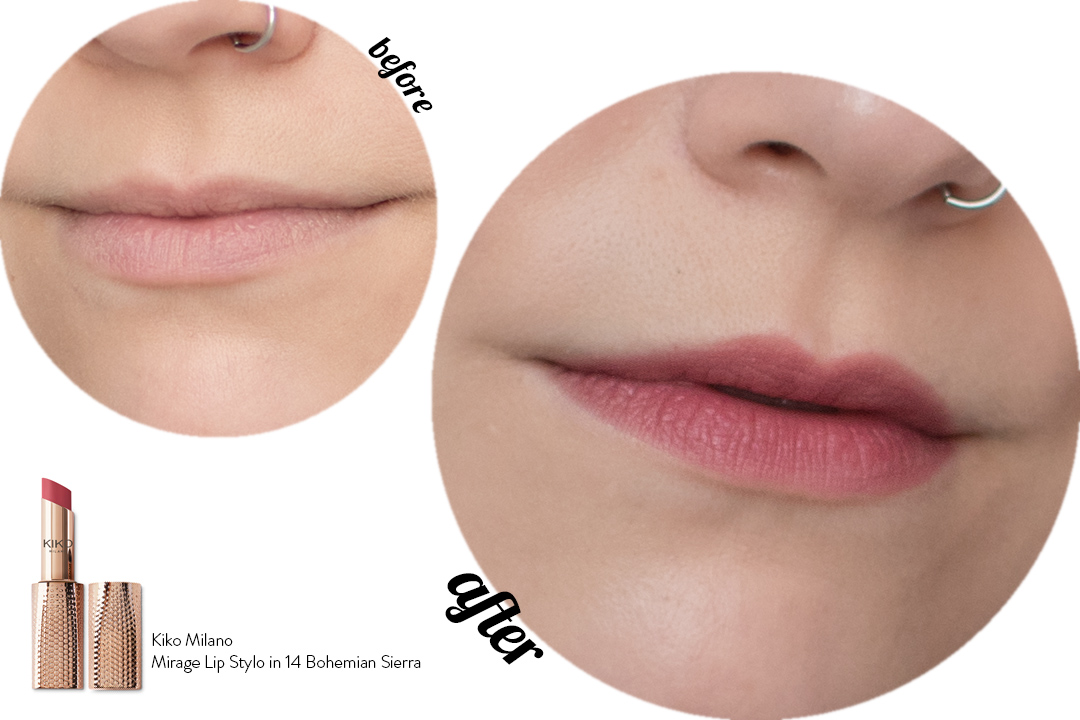 Kiko Milano Mirage Lip Stylo in 14 Bohemian Sienna, €13,90 ★★★★
★
This is a good lipstick, the formula is very comfortable (a little balmy even), reapplies smoothly, the colour is pretty, the packaging even more so (the cap is magnetic!) longevity is okay (about 3 hours, does require touch up after meals).Besides the packaging, it's not exactly unique in its kind: I love it, but frankly I have two other similar colours already, H&M's Kombucha (left) and L'Oréal's Color Riche in 640 Erotique (top), which I have both reviewed before. Oops.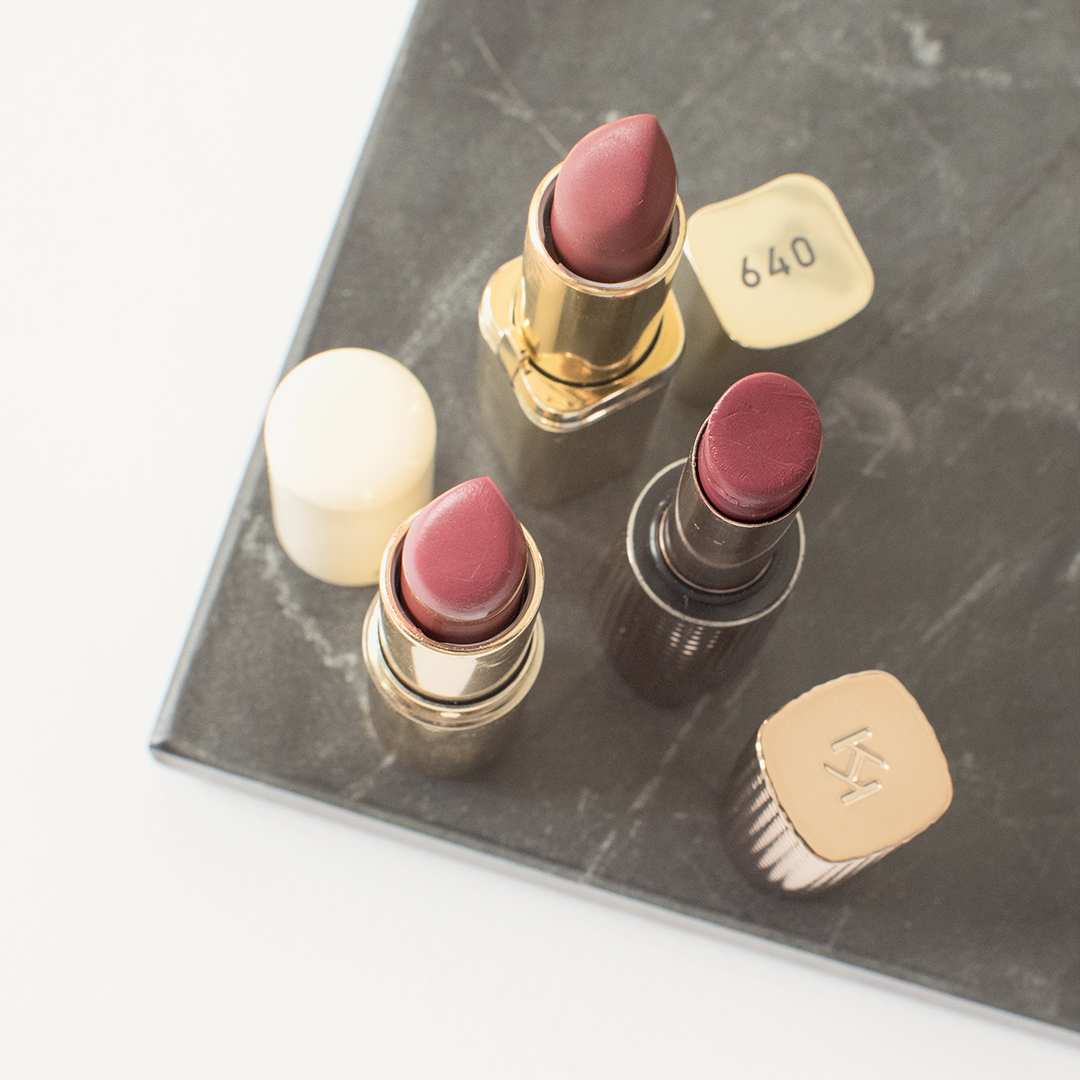 All in all my first impression of the brand is a good one. Express shipping truly was express, my order was neatly packaged and the products are top notch! I also got their 30 Days Extension night treatment booster mascara which I am testing currently. I'm not doing a very good job at consistently applying it every night, but at least my laziness is one thing to put me off buying the Revitalash serum (which is like €80). The Smart Lip Pencil in 700 Light Sienna also made its way into my basket but good lord that's not my colour. It's a rust, orangey brown colour that sucks all the life out of my face. The texture is nice but I can't say I had it on my face long enough to review it. Haha. I'll be getting a different colour next time I order, seeing as I keep hearing nothing but good things about them!
Also I'd like to quickly address me being MIA for the past week: I had a little bit of an existential crisis after quitting my job without having a real backup plan. What was supposed to be a temporary solution while I sort out what I wanted to do with my life and more accurately, my career, turned into a tragically long and boring 4 years of wasted potential. A risk worth taking, because my health was suffering enormously. Even when I wasn't physically under the weather (stress likes to mess with my stomach), that nagging claustrophobic feeling was always there. My general mood would best be described by this lovely cat video:
But I'd like to think I picked myself up again, so I'll be back! I'm super excited about Urban Decay's 100 Shades of Vice lipstick launch party on Tuesday, my massive Lush haul and a freshly started collection of Mac products! Reviews galore! Soon!
Have a happy Sunday peeps!