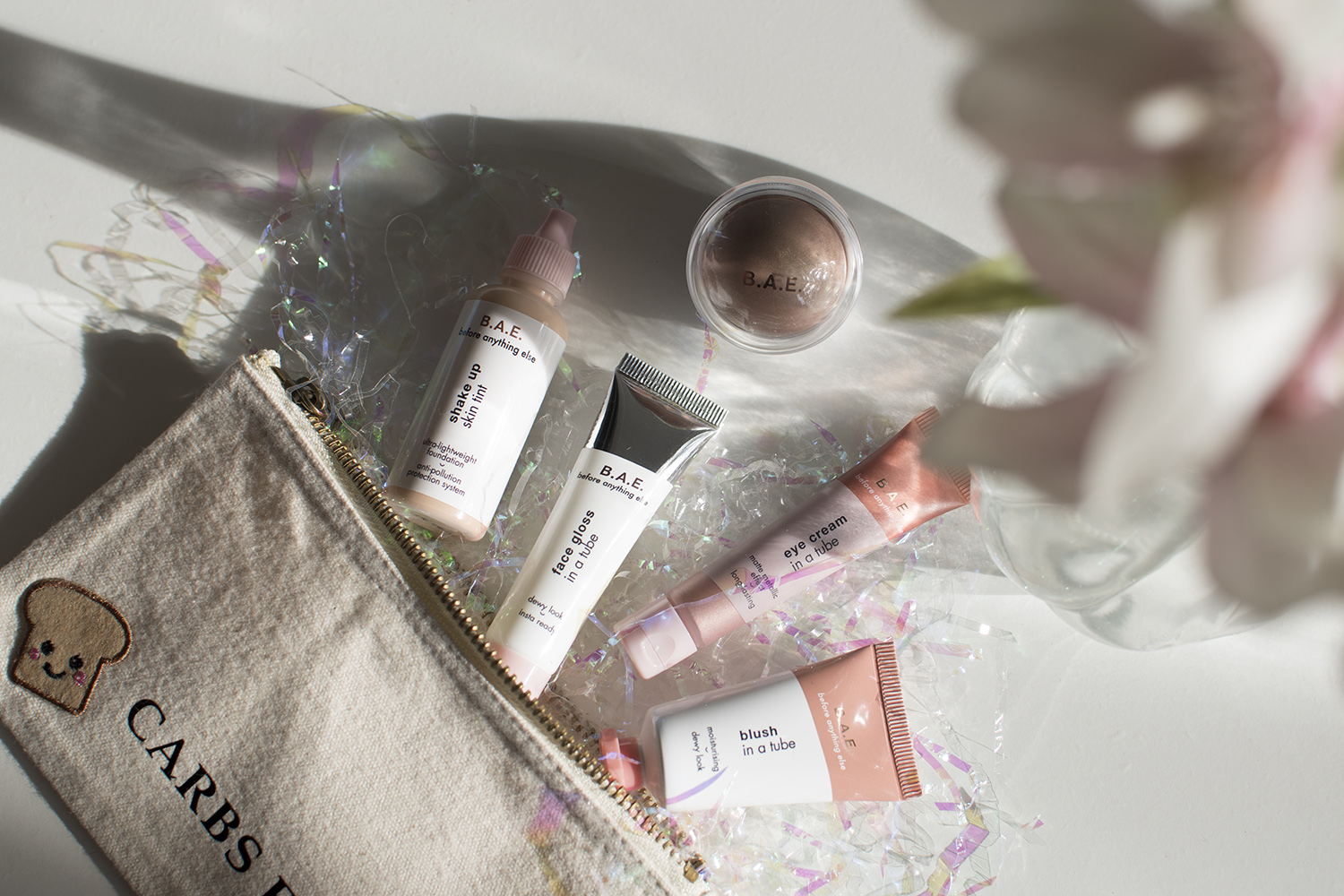 When it comes to my make-up, I'm a snob. I've said it time and time again how much of a sucker I am for packaging, branding and a good story. B.A.E. by Hema has all of those things. Although the positive vibes surrounding the launch are strong, one cannot deny the similarity to the millennial beauty brand, Glossier.
Although some of the packaging and names are very reminiscent of Emily Weiss' multi-million dollar brand, the products inside are not that much alike. Glossier consistently boasts a no make-up make-up aesthetic and proudly shouts "skincare first, make-up second". B.A.E. is much more aimed at those wanting to experiment with make-up and offers some whimsical products like their Face Gloss, eyeliners with chrome finishes (no black!) and brightly coloured eyeshadow palettes.
B.A.E., short for Before Anything Else (because your make-up is kind of like a jumpstart of the day) is affordable, fun and SO. GOOD. After attending the launch party, I immediately placed an order for a few products that seemed very promising. Yeah let's go!
Shake Up Skin Tint in 02 Warm Sun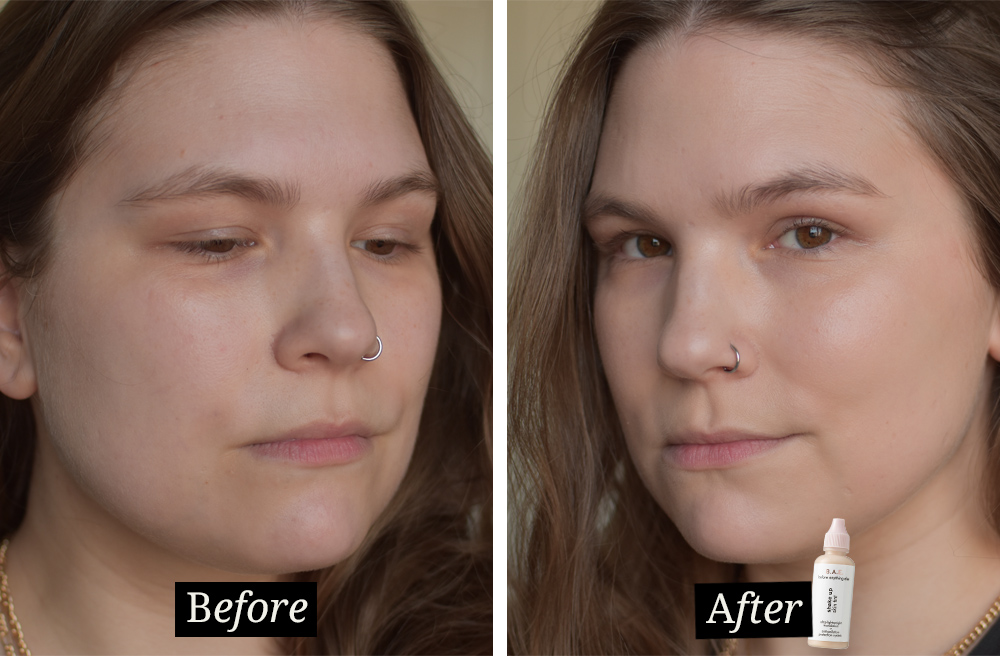 Shake Up Skin Tint
Guys, I hardly ever love a drugstore foundation. My current favourites are the Clinique Even Better Glow, the Bobbi Brown Skin Foundation Cushion Compact (Dutch review) and the painfully expensive Chanel Le Teint Sublimage (this forking stuff retails at € 125 omg) if I'm feeling bougie. But this Shake Up Skin Tint is so much like, say, the Smashbox Camera Ready BB Water. It's super liquid and gives a nice light coverage that is very buildable. I'm wearing one layer all over and a bit of extra on the cheeks. Even without powder I feel like it lasts me a solid 8 hours before it wears off. And the best part… It's € 6 guys. I regularly have sandwiches that cost more than that.
One remark though: the shade range needs work.
Link BE 

Blush in a Tube in 03 Sweetie Pie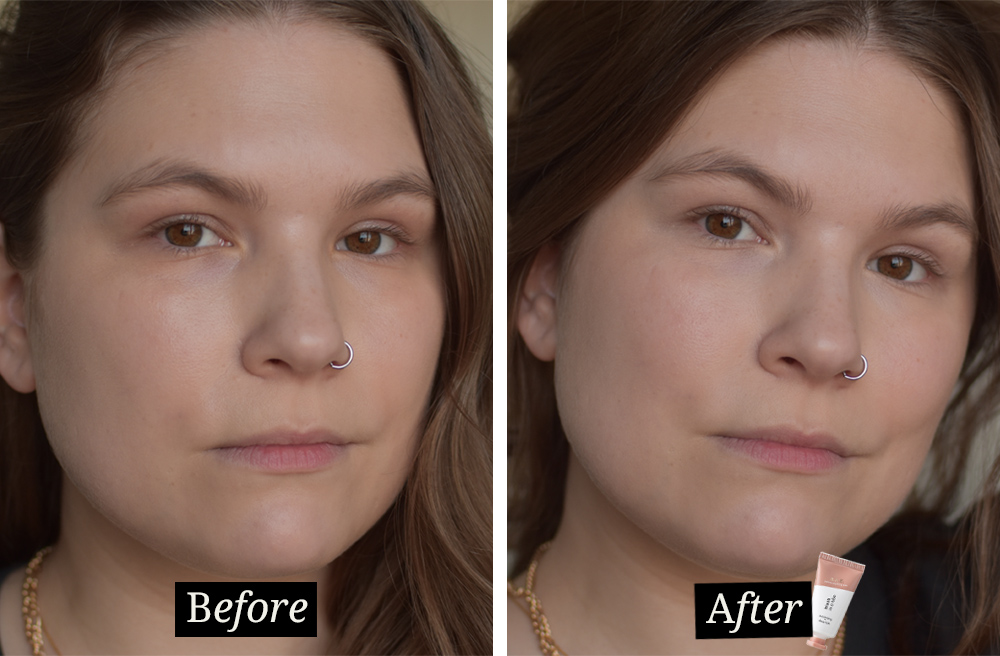 Guests at the launch party received the Blush in a Tube in the colour Lovey Dovey, a vibrant pink shade with a holographic shift. Very pretty, but also very glowy and out there. That's why I wanted to try Sweetie Pie, a much more subdued, rosey nude. This one doesn't have a shift and is very easy to apply sparingly for a natural result. The colour is very close to my natural redness, so the Before and After isn't very helpful, soz. Like most blushes, this fades away faster than the rest of my make-up, possibly because of my very light application. But I do like it! The effect reminds me of the Daniel Sandler Watercolour Liquid Blush (Dutch review).
The Blush in a Tube is € 5,50. Link BE 

Glow Ball highlighter in 01 Jupiter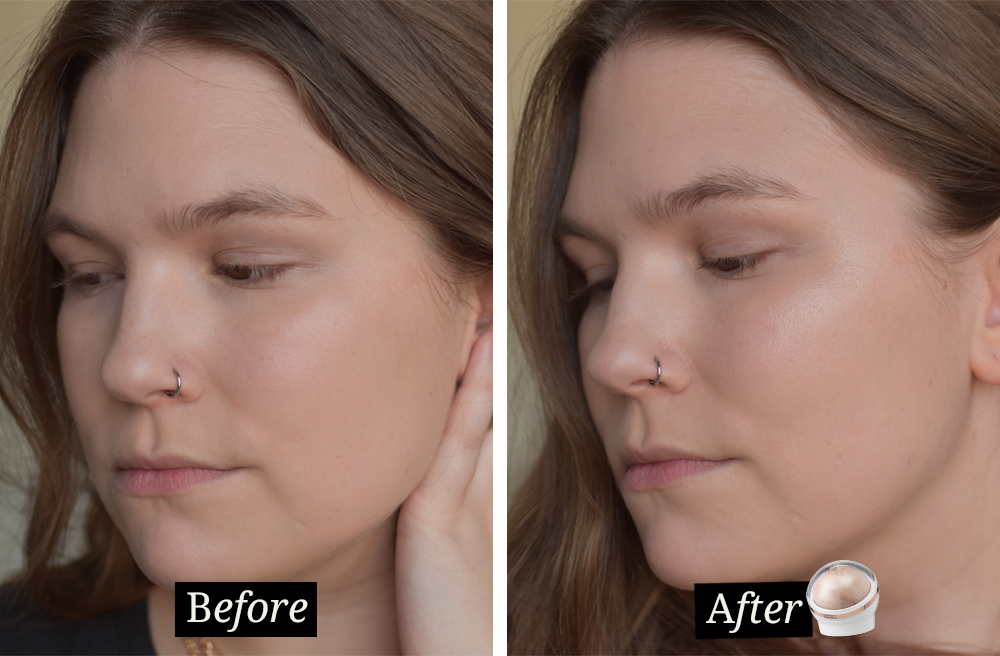 So this one was quite a surprise! I'm not usually a big fan of stick highlighters, and frankly I've just been using my M.A.C Soft and Gentle on repeat for the longest time now. But this Glow Ball dotted on the cheekbone is fan-frackin-tastic. Didn't even need any blending ?‍♀️ The highlight gets a little less intense after about 4 hours, but because of the ease of application, you could throw the Glow Ball in your bag and reapply whenever needed, which I love. At € 6, it's one of the pricier items in the bunch, but it looks like it could last you forever.
Link BE 

Face Gloss in a Tube in 01 Lucent Glass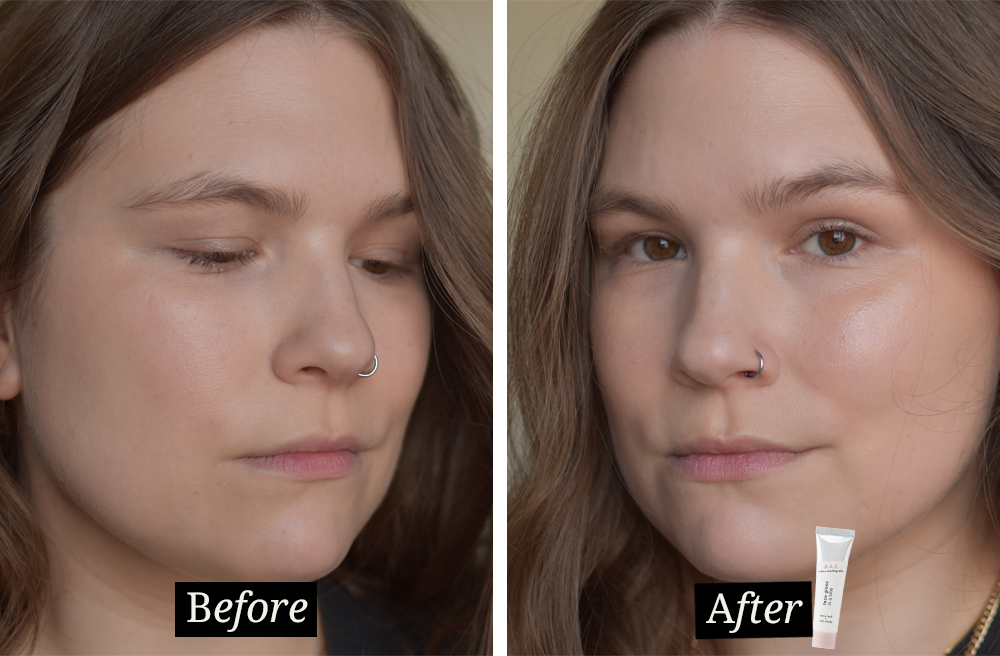 The Face Gloss in a Tube was such a nice surprise to see in the B.A.E. collection. I haven't seen a product like this anywhere yet, even though the whole "glass skin" trend has been around for a bit now. In case you were wondering: yes, it's a tad sticky and never really "sets" on the skin. But if you're going for that sweaty-or-glossy? look, this is going to be your jam. Don't worry about it clogging your pores: the main ingredient, mineral oil, is 100% safe, even for acne prone skin.
The Face Gloss is € 5.
Link BE 

Eyecream in a Tube in 03 Be Bright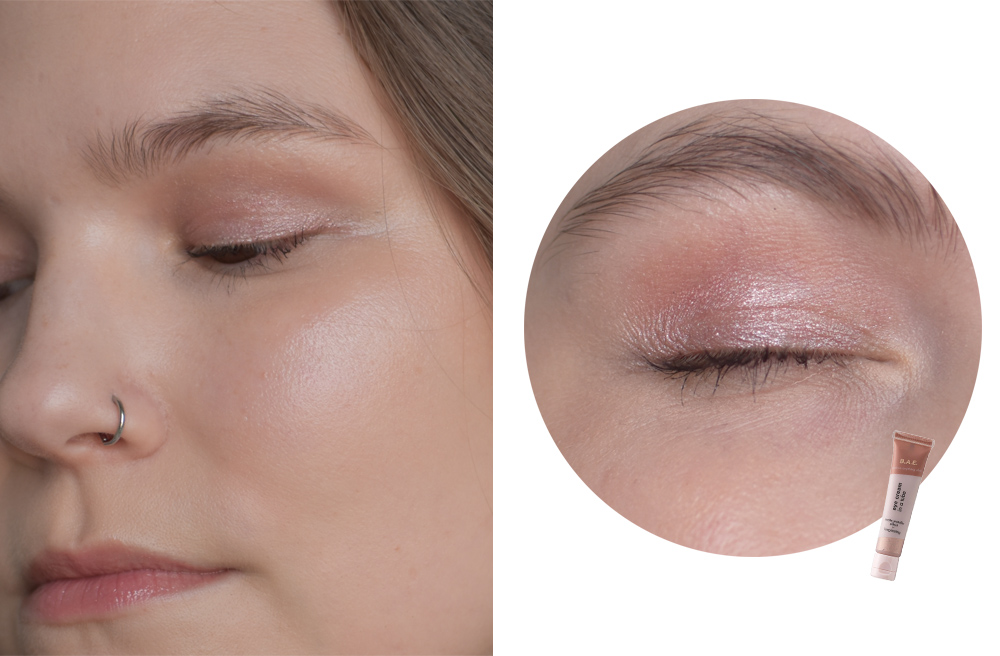 I love me a good cream eye shadow and long for more formulas as lasting as the Maybelline Color Tattoo. The Eye Cream in a Tube eyeshadow isn't quite on that level, but it withstands my oily lids for quite a descent time! By the end of the day this sparkly layer shifts into the lines a little, but that's okay because my hooded eyes cover 95% of my lid space anyway. If they'd bring out some more colours of these, I would be on that, asap.
The Eye Cream in a Tube is € 5,50.
Link BE 

B.A.E. by Hema: The verdict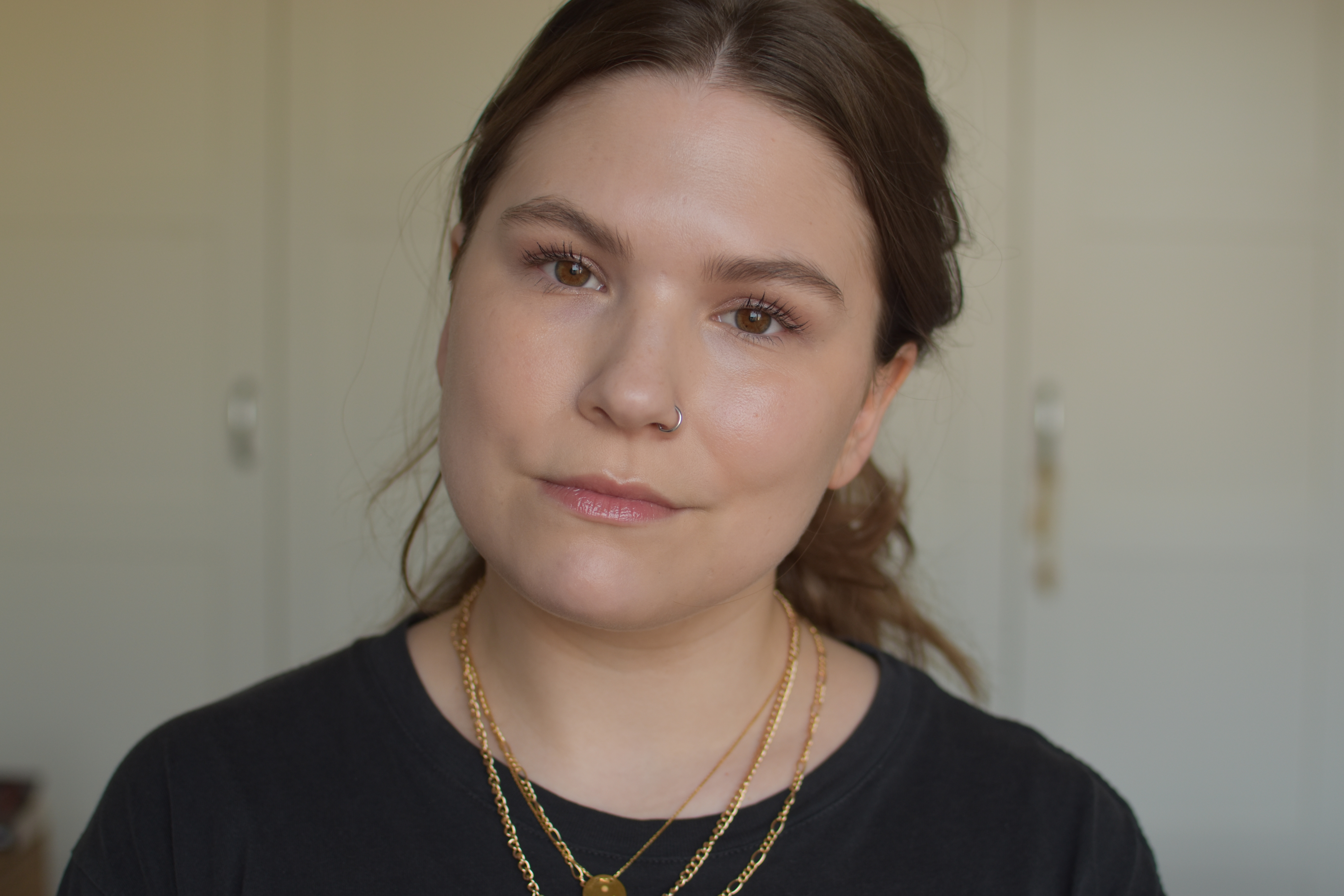 Based on what I've tried by B.A.E. so far, you could say I'm blown away. I would have loved a brand like this when I was younger – it's fun, playful and has such a positive attitude towards diversity! Not to mention that the products are actually really good and hold their own even when compared to luxury items. Why B.A.E. chose the "familiar" packaging, we'll never know. I don't agree with it and think it's unfortunate, but it sure as fudge won't stop me from loving the products.
12/10 would recommend.
Love, kisses and say hi to your dog/cat for me

PS: I probably should address this, so yeah, I've gone back to English now. Blimey! ?‍♀️