After about 5 years of terrorising my hair with the curling wand, the damage is starting to get very noticable. The frizz, the knots, the unstoppable tangling: my hair has had enough. I've scheduled an appointment for a good chop, I'm trying to stay away from heat styling and perhaps most importantly: I've adjusted my "whatever's on the shelf" haircare routine to "SOS I have wreaked havoc upon myself".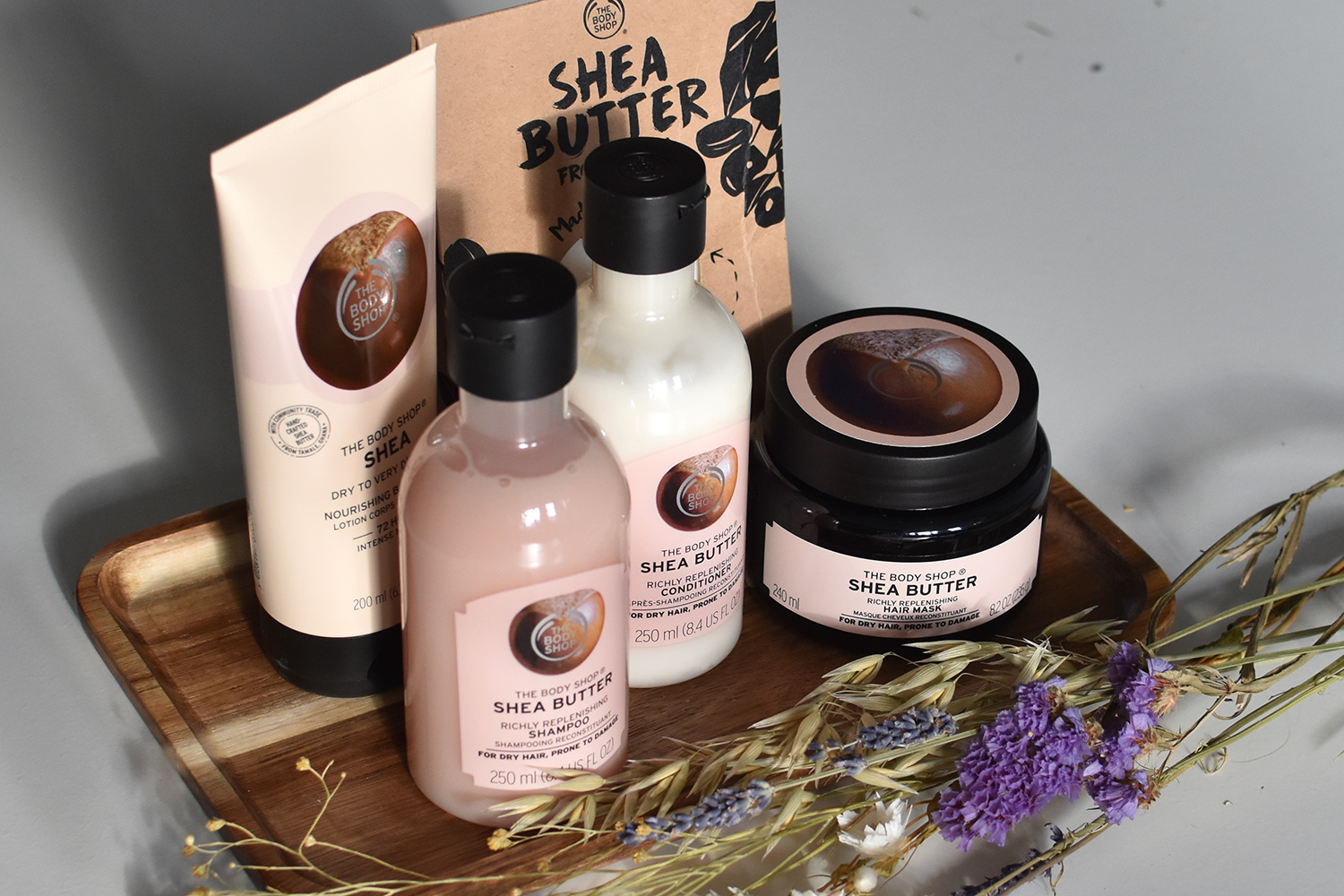 Cue The Body Shop's extension of their Shea Butter collection. Shea butter is a richly nourishing butter sourced from nuts of the shea tree, indigenous to parts of East and West Africa, where shea butter has been the go-to way of taking care of dry skin and hair for centuries.
The shea butter used in The Body Shop's products is sustainably sourced in Ghana, where over 600 women from several villages use traditional techniques passed on from mother to daughter. The brand, recently sold to Natura &co and no longer linked to L'Oréal, pays all women a fair wage and helps fund community projects like building schools and enabling access to health care and safe water.
The new Shea Butter products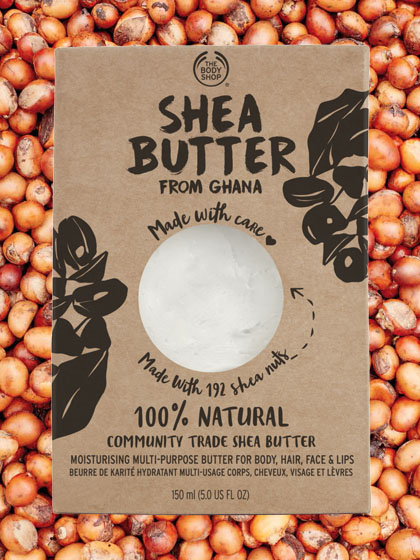 New in the Shea line are the shampoo, conditioner, hairmask, bodylotion and the 100% Natural Shea Butter: silky, pure goodness to use on its own or mixed into your beauty concoctions. A great move, seeing as more and more people are DIY-ing their products using brands like WAAM Cosmetics. I'm hoping to see more products like this from The Body Shop!
100% Natural Shea Butter, € 15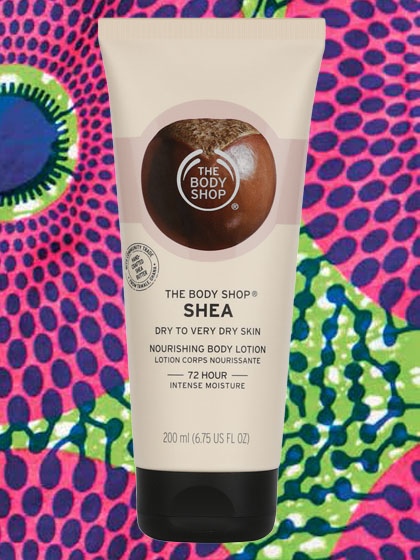 I can be brief about the Shea Nourishing Body Lotion: I really like it. The scent is divine and it makes me look forward to moisturising my legs. And let me tell you, that feeling is brand new to me. The lightweight formula sinks into the skin very quickly and leaves it feeling silky smooth. I'm finding out now that there's a body mist in this range and oh my god I think I need it.
Shea Nourishing Body Lotion, € 10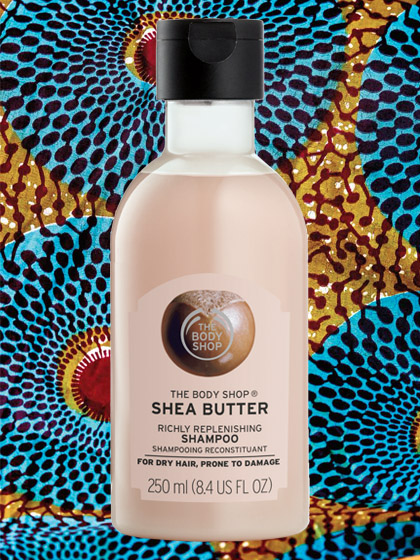 For the haircare products, I introduced one at a time to see what it would really do. The Shea Butter Richly Replenishing Shampoo is supposed to make your hair softer and less frizzy, and reduce breakage. On its own I didn't notice all that much change, to be fair. But the scent of it is downright lovely and makes my locks smell gorgeously fresh even on day two.
Shea Butter Richly Replenishing Shampoo, € 7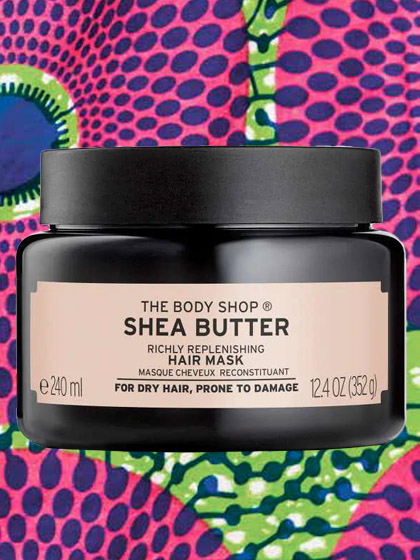 The real change came when I started using the Shea Butter Richly Replenishing Hair Mask. It really does help keep the frizz in my lengths at bay and I have noticed that I'm shedding less. Even when I'm brushing my hair I don't leave a trail of hair. Cool! I use the mask every time I wash my hair, but sparingly so, only on the ends and the hair on the nape of the neck, which is most prone to tangling. Once every two weeks I'll go ham and apply a good layer to the lengths.
Shea Butter Richly Replenishing Hair Mask, € 15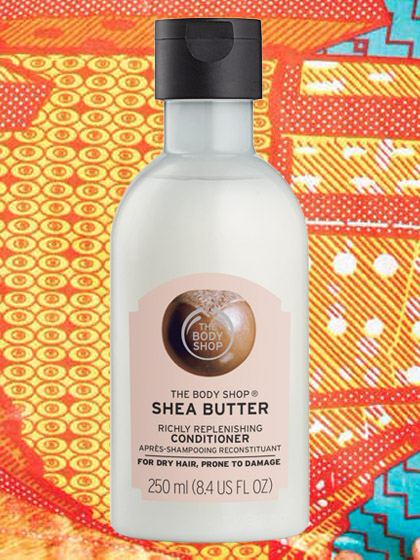 Last but not least I introduced the Shea Butter Richly Replenishing Conditioner into my routine. I'm not that much of a conditioner girl because I feel like most formulas weigh my hair down and make it go oily quickly. This one, however, doesn't! It helps detangle the bird's nest on my head, makes my hair shinier and livelier without taking away the natural movement and bounce. A winner in my book!
Shea Butter Richly Replenishing Conditioner, € 7
What else?
Next up on my list to try is something from their Banana range, which sparked my interest when it first launched. Banana moosh on your hair seems like the worst idea but after my experiences with the Fuji Green Tea Hair Scrub and this Shea Range, I think I trust The Body Shop to know what's right for me and my hair.
Until next time!