Goed nieuws ten huize The Body Shop! Dankzij de steun van dierenliefhebbers wereldwijd heeft het merk de kaap van 8 miljoen handtekeningen tegen dierproeven overschreden. De volgende stap: bij de Verenigde Naties een wereldwijd verbod op deze verouderde en barbaarse praktijk afdwingen. Reden te meer om de nieuwigheden van The Body Shop onder de loep te nemen…

Mediterranean Almond Milk With Oats Instant Soothing Mask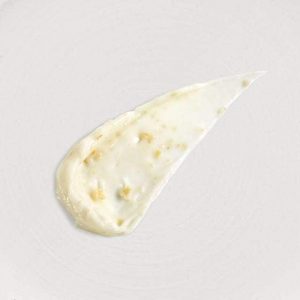 Het lijkt écht wat op havermout, dit masker, en de geur van vers geperste amandelmelk is ronduit goddelijk. Het Mediterranean Almond Milk With Oats Instant Soothing Mask is een vegan-friendly masker, geschikt voor de gevoelige huid, met een mild exfoliërende werking. Probiotica versnellen de celvernieuwing en beperken irritatie, terwijl aloë vera en karitéboter je huid voeden en hydrateren.
De textuur is vrij dik en makkelijk te verspreiden over je gezicht. Het drupt niet en is zelfs geschikt voor in de douche of in bad. Bij het aanbrengen heeft de smurrie een aangenaam verkoelend effect – me gusta! Na het wegwassen voelt mijn huid babybilletjes-zacht en plump. Deze kreeg alvast een plekje in de badkamer…
Black Musk Night Bloom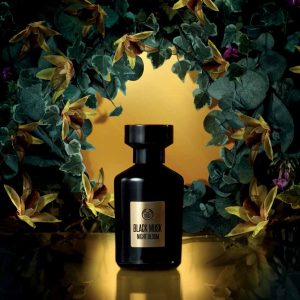 De Musk parfumlijn van The Body Shop kent heel wat fans, en als vervolg op Black Musk uit 2015, creëerde neus Cecile Matton (Armani's Stronger With You, Viktor & Rolf's Bonbon) Black Musk Night Bloom. De bloemig-oriëntaalse compositie is geïnspireerd op bloemen die 's nachts bloeien en heeft een sensueel, mysterieus karakter. De volle, fruitige noten staan in een sterk contrast met de warme, ietwat duistere noten als de musk en patchoeli. Ylangylang en heliotroop geven meer diepte aan de ananas en veenbes.
Op mijn huid is de patchoeli de eerste 20 minuten heel erg aanwezig. Laat de geur dus zeker even zijn ding doen voor je een oordeel velt: niet iedereen is immers fan van dit pittige kruid. Naarmate de tijd verstrijkt wordt het parfum evenwichtiger en komt de musk mooi naar voren.
Mijn signature scent wordt het niet, maar ik apprecieer Black Musk Night Bloom om haar uniciteit. Dit is géén citrus-jasmijn-sandelhout parfum, maar een statement. Zeker de moeite waard om te gaan ruiken!
Mediterranean Almond Milk With Oats Instant Soothing Mask, € 20 voor 75 ml
Black Musk Night Bloom, € 35 voor 60 ml
Disclaimer: dit product is een PR sample. Samples worden vrijblijvend verstuurd door merken en bedrijven om getest te worden. Reviews op Pretty Sharp zijn echter steeds zo objectief mogelijk.