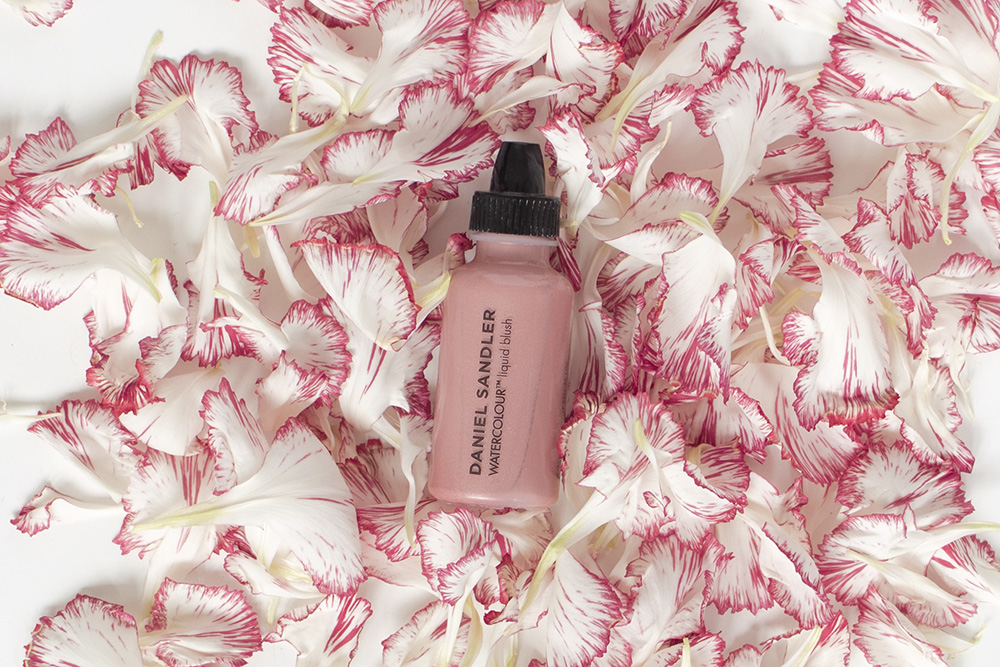 Enkele weken geleden nog op mijn wishlist, en nu vaste gast op mijn wastafel: de Watercolour Liquid Blush van Daniel Sandler is totally worth the hype, als je het mij vraagt. Ik review de kleur Rose Glow.
Watercolour Liquid Blush in Rose Gold: De feiten
Zoals ik al aangaf in wat lijkt op een tweemaandelijkse Sinterklaasbrief, kent deze vloeibare blush heel wat fans. Vermeldingen van Sam van Pixiwoo en Lisa Eldridge maakten van Daniel Sandler een beauty household name. De Britse make-up artiest houdt er een veelal natuurlijke stijl op na, met een sheer coverage basis en een frisse uitstraling. Een filosofie die perfect door de Watercolour Liquid Blush wordt weerspiegeld.
De applicatie
Als je de langhoudendheid van een crèmeblush wil, maar het gemak van een poeder, dan zou deze formule wel eens je holy grail kunnen worden. Je druppelt wat product op de rug van je hand, pakweg een drupje de grootte van een erwt, neemt wat op je vinger en brengt het aan op je wang. Ook blenden doe ik zelf liefst met mijn vingers: de warmte helpt de blush te versmelten met de huid. Gebruik tijdens het deppen ook je schone vingers om de kleur mooi te vervagen.
Het is raadzaam wang per wang te werk te gaan. Omdat het product zo vloeibaar is, droogt het ook redelijk snel op, wat het blenden ietsje moeilijker maakt.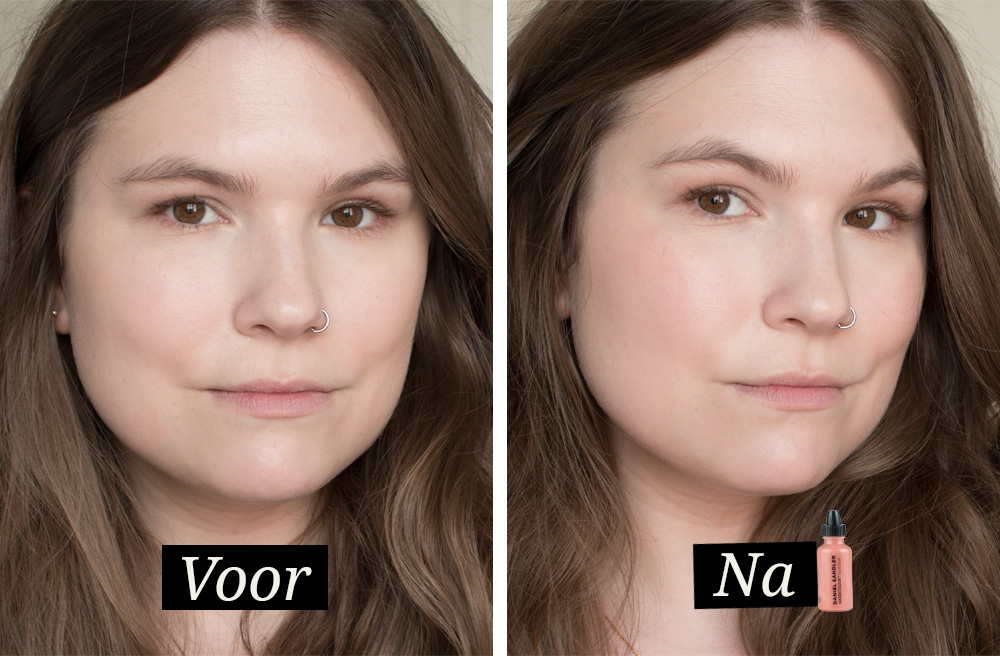 Het resultaat
Microfijne shimmers zorgen voor een fris en glowy effect. De blushes doen dan ook dubbel dienst en kunnen, mits je de juiste tint kiest uit het assortiment van 15 (!) kleuren, ook als highlighter gebruikt worden. Zelf houd ik het met mijn bleek huidje bij blush.
Goed nieuws voor wie een diepere huidskleur heeft: onder dit ruime assortiment vallen ook prachtige kleuren die pas echt tot hun recht komen op een getinte of donkere huid!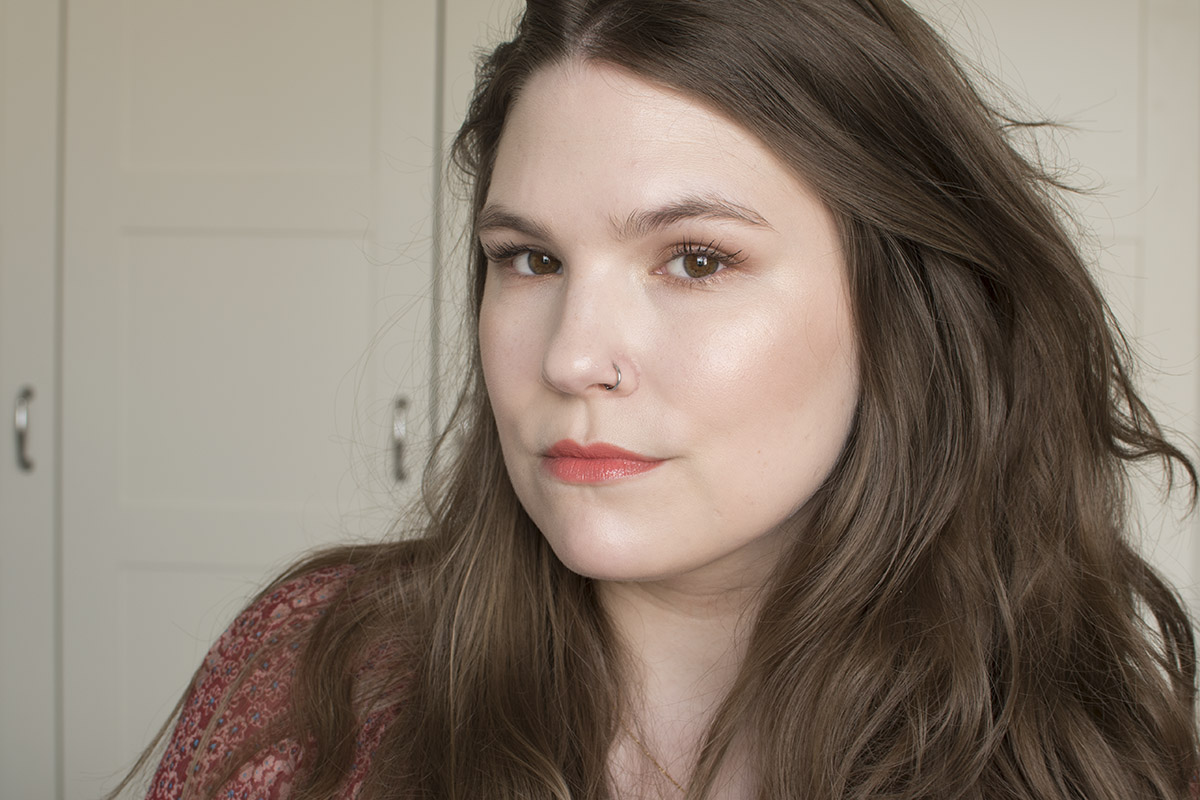 Op mijn ongepoederde huid blijft de blush zo'n 6 uur zitten. Daarna begint de kleur wat te vervagen, maar de formule wordt nooit "zichtbaar" op je gezicht. Een groot pluspunt voor zij die panisch de poederdooslook vermijden. Met wat fixerend poeder eroverheen blijft je blush de hele dag intact. Score!
Het verdict
Zoals ik al zei: dit kleine flesje ter hoogte van een duim heeft een vaste plaats gekregen in mijn badkamer, waar ik slechts mijn essentials bewaar, én hij staat op mijn lijstje om mee te nemen op vakantie (Cyprus 2018 yeah let's go!). Stiekem heb ik mijn oog ook laten vallen op Cherub, een engelachtig (snap je'm?), zacht babyroze. Hmm…
Watercolour Liquid Blush van Daniel Sandler in Rose Gold, € 19,45 via Look Fantastic.
Het gehele assortiment van 15 kleuren is beschikbaar op de officiële webshop van Daniel Sandler.