Daniel Sandler Watercolour Liquid Blush in Rose Glow: Review was first posted on this blog in Dutch here. 
Cream and liquid products are having a moment, so I thought I'd revisit a true classic. The Watercolour Liquid Blush is a makeup artist's staple. Mentions in videos by Pixiwoo and Lisa Eldridge have made Daniel Sandler, a makeup artist himself, a beauty household name.
The Watercolour Liquid Cheek Colour comes in 21 shades, ranging from blushes to bronzers and illuminators in matte, satin and shimmer finishes. Rose Glow is technically an illuminator, but works perfectly as a blush.
Application
If you like the radiant look of a cream blush but prefer the no-fuss application of a powder, this formula might become your holy grail. Just put a pea-sized drop on the back of your hand and dab on your cheek using your fingers or a brush. I like to use my fingers because the warmth helps melt the product into the skin. Perfect the blend using your clean fingers.
The Watercolour Liquid Blush does set quite quickly, so I'd advise to fully blend one cheek before applying blush to the other.

Result
As you can tell from the photo, the result is very subtle and natural. The micro fine shimmers you can see in the bottle translate to a beautiful radiance. Apart from a soft veil of colour and sheen, this formula goes undetected on the skin. Perfect for those "no makeup" makeup looks.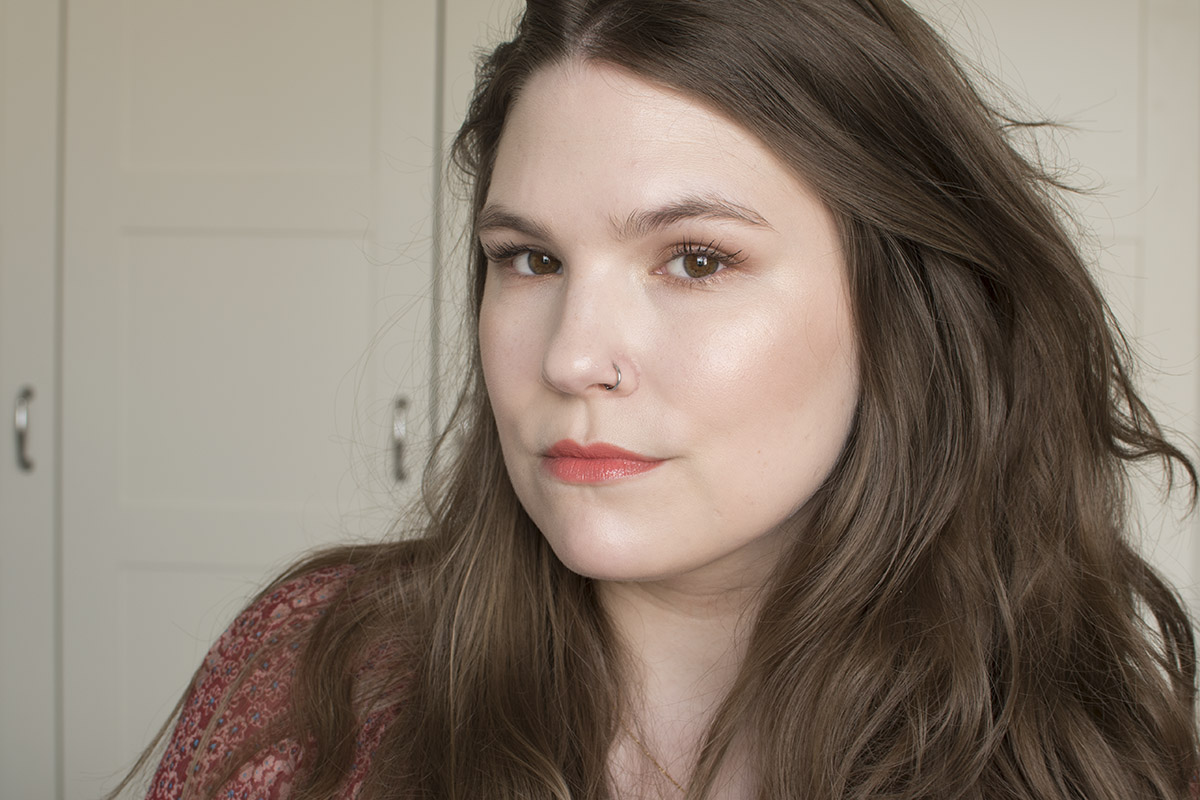 Blushes are notorious for fading. The Watercolour Liquid Blush lasts for about 6 hours on my skin. After that, the colour starts to fade. At about the 12-hour mark, I'd say it's about gone. For an ordinary day at the office, that's fine with me. If I'm going out or want to look particularly ⁓*flawless*⁓ I'll dust some setting powder for extra longevity.
Daniel Sandler Watercolour Liquid Blush: Verdict
It's easy to see why the Watercolour Liquid Cheek Colours are a makeup artist staple. Because I don't generally apply setting powder, blush powders tend to "cling" to the skin upon applying. Liquid and cream blushes blend in with my foundation for a smoother, more even finish. This particular formula is so delightfully sheer, blendable and buildable, you really can't go wrong with it. No MUA-skills needed!
The Daniel Sandler Watercolour Liquid Cheek Colours have a recommended retail price of £16,50. They are available for purchase at Lookfantastic 

and the official website.
Daniel Sandler is an indie brand. The products are not tested on animals.