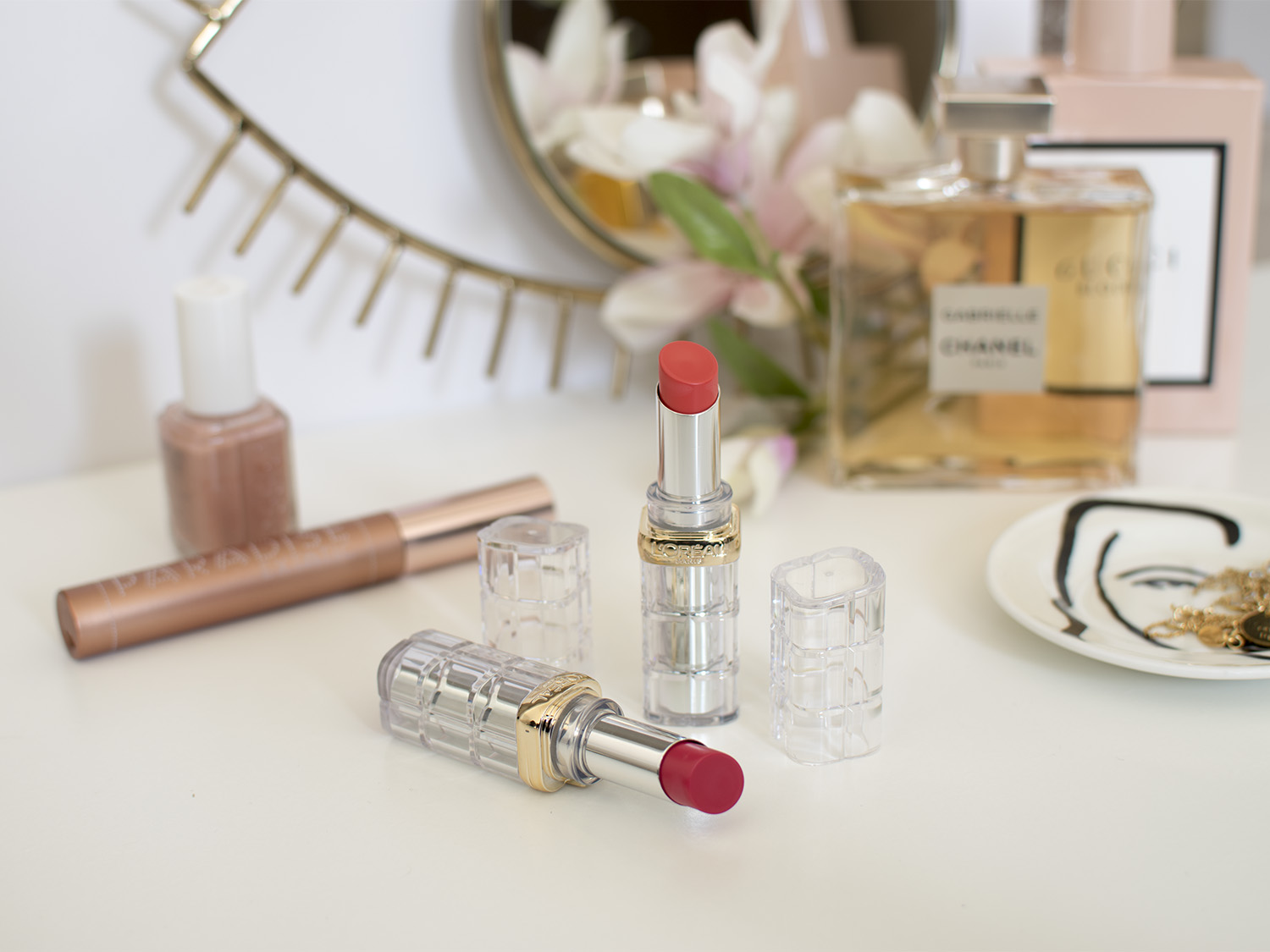 L'Oréal Color Riche Shine lipstick: Review was first posted on this blog in Dutch here. 
It's no secret that I prefer a glossy balm over a matte lipstick. It might just be a phase I'm in (cause hey, I did wear M.A.C's Lady Danger as an every day shade back in 2010 until all that was left was a 4 mm stub), but I feel like the thinness of my lips, the shape of my mouth and my complexion are all better off with a softer colour and a hint of gloss.
The L'Oréal Color Riche Shine lipstick is the formula that opened my eyes to that. It's got this comfortable, balm-like texture and a vibrant colour yet a transparant finish. And most importantly: on a scale of 1 to 10, 10 being the stickiest, I'd rate this a 4.
I got 111 Instaheaven (pink) and 245 High on Craze (orange). These are the European shade names. Looking at the shades on the US website, I'd say 245 High on Craze is 916 Luminous Coral and 111 Instaheaven is 906 Burnished Blush.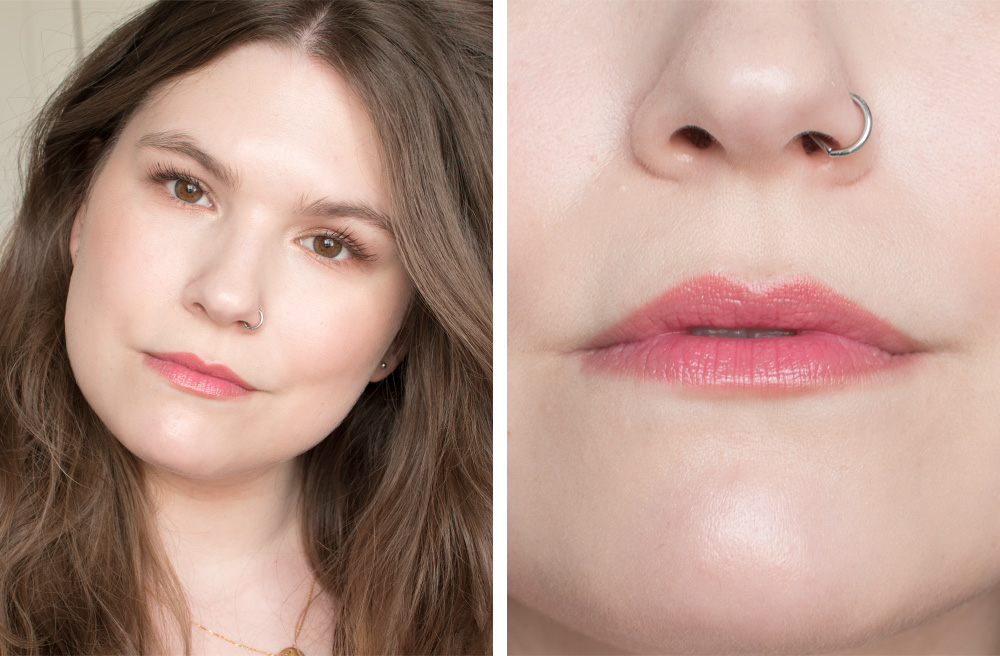 L'Oréal Color Riche Shine lipstick: Application & Wear
To answer the most important question: no, these lipsticks don't have that Play-Doh meets rose scent most L'Oréal lipsticks have. There's a sweet, fruity aroma that dissipates fairly quickly after applying.
Unless you like to overline, you don't need a lipliner. The balmy, transparant formula adds little to no texture and doesn't create harsh lines. It melts onto your lips, without bleeding into fine lines.
The shine is remarkably longwearing, perhaps due to the oily base of the lipstick. In case you do need to reapply, you'll be happy to know you don't really need a mirror for a quick touch up. The stick glides over the lips like butter. Just apply a generous quantity on the lips, rub them together and you're good to go.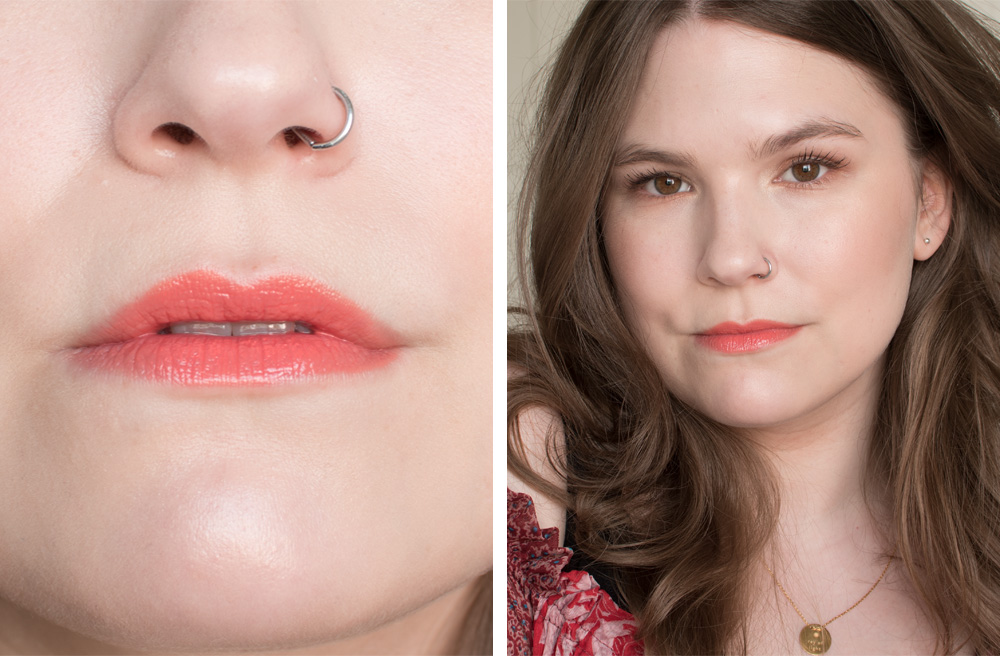 The verdict
If you're looking for a coloured balm, this is a great option. It's not even a good drugstore option, it's just a great product. The only issue I run into is that when it used to swim in the depths of my bag, the cap tends to come undone. Keeping your makeup in a little pouch would solve that. And it's worth it, trust me.
The L'Oréal Color Riche Shine lipstick has a recommended retail price of € 12. It is available for purchase at Lookfantastic

, Douglas.nl 

and Sephora.fr 

Because L'Oréal and its subsidiaries are active in China they are not considered cruelty free.