This gorgeously deep copper tone had me at hello. Will this be the end of my quest to the perfect copper eyeshadow? Will I finally rest easy with beautiful reddish-orange glitter on my lids? This eyeshadow pen had me convinced by the looks of the swatch on my arm. A full, pigmented stripe in a decent creamy formula. But what happened next will BLOW YOUR MIND.
I'm always rooting for you, Catrice, but somehow you keep disappointing me. This twist-up pen comes in a plastic no-fuss container, which would be just fine if it wasn't for the fact that it didn't seem to twist down anymore so I had to push the stick back in with my finger when I was done. Strike one.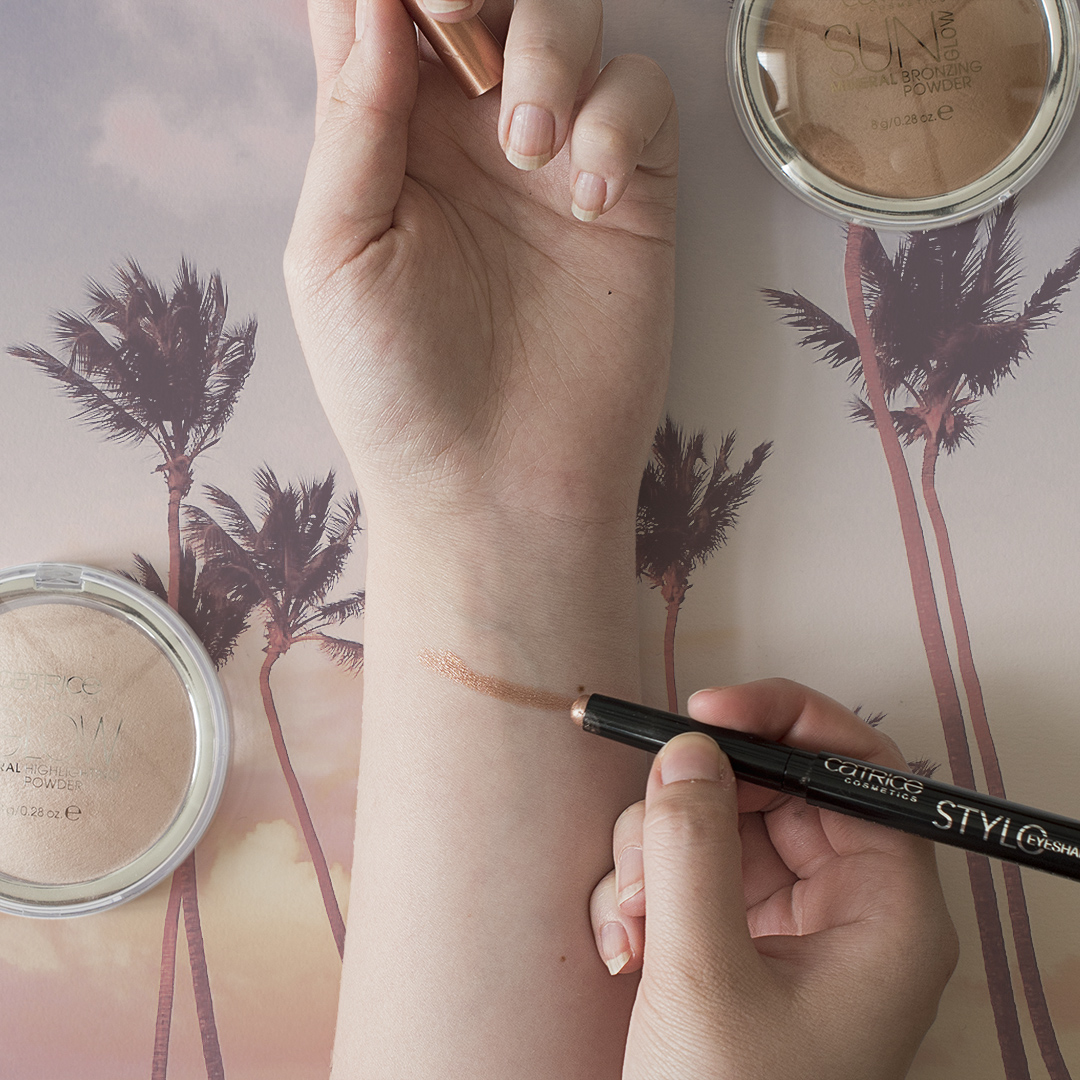 Swatched on the arm I was convinced I had made a good purchase. When applied to the lid, the formula goes on smoothly without tugging the skin, and the colour payoff is quite nice! I blended everything with my H&M blending brush and frankly I had already forgave Catrice for the sloppy packaging until I saw this happen: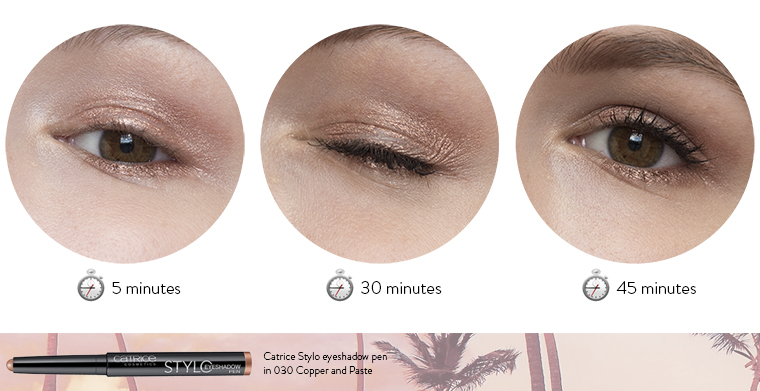 The formula started to flake on my skin.  Strike 2, 3, and all up to 100 at once! Granted, I have hooded eyes and therefore rather oily lids but I've checked other reviewers' comments and they didn't seem to have this problem. I broke out my Essence I Love Colour intensifying eyeshadow base and NYX' Jumbo Eye Pencil in Milk the next day for a rematch. Unfortunately neither of the primers fixed the problem (though NYX' pencil gets an A for effort) so I'm going to have to continue my search for the perfect copper eyeshadow (preferably cream but I'm open to suggestions at this point).
Granted, having hooded eyelids makes the flakes virtually invisible, so I might keep using this pen until I find a better replacement because I love the colour so much. Under the eyes, this pen lasts, I'm assuming it just doesn't hold up to friction. I tried the eyeshadow in the crook of my elbow for a few hours to see how it would do and it cracked there as well (exxxtreme beauty product test haha). Missed opportunity, Catrice! ☹️
Rating: ★★
★★★