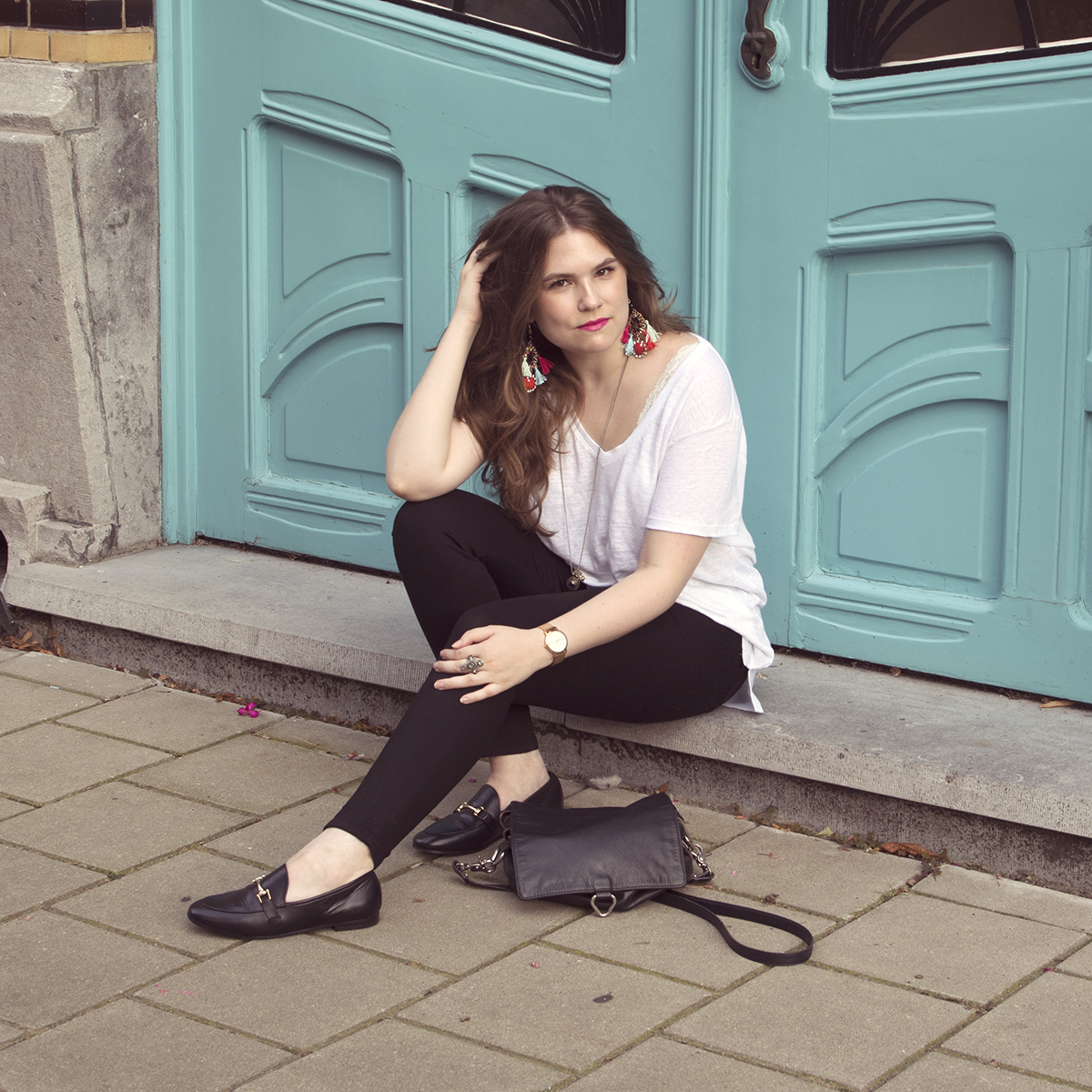 Peeps! Long time no see! A while back I truly intended to get this blog back on track, taking a bunch of photos trying to boost my Instagram (finally over 600 yo!). But then life happened, as it always does. We moved into a beautiful new apartment (yay!) and I left Marie Claire (boo). Things had been going downhill for a while, but I was so hell-bent on wanting it to work out, I missed all of my body's signals that it was time to let go.
It took a sudden adversity to my once loved energy drinks (hi, my name is Vicky and I am addicted to sugary, strongly caffeinated drinks) to get my butt to the doctor. The verdict? A stomach ulcer. I was put on sick leave and decided I might as well just quit. I'd butted heads with people before, but when I was basically being told I needed to write clickbait, I knew it was time to part ways.

Sacha c/o black loafers, Edwin black skinny jeans, Gap white linen t-shirt, & Other Stories triple zip bag, H&M Trend statement earrings (old, but like, at least 4 years old)
So that leaves me on the hunt for a new job! Honestly I don't think I want to continue in (beauty) journalism. I've seen it, I've loved it, but I want more. I want to grow and reach targets, and that's hard when the only thing you're allowed to do is sit in a corner of a smelly office and type like your job is depending on it. I want coworkers and superiors to appreciate input and listen when you come up with ideas, regardless of your age, your diploma or your position in the company. I want my achievements to at least be acknowledged.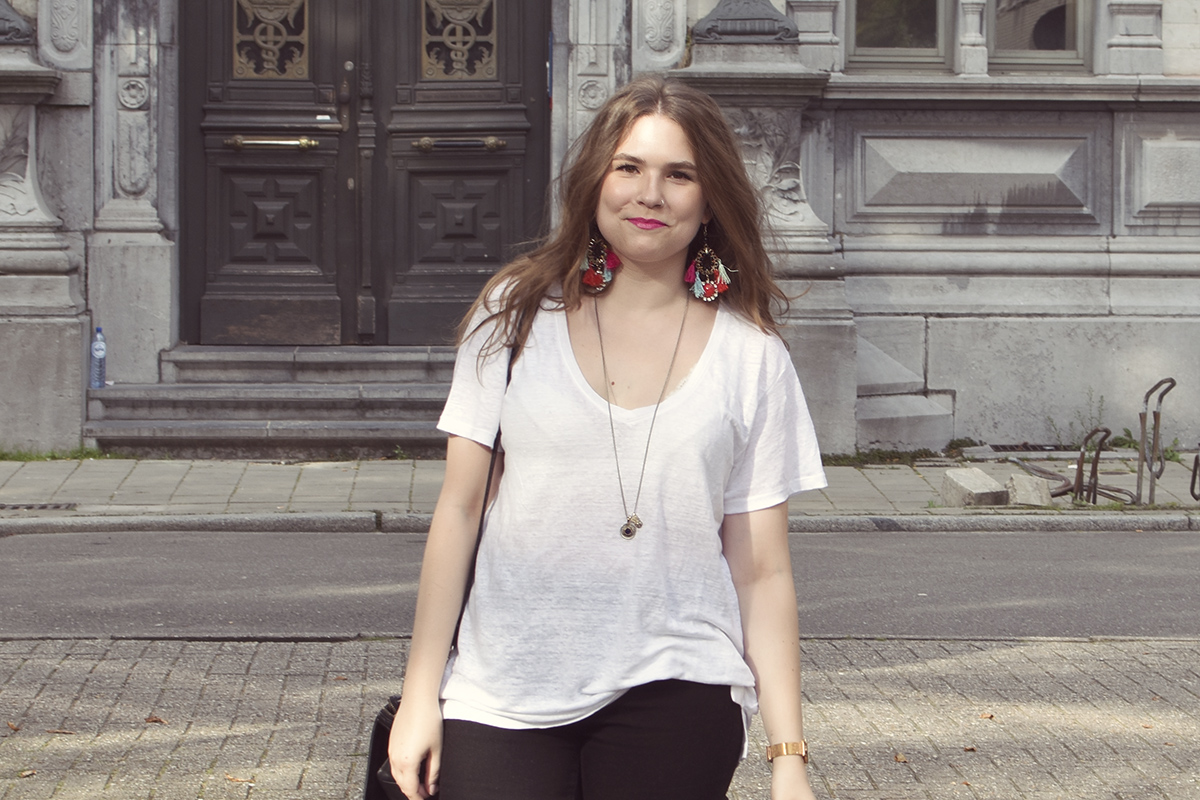 Anyway! I got these loafers from Sacha and wow I lucked out, because these actually fit! I'm really happy to finally find a comfortable pair of flats that are not boots, sneakers or sandals! For me, these are a non-expected addition to an otherwise very Vicky outfit. I love my slouchy tees and jeans, guys. I also added the big, colourful earrings and a bright pink lip for some pazazz! I wore Lancôme's Matte Shaker in Yummy Pink (yaaas bish I love this formula and shade) and Jane Iredale PureGloss in Pink Lady layered on top, in the middle of the lips. A Tati-approved trick to make your lips look a little fuller.
Speaking of which, I've been totally into beauty youtubers lately. Tati and Kristi are my absolute favourites, but I also enjoy Stephanie Nicole, RachhLoves, Jackie Aina and Laura Lee. Recommendations are always welcome cause girl I've got time on my hands as much as the ocean has water.
PS: I made a new logo cause the old one was kind of ugly?
BYE GUYS! ?
PPS: Do you follow me on Instagram? If you like cats I bet you'll be happy to know I post a lot of pictures of Lala on my Stories.
PPPS: Lala is my cat.