Bloemengeuren zijn voor vrouwen en aromatische fougères voor mannen? De grens tussen wat doorgaans als mannelijk en vrouwelijk bestempeld wordt, is vager dan ooit. Geïnspireerd op verschuivingen in de maatschappij experimenteren neuzen én consumenten erop los.
Unisekse geuren zijn zeker niet nieuw. De lancering van Calvin Klein's CK One zorgde er in 1994 als eerste gepopulariseerde parfum voor mannen én vrouwen voor dat menig parfumhuizen hun eigen ambigue geuren op de markt brachten.
Dertien jaar later spreken we over genderneutrale geuren en gaat het niet louter om een gimmick meer. Meer en meer nicheparfums spreken nauwelijks nog over gender. Byredo, Diptyque, Serge Lutens, Jo Malone, Maison Margiela, Escentric Molecule… Het zijn maar enkele klinkende namen die het onderscheid in seksen overbodig maken.
Ook de modehuizen gooien een breder net door mannelijke of vrouwelijke connotaties achterwege te laten. Tom Ford bijvoorbeeld is stellig: een geur heeft geen gender. Zijn bekendste wapenfeit is Black Orchid, een duister, opulent parfum in een zwarte, neutrale flacon. Hoewel de marketingcampagne zich voornamelijk, maar niet uitsluitend, op een vrouwelijk publiek richtte, kan Black Orchid op bijval van beide seksen rekenen.
Maar ook parfums die zich uitdrukkelijk op mannen of vrouwen richten, vallen steeds vaker in handen van het andere geslacht. Het gevolg van een toenemende onafhankelijkheid van de consument. We laten ons minder in hokjes duwen door een marketingslogan en zoeken graag grenzen op.
Deze zes zogenaamde genderanonieme geuren bewijzen dat het de moeite loont om af en toe ook eens op de schap van het andere geslacht te gaan kijken…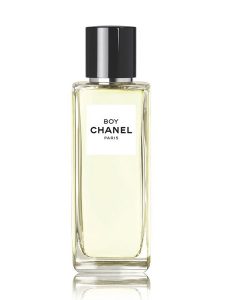 1. Aromatisch
Boy, uit de Les Exclusifs-collectie, is een eerbetoon aan Mademoiselle Chanel's minnaar, Arthur "Boy" Capel. Geïnspireerd op de manier waarop een mannenhemd op het vrouwenlichaam valt.
Boy van Chanel EDP, € 175 voor 75 ml. (Exclusief bij de Chanel-boetiek)
3. Lavendel
Met de androgyne Jared Leto als boegbeeld is het nauwelijks een verrassing dat ook vrouwen overstag gaan voor deze aromatische citrusgeur voor mannen.
Gucci Guilty Pour Homme EDT van Gucci, € 65 voor 50 ml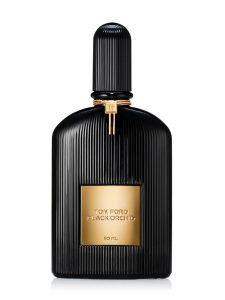 4. Opulent
Hoewel Black Orchid gecreëerd werd voor vrouwen, weet het duistere en luxueuze karakter van het parfum ook menig man te bekoren. De Private Blends-lijn van Tom Ford is overigens wel compleet genderanoniem.
Black Orchid EDP van Tom Ford, € 100 voor 50 ml
5. Zomers fris
De klassieker die niet mag ontbreken. Calvin Klein komt iedere zomer weer met een variatie op de geur die uniseks op de kaart zetten. 2017 biedt frisse komkommer en pittige peper.
CK One Summer EDT van Calvin Klein, € 38,84 voor 100 ml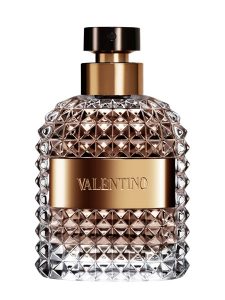 6. Hazelnoot
Pittige bergamot, chocolade en hazelnoot. Deze geur mag dan wel het Italiaanse woord voor man als naam dragen, de gourmandische toetsen passen even goed bij vrouwelijke dragers. Om nog maar van de prachtige flacon, geïnspireerd op Valentino's Rockstudcollectie, te zwijgen…
Uomo, Valentino, € 64,35 voor 50 ml