The Ordinary Serum Foundation: Review first appeared on this blog in Dutch here. 
With 25.000 people on its waiting list, you could say that The Ordinary's first makeup launch back in 2017 was a success waiting to happen. Reviews however, have been mixed.
As you probably know by now, I like my foundations sheer. It won't come as a surprise that I picked the Serum Foundation to review.
It's available through the Deciem website, Lookfantastic

or Beautybay 

Comparing shade 1.1N to 1.2YG
I chose the shades 1.1N Fair Neutral and 1.2YG Light Yellow Undertones with Gold Highlights. The latter looked a little too deep for my complexion, but I was curious about those darn gold highlights, you know? Unfortunately, after some Very Serious Testing during the Summer months I came to the conclusion that the golden highlights were undetectable. Boo.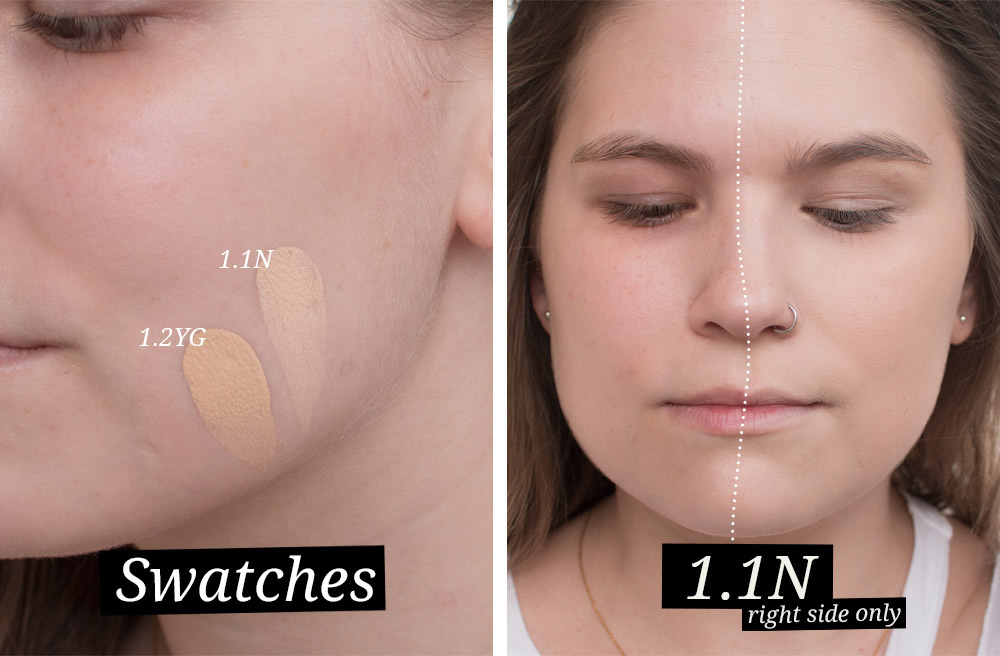 Performance & Application
According to The Ordinary's website, the Serum Foundation offers a lightweight formula with medium coverage and a semi-matte finish. It's supposed to be long wearing and shouldn't settle into fine lines.
I have fairly easy skin: normal to perhaps a little dry, free of blemishes or redness. The slight dryness is mostly found on the outside perimeter of my face around my eyes. Because I am goddamn angry all the time (I kid… But I also don't) I have some frown lines between my brows that are starting to get more pronounced.
On application using my trusty Beauty Blender, I notice the imprints the sponge makes. The foundation is moving, looks splotchy and even gets lifted because of the sponge. Although the formula is very liquid and almost runny, it feels heavy and almost oily. It takes time and effort for this foundation to really blend with your skin. It's a whole process.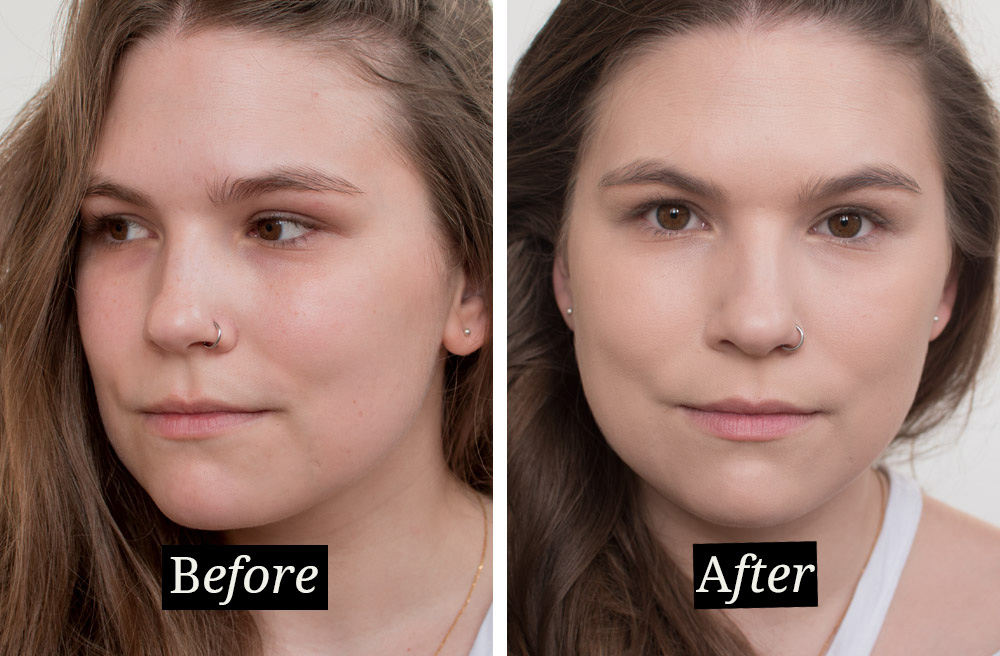 I like the coverage it gives me. The slight discolorations on my cheeks and the sallowness around my mouth and eyes are neatly camouflaged by just one layer. But then…
The Ordinary Serum Foundation in close-up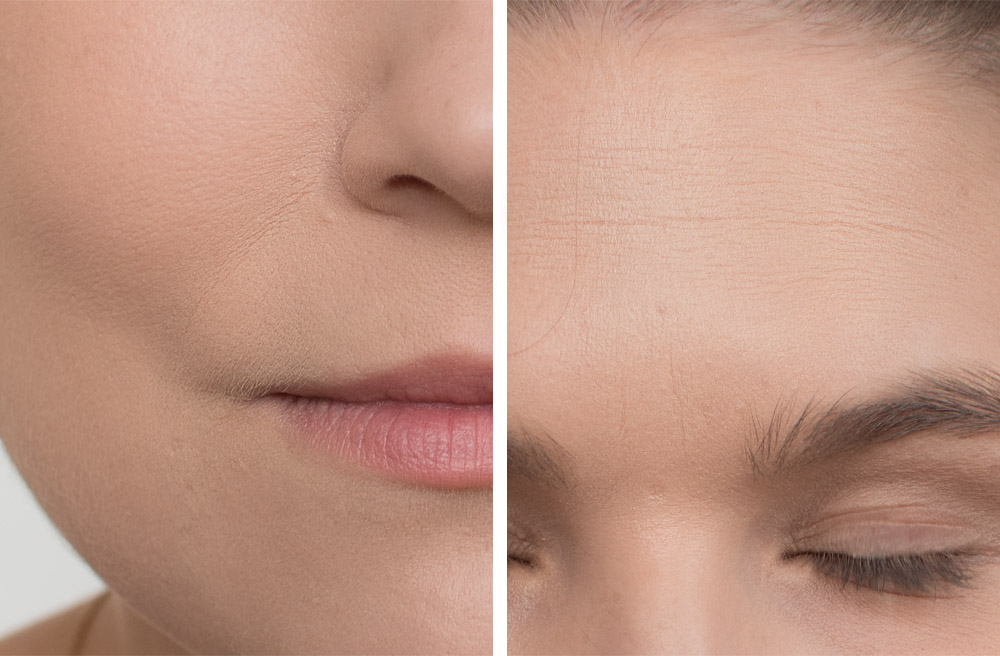 This ain't it, chief. The Ordinary would like to kindly note that the Serum Foundation is perfectly formulated to go along with their primers. But honestly, I want my make-up to work at least decently on its own. The photos above were taken not even a half hour after application – no powder was added.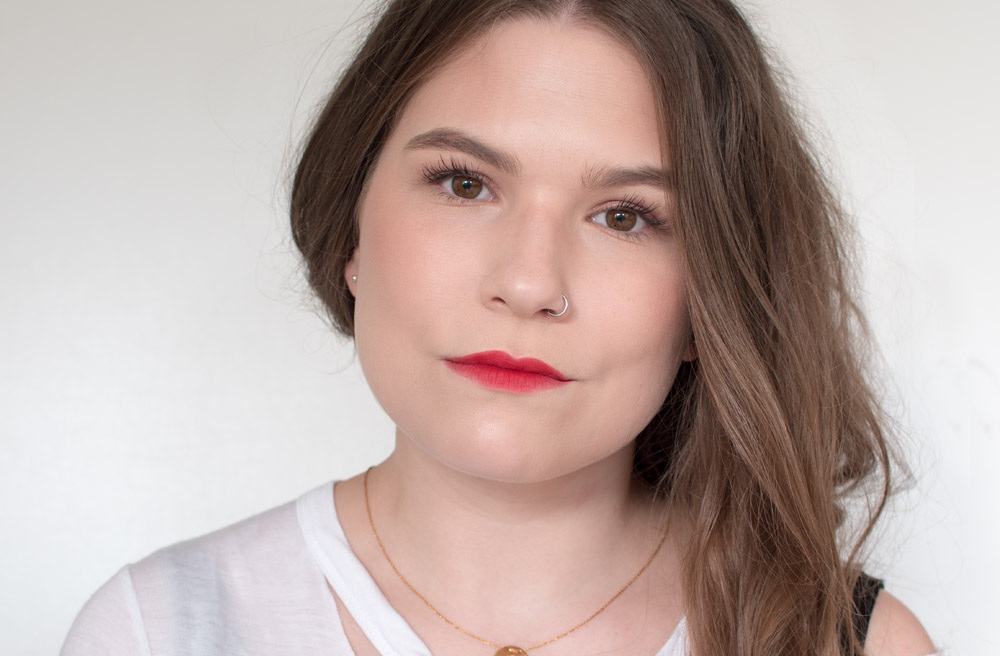 After a few hours my natural oils come through and no blotting paper or powder can salvage the situation on my forehead and in my smile lines. Did I not prime well enough? Was my skin a little dry that day? Am I just too old? No matter the answer, my verdict is in: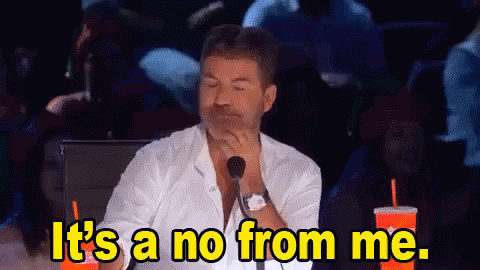 It's clear to me: The Ordinary Serum Foundation does not like me.