Het houdt niet op, niet vanzelf: nieuwe launches vliegen ons om de oren en mijn wishlist staat nooit stil. Mijn laatste editie dateert alweer van april, dus was het tijd om mijn wants en needs nog een keer op te lijsten. Men zegt dat het visualiseren van je wensen je helpt ze waar te maken, toch?
Omdat ik altijd in ben voor een goeie mop, meld ik ook graag de totale waarde van alle producten op deze pagina. Laat het duidelijk zijn: dit is geen boodschappenlijstje, maar een impressie van wat de laatste tijd mijn hart sneller heeft doen slaan.
Dit winkelmandje van mijn dromen zou me € 369,84 kosten.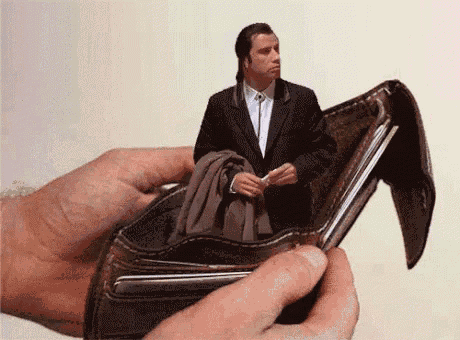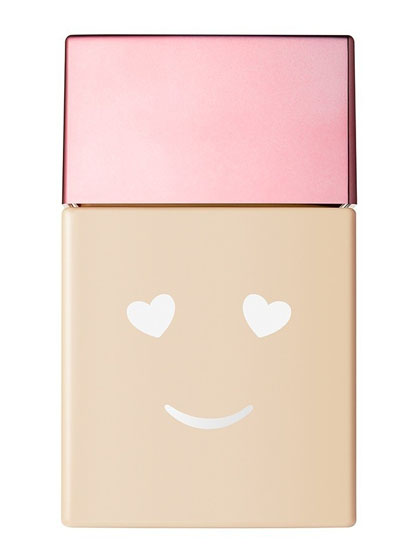 1.
Nu de zomerperiode écht afgesloten is en mijn gezicht weer naar z'n normale (lees: witte) kleur is teruggekeerd, is het moeilijk ontsnappen aan de realiteit: mijn grauwe kop heeft wat foundation nodig. De Hello Happy foundation heeft een natuurlijke finish en lijkt me redelijk makkelijk aan te brengen met mijn handen: een must tegenwoordig, aangezien ik werkelijk elke seconde die ik 's ochtends kan uitsparen liever in bed doorbreng.
Hello Happy foundation van Benefit, € 29,45 bij Lookfantastic.com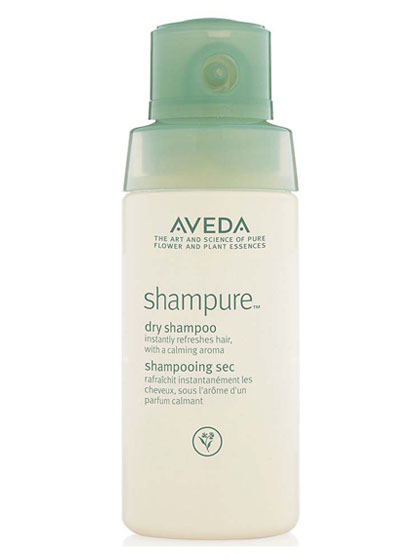 2.
Een goeie droogshampoo vinden is niet makkelijk, zeker als je probeert aerosolsprays zo veel mogelijk te vermijden. De Shampure Dry Shampoo is niet meteen je meest betaalbare alternatief (yikes € 21,95!) maar god wat is dit een fijne formule… Ik hou 'm in ieder geval in het achterhoofd voor, oh idk, Black Friday?
Shapure Dry Shampoo van Aveda, € 21,95 bij Lookfantastic.com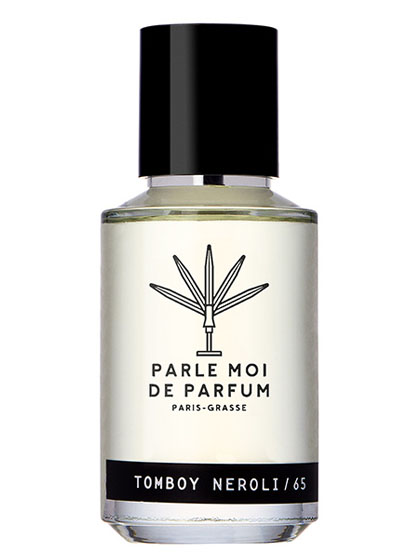 3.
Zou het een wishlist kunnen zijn zonder parfum? Het antwoord is oh hell no. Mijn enorme collectie mist nog één geur: een warme, intense neroli. Tomboy Neroli van Parle Moi De Parfum combineert de olie van de bittere sinaasappelbloesem met amber voor een rijk en diep parfum dat mijn neus zowat spreekwoordelijk aan mijn huid lijmt.
Tomboy Neroli van Parle Moi De Parfum, € 110 bij Fin Du Jour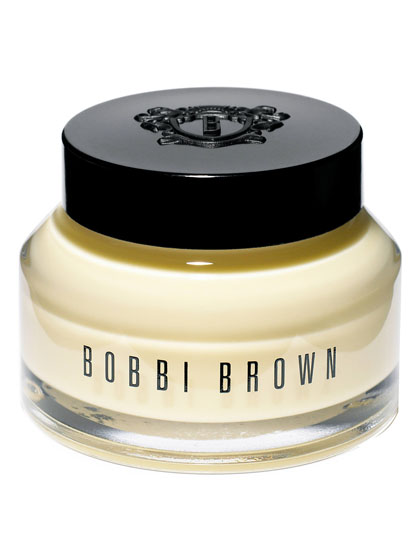 4.
Of ik een primer nodig heb? Absoluut niet. Maar de textuur van de Vitamin Enriched Face Base is zo goddelijk dat iedere keer ik een Bobbi Brown counter voorbij loop, ik 'm toch even moet "testen". Deze toch redelijk dure aankoop zal ik dus niet meteen maken, maar hij verdient zeker een plaats op mijn wishlist.
Vitamin Enriched Face Base van Bobbi Brown, € 54 bij De Bijenkorf of € 50,95 bij Lookfantastic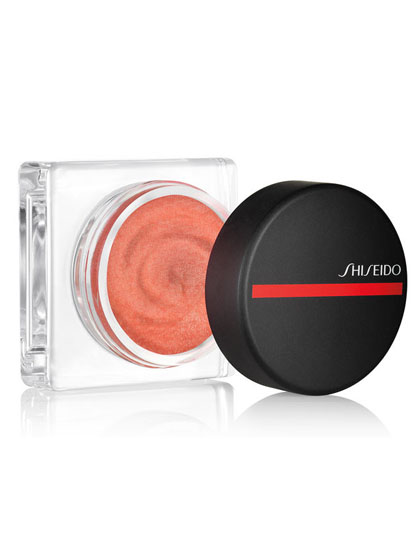 5.
Ook in de categorie niet nodig, wel mooi: de geheel nieuwe make-uplijn van Shiseido. De vernieuwde collectie telt 21 producten in 124 referenties, onderverdeeld in gels, dews, inks en powders. Alle formules beloven vederlicht en langhoudend te zijn. Swatch party, anyone? Afspraak in de winkels vanaf 15 oktober!
Minimalist Whipped Powder Blush van Shiseido, € 36,95 bij Lookfantastic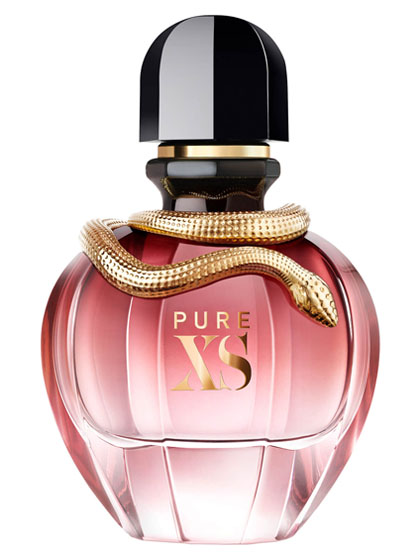 6.
Nog één parfum dan: Pure XS For Her is een creatie van één van mijn favoriete neuzen Quentin Bisch, verantwoordelijk voor Nomade van Chloé, Missoni EPD en Néroli Amara van Van Cleef & Arpels. Het is moeilijk kiezen wat hier meest intrigeert: het zachtzilte popcornakkoord in de geur, of Emily Ratajkowski die BEELDSCHOON loopt te wezen in de reclamespot. #suckerformarketing
Pure XS For Her van Paco Rabanne, € 74,50 voor 50 ml bij Ici Paris XL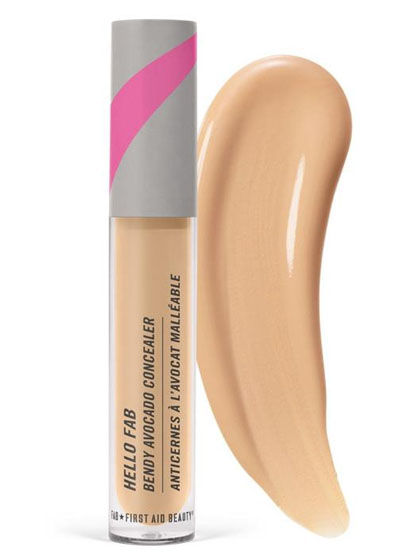 7.
Zoals ik al zei in mijn review van de Nars Soft Matte concealer, ben ik in the market voor een nieuwe, hydraterende concealer. Ik zag de Hello Fab Bendy Avocado Concealer van First Aid Beauty langskomen bij enkele Canadese Youtubers en was meteen verkocht. Een flexibele, voedende formule met hoge dekking, verrijkt met avocado-olie? Yes please. 
Hello Fab Bendy Avocado Concealer van First Aid Beauty, € 22 bij Cosmania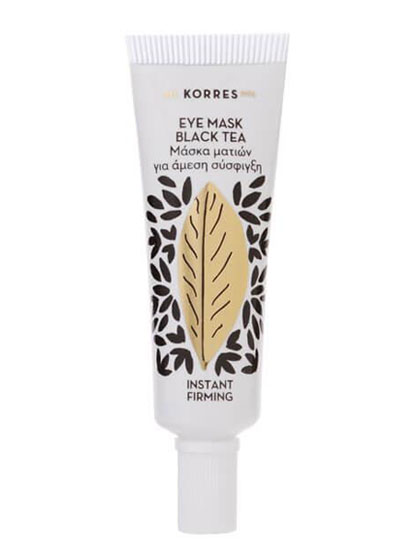 8.
En om die droge undereyes te verhelpen: een oogmasker van Korres. Sinds ik enkele natural beauty Instagrammers volg (LOVE Veronika van @stilblut) is mijn interesse in "schonere" producten gewekt. Het Instant Firming Black Tea Eye Mask is vegan en vrij van parabenen, minerale oliën en andere zogeheten nasties. Als deze te weinig voor me doet staat het Drops of Youth Bouncy Eye Mask van The Body Shop op mijn lijstje… Ik hou je op de hoogte!
Instant Firming Black Tea Eye Mask van Korres, € 9 bij Cosmania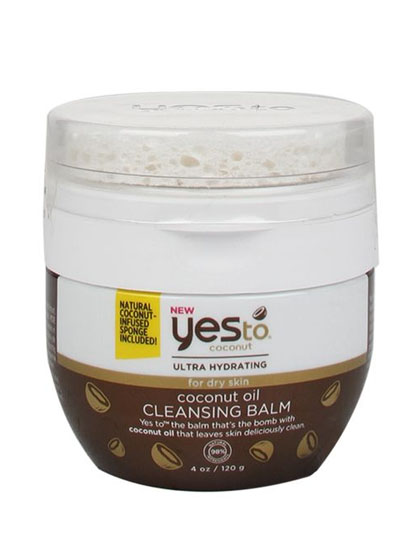 9.
Tenslotte een budget friendly tip van skincare goeroe Gothamista: de Yes To Coconut Oil Cleansing Balm. Schijnbaar te vergelijken met de Elemis en Erborian cleansing balms, respectievelijk € 60 en € 33. De doorgaans gebruikte minerale oliën worden in deze formule echter vervangen door zoete amandel-, castor- en kokosolie. Wanneer ik mijn Deep Cleansing Oil van DHC op heb probeer ik deze zeker uit.
Coconut Oil Cleansing Balm van Yes To Coconut, € 11,99 bij Holland & Barrett
Dit was mijn boekbespreking, ik dank jullie voor jullie aandacht.