Een tijdje geleden zat ik door mijn travel size Creamy Radiant Concealer van Nars heen, dus begaf ik me naar Parfuma, waar je het Franse merk sinds eerder dit jaar terugvindt, om me te laten shade matchen. Mijn nieuwsgierigheid verplichtte me echter die andere cult favourite uit te proberen: de Soft Matte Concealer.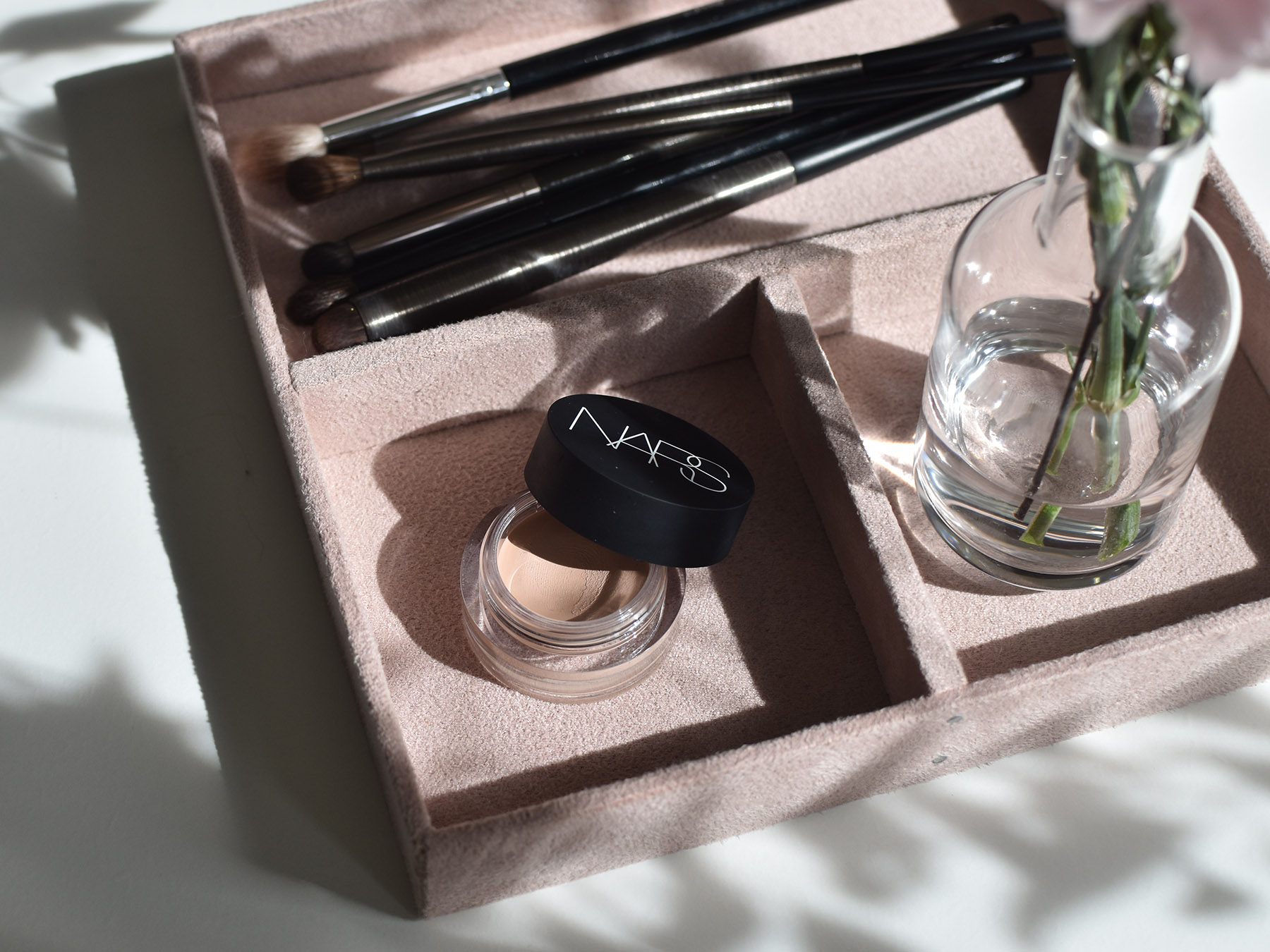 Kleurgewijs zat ik wel goed: Vanilla, de tweede kleur in hun 16 tinten tellende assortiment, is een eerder koele ivoorkleur die in beide formules een perfecte match vormt. Wat meteen opvalt is dat Soft Matte een stuk droger voelt dan Radiant Creamy. What's in a name… Een goed gehydrateerde basis is key, dus. Omdat de huid rond mijn ogen vrij droog is, is een volle dagcrème of oogcrème voor mij cruciaal.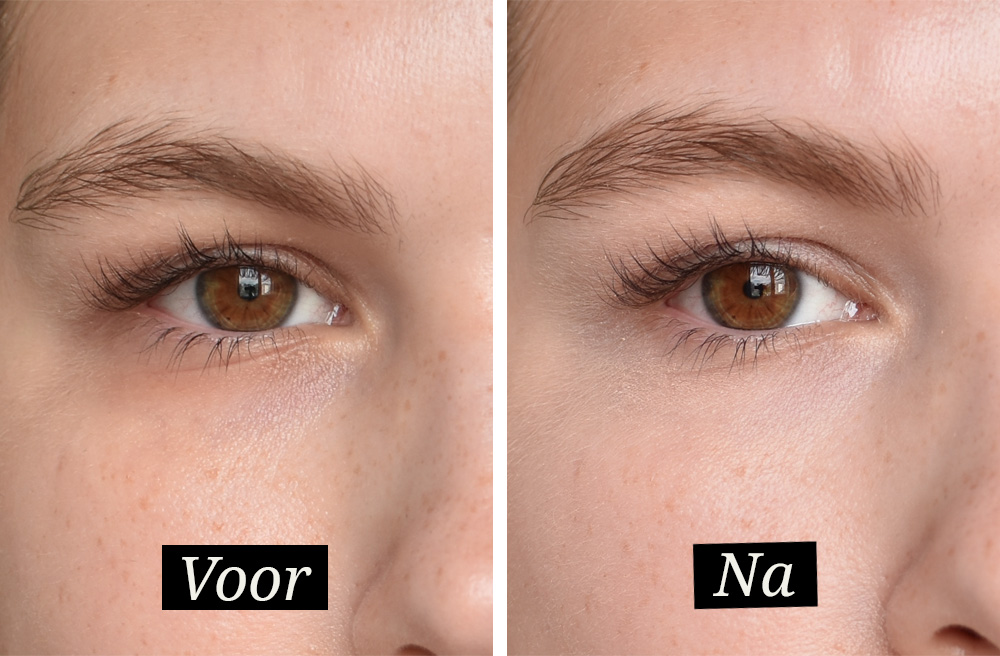 Heel de zomer lang is Soft Matte mijn ride or die geweest. Het resultaat van een korte nachtrust, een puist of roodheden langs mijn neus: er is niks wat deze concealer niet kon camoufleren. Nog nooit heb ik al dan niet opengekrabde puistjes en muggenbeten (ik ben een levend speldenkussen voor muggen) zo goed kunnen wegstoppen als met de magische combinatie van deze concealer en The Finger Brush van Urban Decay: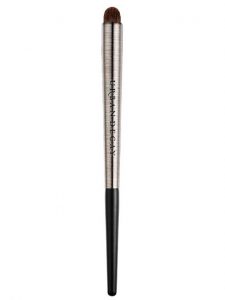 The Finger Brush van Urban Decay
€ 27,90 bij Ici Paris XL of urbandecay.be


.
Dep de kwast loodrecht in de concealer en breng aan op het puistje. Als je aan het puistje hebt zitten pulken en er enkel een ruïne overblijft is het belangrijk om vanuit alle richtingen te werken. Zo bedek je ieder hoekje en microscopisch bobbeltje in een zeer dun, nauwelijks zichtbaar laagje concealer. Een life saver toen ik een dikke muggenbeet in mijn decolleté had.
Het effect onder de ogen is natuurlijk en bijna onzichtbaar: door de concealer met de vinger zacht in de huid te tappen worden donkere zones opgelicht, zonder aan de textuur van de huid te raken. Met een kwastje vind ik de ietwat droge formule moeilijk te doseren en te blenden. Gelukkig werk ik liefst met mijn vingers, dus is dit voor mij absoluut geen probleem.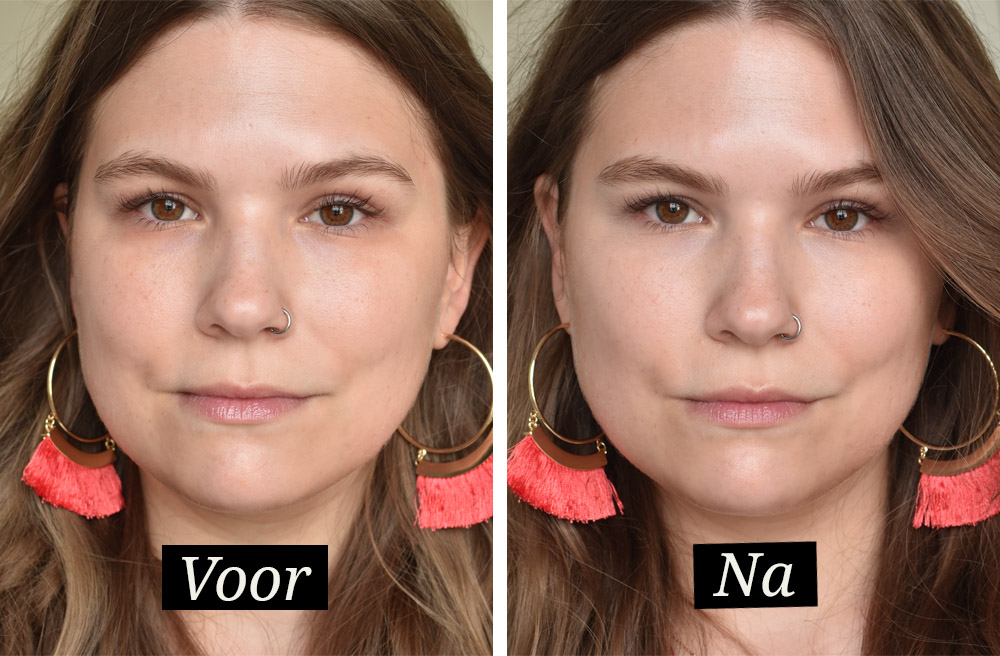 Het allergrootste unique selling point is dat de concealer een hele dag blijft zitten. Hij kruipt niet in de lijntjes, wordt niet poederig of migreert niet. En dat zelfs in de smeulend hete zomer die we hebben mogen ervaren. Amen!
Nu het weer kouder wordt en mijn huid weer droger lijkt, merk ik echter dat ik hunker naar iets romigers. Mijn hart zegt full size Radiant Creamy Concealer!!!, maar mijn hoofd zegt maak eerst maar die Instant Anti-Age Eraser Eye van Maybelline op. Een moeilijke beslissing dringt zich op, terwijl ik ondertussen zeer zuinig te werk ga met Soft Matte om een crêpe-papier effect te vermijden.
Nars is in België exclusief verkrijgbaar bij Parfuma en in Nederland bij De Bijenkorf. De Soft Matte Concealer kost € 29,50.