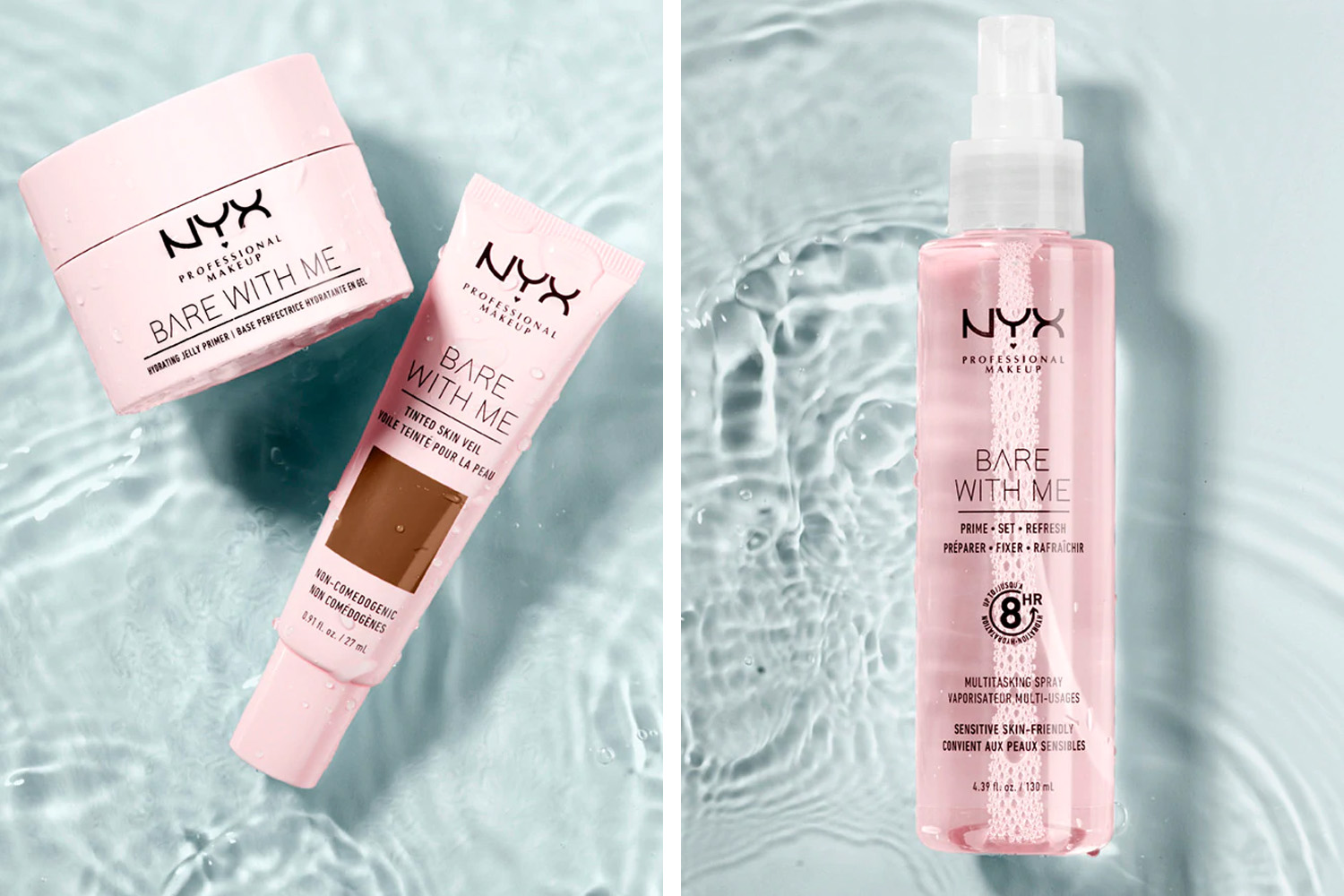 After years of heavy, full coverage make-up, matte lipsticks and contour, the tide seems to be turning and in come the lighter formulas, glossy finishes and natural textures. Music to my ears, but maybe not so much to the brands that have made the Instagram face their schtick.
NYX Professional Makeup's latest micro-collection, Bare With Me, is a big departure from their usual style. The black packaging has been traded for a soft millennial pink – not exactly the most original shade in the books, but it sure caught my eye.
NYX' Bare With Me collection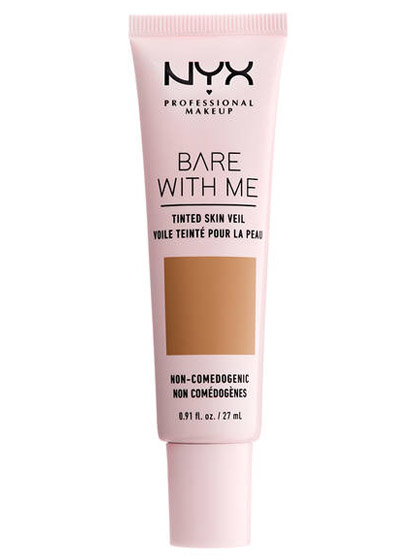 Tinted Skin Veil
The star of the show is undoubtedly the Tinted Skin Veil, a "weightless formula with light, breathable coverage and a satiny finish. Each flexible hue feels like a second skin and delivers up to 8 hours of hydration." When has NYX ever cared about comfortable make-up?!
It's only because I have two very similar foundations opened (the B.A.E. Shake Up Skin Tint and Clinique's Even Better Glow) that I'm not snatching this up PRONTO.
€ 11,95 via Lookfantastic

€ 10,70 via Douglas.nl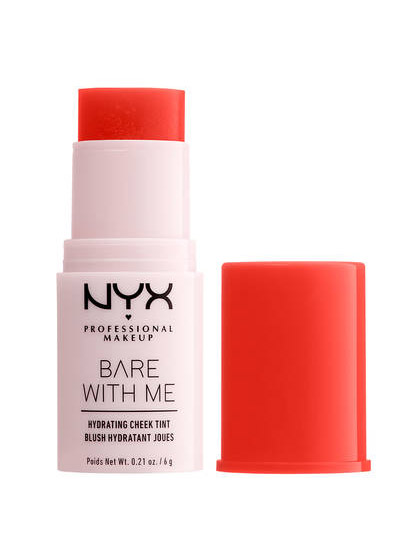 Hydrating Cheek Tint
Look at that gorgeous colour! I can't find much information on this blush stick but it appears to have a cooling gel texture and will be available in three shades: Creative Cleanse (pink), Detox Me (coral) and Do Me Right (plum).
€ 9,90, exclusively available through NYX Professional Makeup boutiques.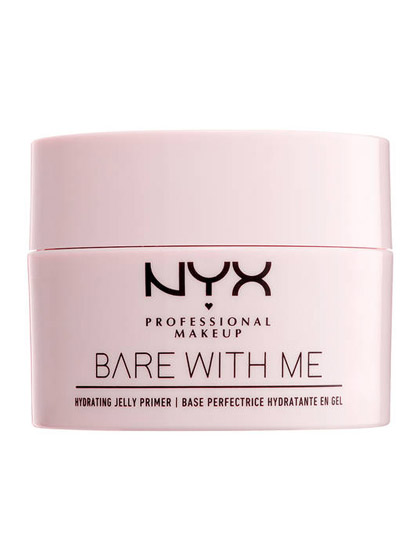 Hydrating Jelly Primer
This water-based primer promises to hydrate your skin, soften the appearance of pores and create an even, slightly tacky base for smooth makeup application. Interesting to note is that there seem to be 0 silicones in this primer. Cool beans.
€ 17,95 via Lookfantastic

or Douglas.nl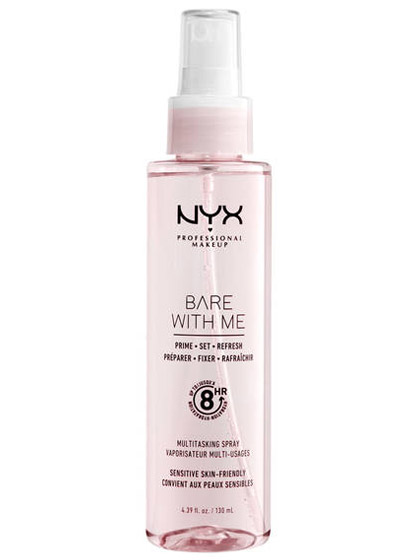 Prime Set Refresh Multitasking Spray
I know what you're thinking. Great, another setting spray, whoopteedoo. But bare with me (haaaaa!): there are two ways in which this inconspicuous spray is telling me NYX is getting revamped. 1) Look at that 8 hour hydration claim! NYX has never put any claims on their products, let alone one that would hint at cOmFoRt. 2) The product description on their website specifies that the formula is infused with aloe vera and cucumber extracts, and is suitable for sensitive skin. Good-for-you ingredients? Suitable for sensitive skin? Whoa.
€ 11,95 via Lookfantastic

or Douglas.nl

When browsing through the brand's Instagram page, I can see no mentioning of this collection. Granted, seeing as they're official Coachella partners, that's all they're posting about right now, but it'll be interesting to see how they'll communicate about these new products. My thoughts? This sneak peek is part of a bigger soft launch of a new NYX. Or maybe I'm just hoping that it is.
What do you think? Am I reaching here?