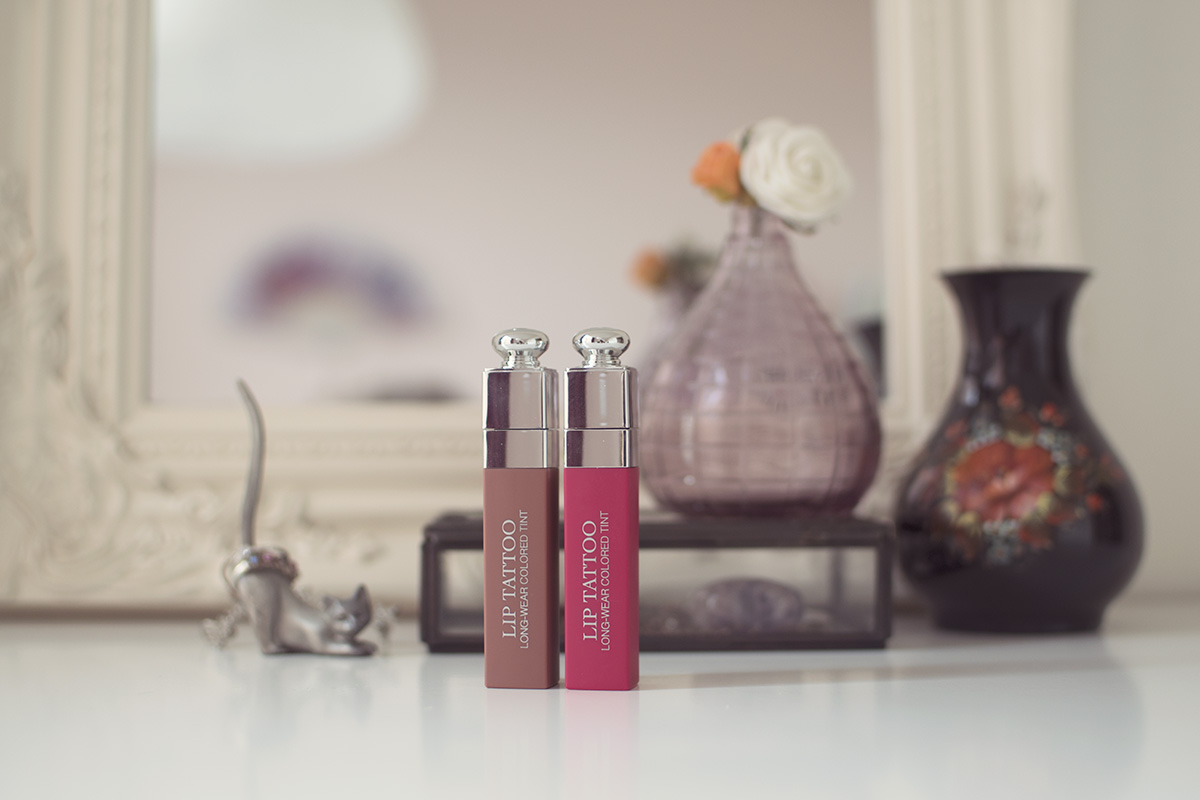 Ondertussen werd de Dior Addict-lijn al uitgebreid met nieuwe kleuren Lip Glow (love!) én een hele nieuwe creatie: de Lacquer Plump, een glossy liquid lipstick. Maar ik ga even een jaartje terug in de tijd om eindelijk de Dior Addict Lip Tattoo te reviewen.
Terwijl liquid lipsticks all the rage waren heb ik een handvol merken geprobeerd, maar geen enkele is me écht bevallen. Droge formules die na een maaltijd gingen schilferen, kapotte lippen, geaccentueerde velletjes… Ik heb mijn make-up graag zo effortless mogelijk en een sterk afgelijnde lip die liefst na iedere slok of beet gecorrigeerd moet worden hoort daar nu eenmaal niet bij. Enter: de Dior Addict Lip Tattoo. Ik heb 421 Natural Beige en 761 Natural Cherry.
Op de website beschrijft Dior het product als een langhoudende lipinkt die op comfortabele wijze je bouche 10 uur lang decoreert, zonder afdrukken achter te laten. Na enkele seconden transformeert de inkt tot een "lip tattoo": enkel kleur, geen materie. Het gaat met andere woorden dus om een lip stain.
Die 10 uur lijkt me enkel haalbaar als je niet eet, drinkt, aan je lippen likt of door je mond ademt. Maar dat neemt niet weg dat de lip tattoo lang houdt én inderdaad geen afdruk achterlaat!De zachte muntgeur vind ik zelf wel fijn, en vervliegt ook snel. Wel duurt het langer dan enkele seconden voor de waterachtige formule om op te drogen, zoals je kan zien op onderstaande foto's. Ik zou zo'n 10 minuten wachten voor je je partner (of je kat) een dikke smakkerd geeft. Maar dan zit je kleur rotsvast, en voel je de formule helemaal niet meer zitten. Wauw.
Slijten doet de lip tattoo heel geleidelijk en met wat olie wrijf je de kleur er op het einde van de dag redelijk makkelijk af.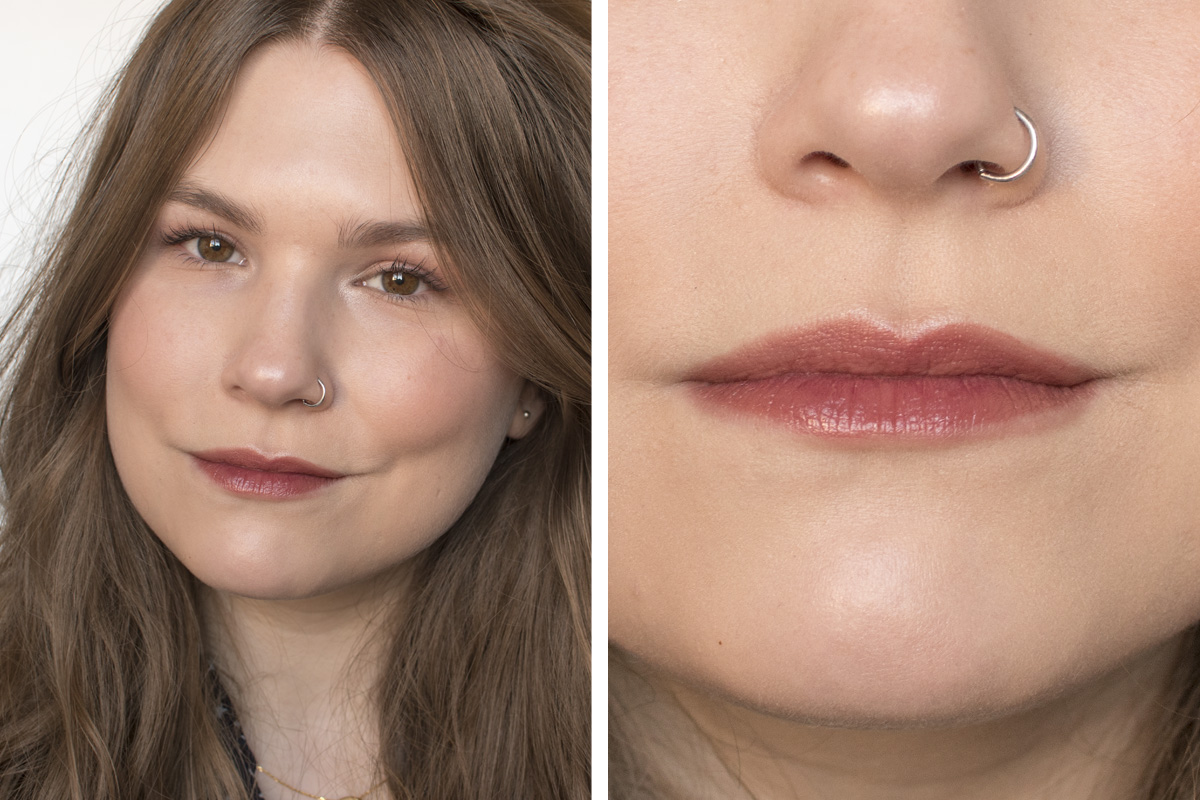 421 Natural Beige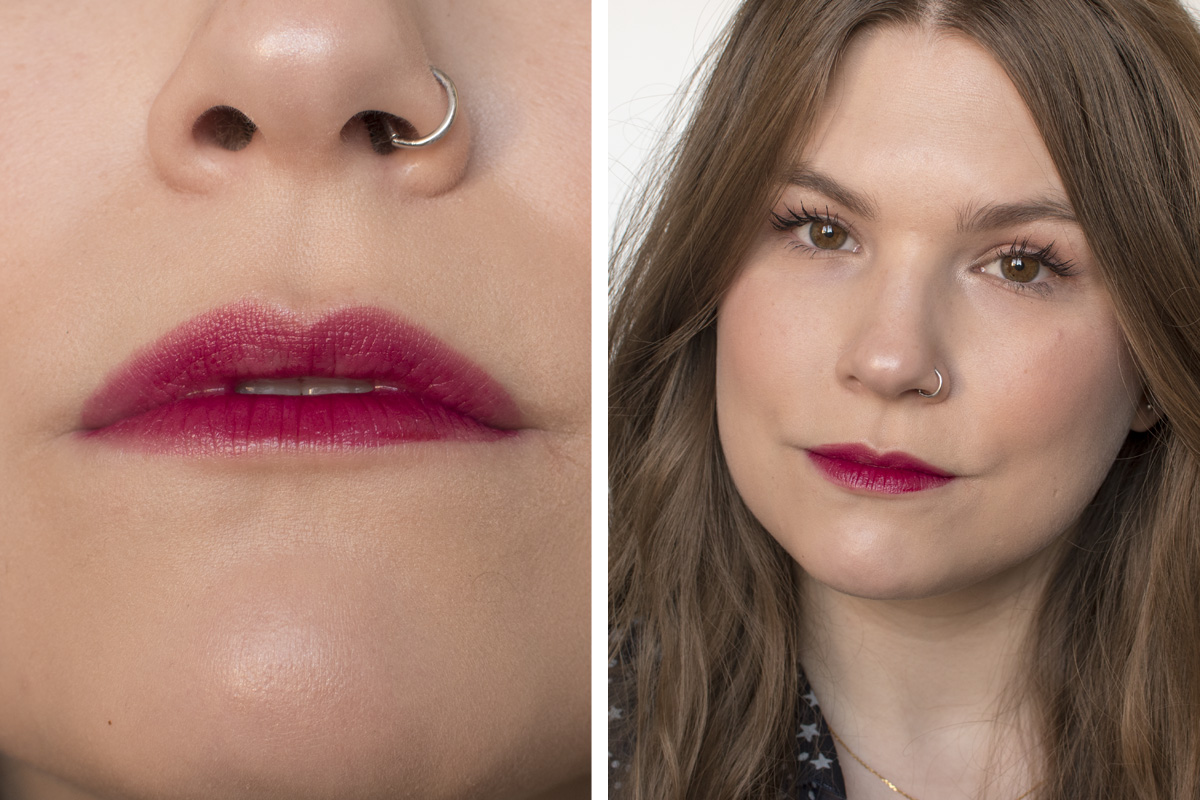 761 Natural Cherry
Conclusie: ik ben fan. De Lip Tattoos zijn makkelijk aan te brengen en bij te werken, comfortabel om te dragen (want voelen alsof je NIKS draagt) en zien er erg mooi uit. Het enige nadeel? Dat ik er niet van op Bella Hadid ga lijken. #girlcrush #huilen
De Dior Addict Lip Tattoo is verkrijgbaar bij de parfumerie aan € 32,86