Amerikaanse beauty-youtubers sloegen je er afgelopen zomer mee dood. De nieuwe L'Oréal Paradisde Extatic (of Lash Paradise in de US) mascara in zijn millennial-roze tube zou een perfecte dupe zijn voor de Better Than Sex mascara van Too Faced. De dikke borstel belooft volume én lengte, terwijl de milde formule met castorolie je wimpers in alle zachtheid verzorgt.
Een andere cult favourite (Tati, anyone?) is de Age Rewind Concealer van Maybelline. Hij verdween ettelijke jaren geleden uit het Belgische assortiment maar maakte begin dit najaar eindelijk zijn herintrede.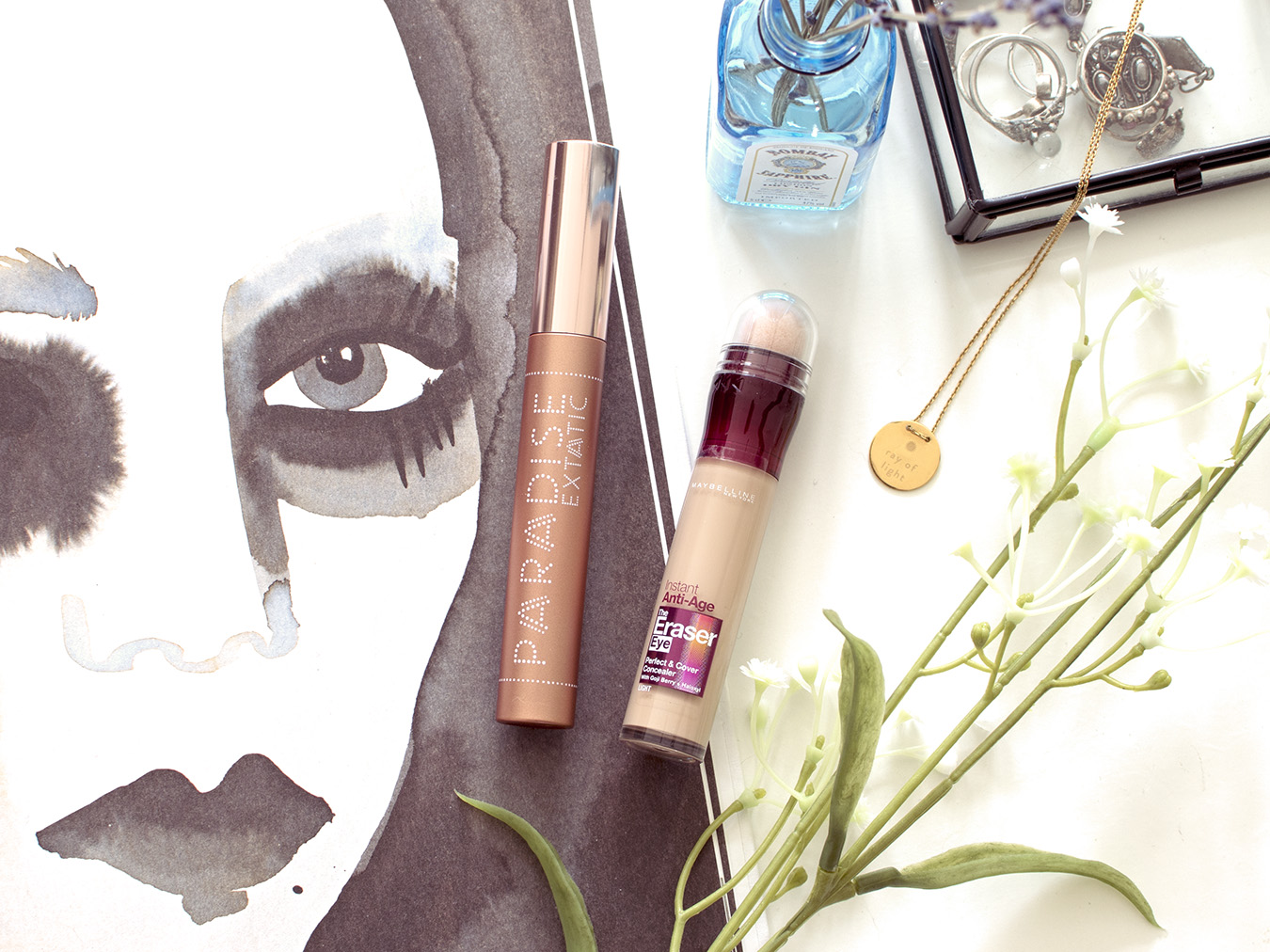 Maandenlang heb ik de tripjes naar de drogisterij overgeslagen. Geen folderaanbieding kon me verleiden tóch een aankoop te maken want hey, al die PR samples overgebleven van dat jaar bij Marie Claire maken zichzelf niet op. Maar de nood aan een concealer in de juiste kleur (noem het 01 Ivory of 01 Lijkbleek) drong zich op, en tja, als je bij aankoop van twee producten van de deelnemende merken 30% korting krijgt, dan is de keuze snel gemaakt: meenemen die handel.
Instant Anti-Age Eraser Eye, of Age Rewind Concealer
Wie oh wie heeft dat sponsje bovenop verzonnen? Heel eerlijk: voor mij had het niet gehoeven. Een doe foot applicator is minstens even makkelijk en verspilt minder product. Want wat in dat sponsje blijft zitten, droogt volgens mij wel uit. Toch?
Het kleurassortiment is jammer genoeg zeer beperkt. Light en Nude zijn ongeveer even licht (lees: blank) en verschillen slechts in ondertoon (respectievelijk roze en geel). Er is ook een Neutralizing en een Brightening-variant, maar ook die lijken gemaakt met een blanke huid in het achterhoofd. Wie of heel licht is, of donkerder is dan wat gewoonlijk als "medium" verkocht wordt in de drogist: proceed with caution.

Op foto lijkt het verschil in kleur klein, maar dat de concealer mijn ogen opfrist, is denk ik wel zichtbaar. De paarsige verkleuring wordt vereffend, maar tegen een kleine prijs: de textuur van mijn droge huid wordt namelijk wel lichtjes geaccentueerd en in de loop van de dag worden mijn beginnende lijntjes duidelijk zichtbaar. Mij helpt het om na mijn dagcrème en voor m'n make-up twee druppeltjes (niet meer!) olie tussen mijn handen op te warmen en zacht in de huid te "drukken". Mijn favorieten zijn het Daily Reviving Concentrate van Kiehl's (30 ml voor € 43) of 100% Plant-Derived Squalane van The Ordinary (30 ml voor € 7,30). Die laatste is een goede budgetoptie die enkel focust op hydratatie, terwijl het Daily Reviving Concentrate daarnaast ook inzet op bescherming en vereffenen van je teint.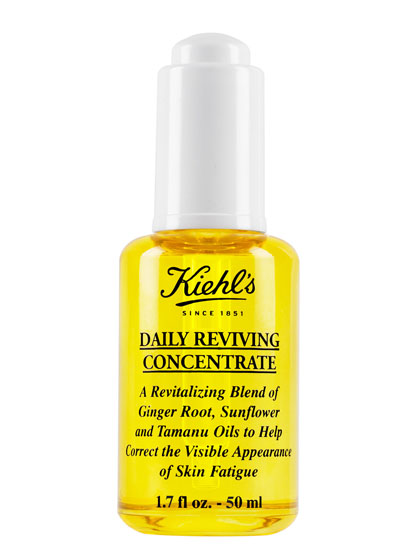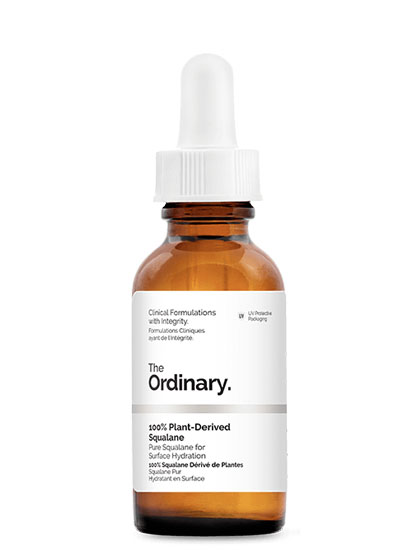 Nadeel: je huid wordt sneller vet en je make-up kan gaan glijden. Op een normale werk- of schooldag (lees: lange uren) breng je dus best blotting paper en/of matterend poeder mee voor snelle touch ups…
Lash Paradise, of Paradise Extatic Mascara
Next up: mascara. Ik hou er niet van om verschillende tubes tegelijk open te hebben, dus beperk ik mezelf tot twee stuks: een snelle, dagelijkse mascara, en eentje die meer werk nodig heeft maar ook voor meer va-va-voom zorgt. Paradise Extatic is ideaal om snel aan te brengen voor je de deur uit rent. Een goede opvolger van mijn vorige favoriet Volume Reveal mascara van Bourjois, die na ruim zes maanden toch écht op is.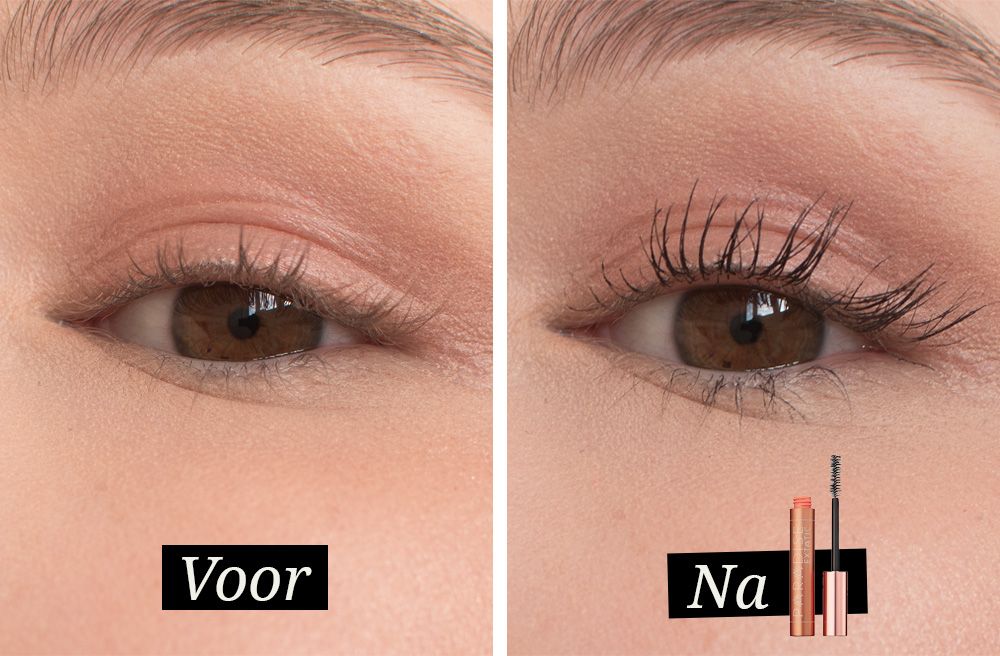 Ondanks het grote formaat van het borsteltje, kan ik dichtbij de aanzet van mijn wimpers komen zonder kliederen. Het was al lang geleden dat ik nog een mascara gebruikte met een borstel met echte haartjes aangezien ik meer fan ben van de silicone types, maar deze bevalt! Vrijwel iedere wimper wordt in een paar bewegingen meegenomen en wordt voorzien van lengte én volume. Het "gat" dat je ziet in de rechterfoto wordt overigens veroorzaakt door koppige wimpers die halfstok hangen – datzelfde plukje zie je ook op de linkerfoto druilerig neerwaarts wijzen. Klonteren doet de formule niet echt, en lo and behold: hij geeft me geen panda-ogen!
Wel wil ik deze kleine disclaimer meedelen: ik gebruik nog steeds het Super Lash Serum van Kruidvat. Door deze behandeling zijn mijn wimpers exponentieel langer, dikker en krullen ze mooier dan mijn wimpers zoals de lieve heer ze mij gegeven heeft. Amen.
Lees ook: Review: Kruidvat Super Lash Serum voor langere wimpers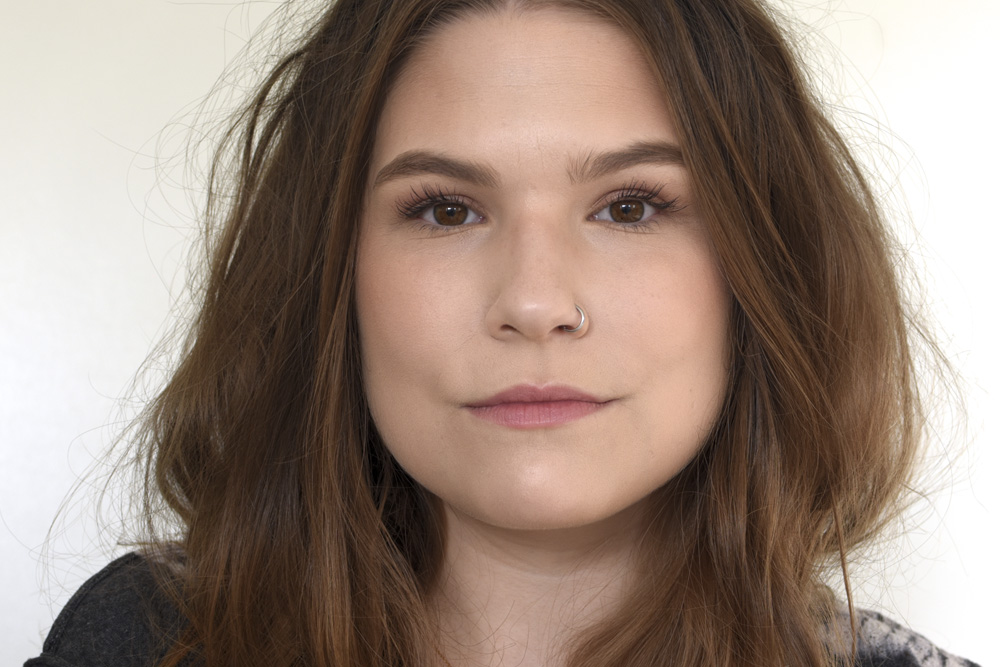 En dit is hoe het geheel eruit zag! Mijn verontschuldigingen voor de coupe cabriolet, weldra hoop ik weer kroesvrij door het leven te gaan dankzij een goeie knipbeurt.
Gebruikte producten
Serum Foundation van The Ordinary (review volgt snel!)
Instant Anti-Age Eraser Eye Concealer in Light van Maybelline
The Powder van La Mer
Blush in 370 Élégance van Chanel op de wangen en de slapen
Mineralize Skinfinish in Soft and Gentle van M.A.C
Eye Shadow in Concrete van M.A.C op de wenkbrauwen
Butterstick Lip Treatment in Simply Rose van Kiehl's op de lippen en oogleden
Paradise Extatic Mascara van L'Oréal