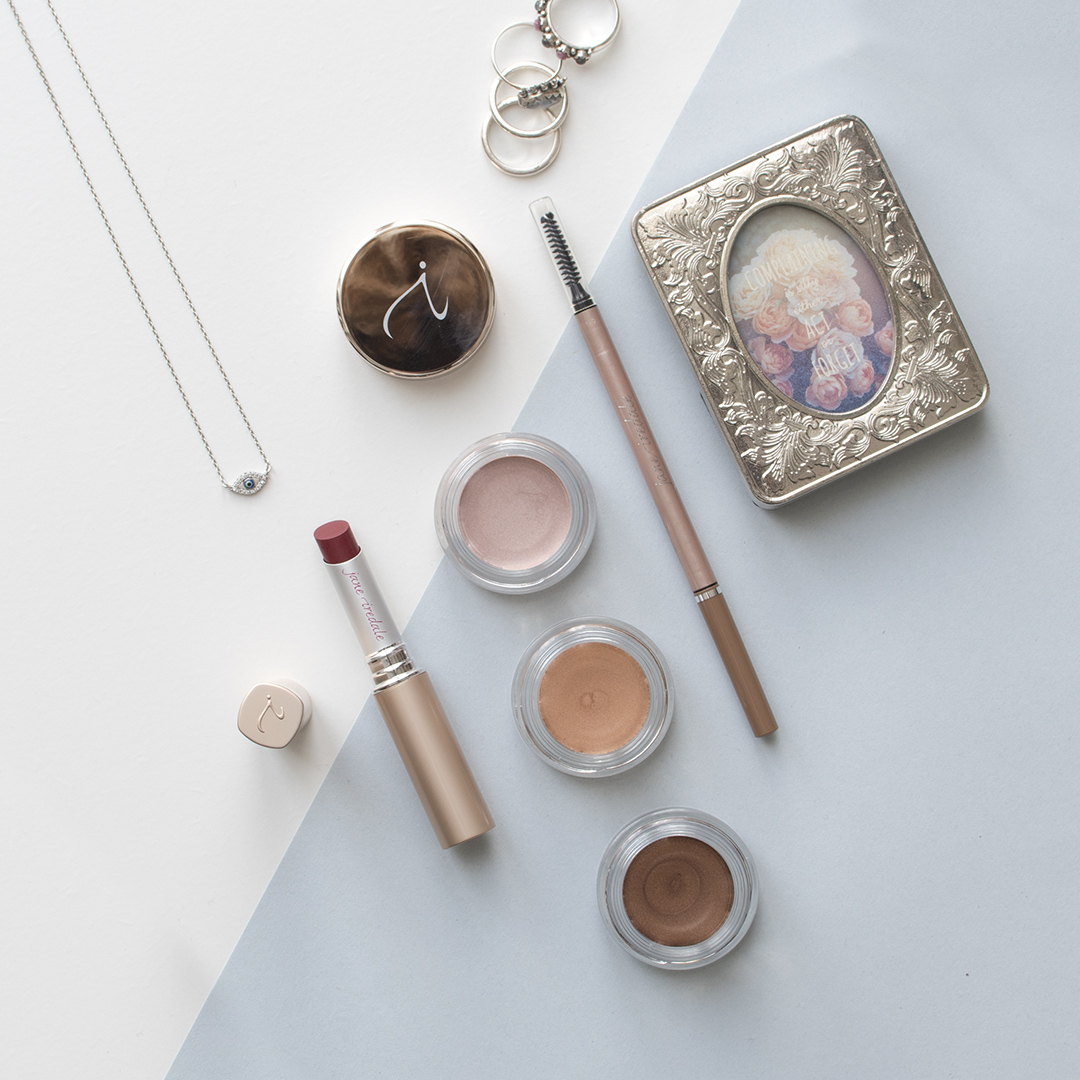 SWEET BABY JESUS I have neglected this blog. Let me fill you in on the rollercoaster that has been ~life~ the past 4 months before we jump to the review. (Or jump to the review if honestly you don't give two flying fucks about what I've been doing, that's okay, I don't judge.)
Shortly after last post, I got promoted to beauty editor for Marie Claire. I've been working full time ever since, which is why I've been MIA. We were horribly understaffed for a hot minute, but now we've good a good team flow going and I got settled into my position as Online Beauty Editor. My hours will soon be cut back, which is a little sad considering I love my current job with the fiery passion I once hated my old job as a medical secretary. BUT, that'll give me some more time for blogging, for artistic endeavors and chillaxin'. #notcomplaining. Let's go to the review! After the jump you will find what I wrote October 9. Oops.
Ah, the perks of working for a women's magazine! For Marie Claire I went to a press presentation of jane iredale's 2016 Fall Collection named "Fashion Forward" and, together with a bunch of bloggers and beauty editors, did a workshop with the brand's Global Educator Hannah Hatcher. The article I wrote that includes some of her solid blush advice (in Dutch) can be found here. After the delightful morning filled with make-up, girl talk and shameless selfies, we got to go home with a neat goodie bag too. #blessed Here we go!
I got the PureMoist Lipstick in Cindy, which is nice, blue-based, berry red. Fun fact: All PureMoist lipsticks are named after super models, this classic red is named after Cindy Crawford. The Eyebrow pencil I got in Blonde.
The round pots are the Smooth Affair eye shadows/primers in (top to bottom:) Naked, Gold and Iced Brown. In the collection you'll also find Canvas (a peachier nude), Lemon (matte yellow to cancel out purple/blueish tones) and Petal (pink). Time for swatches!
PureMoist lipstick in Cindy, Smooth Affair eyeshadow/primer in Iced Brown, Gold and Naked (the latter is hardly visible, thus lives up to its name) and the Eyebrow pencil in Blonde.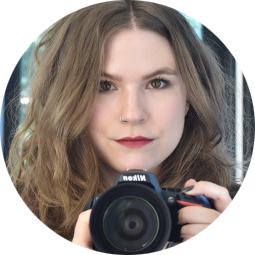 With access to the entire jane iredale make-up collection and with the guidance of Hannah, all of us ladies did the brands go-to Fall 2016 look: Strong brows (though mine were being uncooperative, as usual haha), a stained lip and a natural smokey eye.
Pro-tip for those who can't seem to get their under-eye smoke right: Swipe an almost-black crayon on the back of your hand, then use a q-tip to apply the smudge to your eye. Fade with the other side of the q-tip and BAM: perfectly smokey.
My first impression of the jane iredale products (I had never worked with them before) was overall very positive. I especially liked the two-phase mascara, which left my lashes as long as I've ever seen them. It was a particularly sweaty day and the mascara didn't leave me with a hint of panda eyes, yet it was fairly easy to wash off. Approved!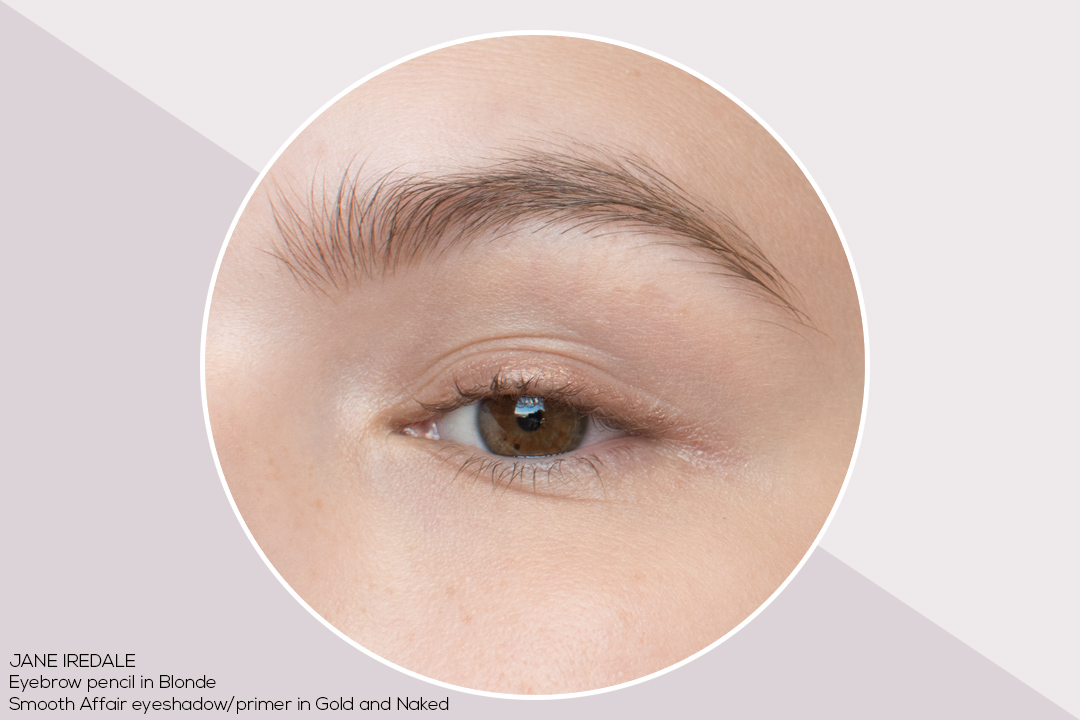 I just can't find my way around these twist-up eyebrow pencils guys. This particular one seemed to be too waxy to actually deposit pigment on my skin so I had to swipe back and forth to get any pay off at all. Maybe I'm doing something wrong here, I don't know. The warm colour didn't work with my ashy brows either.
You can see Naked living up to its name and Gold leaving a trail of pretty along the lash line. These creams are very comfortable and easy to work with. Alas, they tend to crease on my oily lids. As eyeshadows, there's a quick fix for that and that is to simply use the warmth of your finger to redistribute the product over the lid. But as a primer, this is a recipe for disaster.
I love Iced Brown though: a very pretty, neutral colour and it seems to stick better than the gold (see how it migrated just about everywhere?). Admittedly, it was blistering hot in my bedroom (mind you, these photos were taken on a beautiful, unusually warm October day) so that really did not help the oily lid situation.
The lipstick however, is a winner. I don't tend to pick darker shades anymore (a crisp lip only emphasizes the asymmetry in my face) but if I would commit to the effort, this one would be a go-to. The formula is very comfortable to wear, the candy sweet scent is not on my list of nopes*, it lasts and I love the not-too-dark-but-still-dark colour.
*The list goes like this:
1. Vanilla
2. Vanilla
3. Vanilla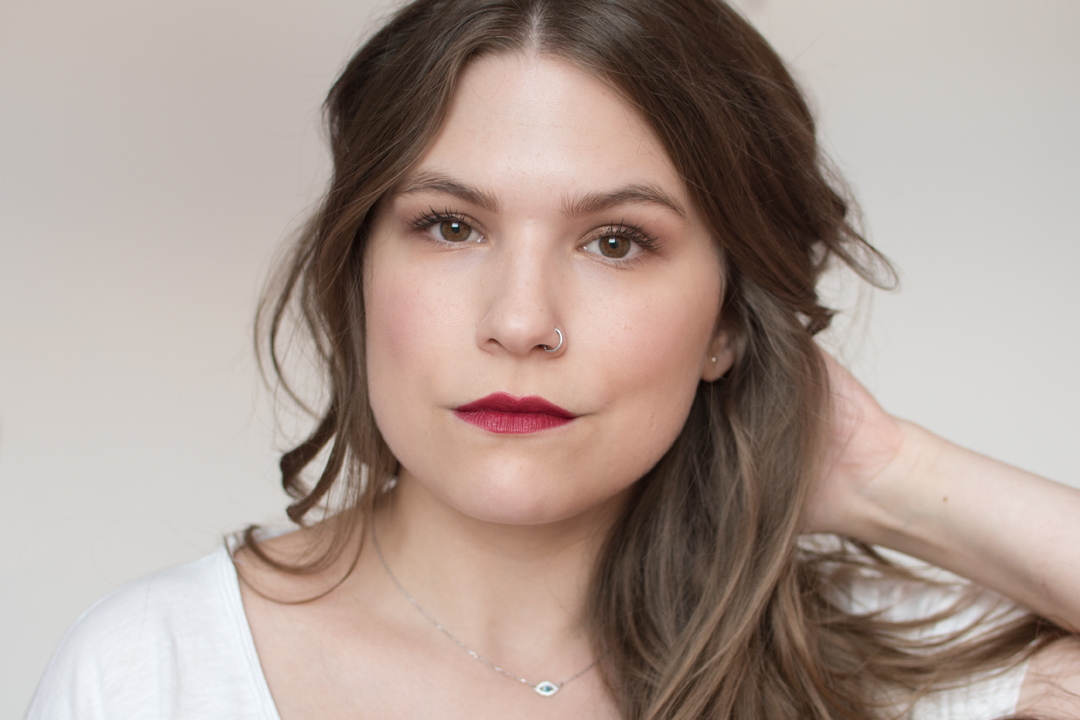 And this is my entire face! I'm wondering what blush I used back then in October because damn that looks good. Also don't be surprised to see me gain 10 kilos in the span of two blog posts. I have been living la vida corpulenta. Food is good. Working out sucks.
Laters peeps ✌️