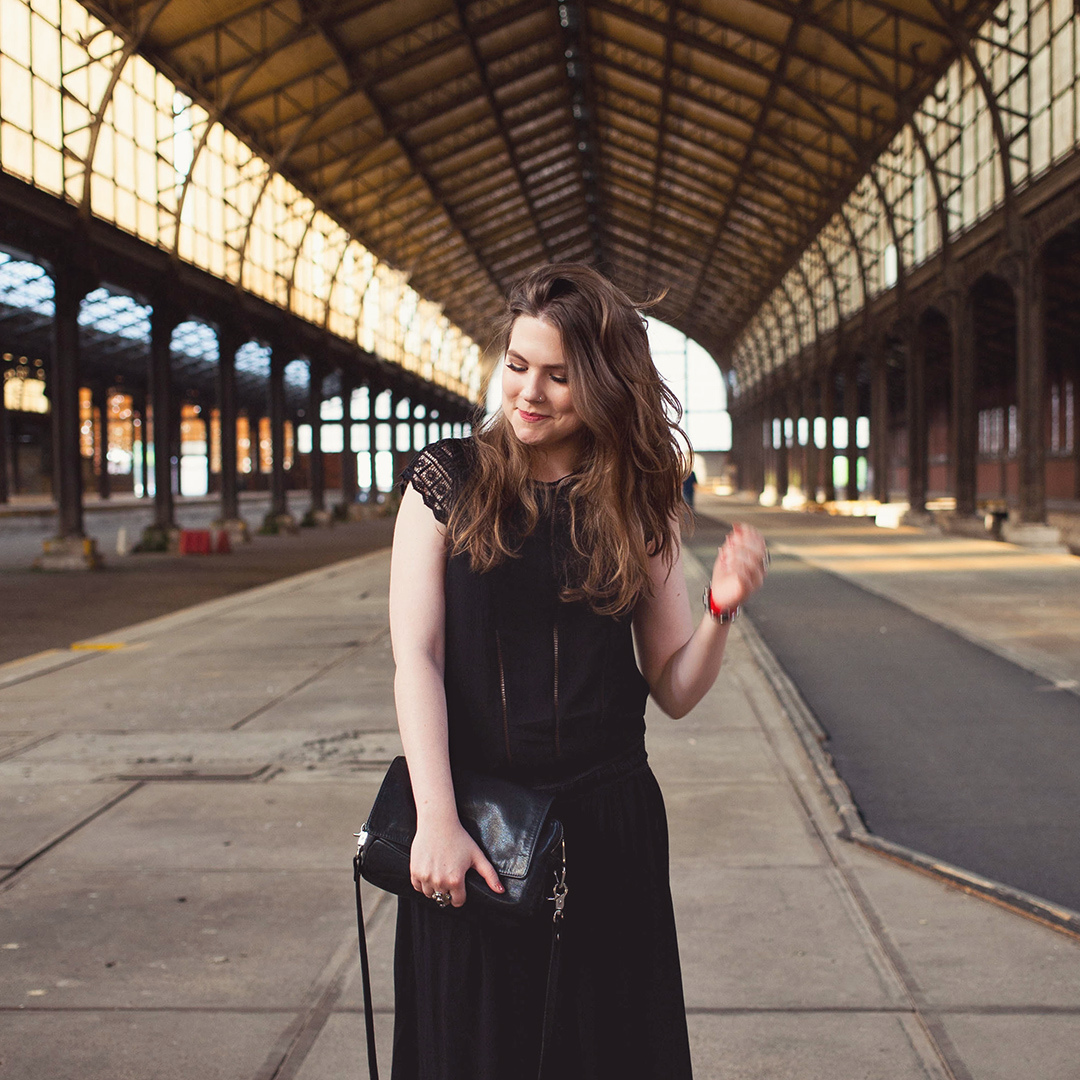 A while ago, my friend Annebeth asked me if I wanted to go with her to an event she was invited to, the Hair Fashion Night by L'Oréal Professionel at Tour & Taxis in Brussels, to get our hair did: 20 of L'Oréal's finest hair stylists, and 7 looks to choose from. This girl can't say no to open bars the princess treatment so obviously I said yes, and this is what I wore!  
H&M black lace sleeve dress, currently in stores for €49,90, New Look suede lace up sandals, currently in store for €44,99
Assorted silver jewelry, & Other Stories triple zip bag, H&M nail polish in Sedona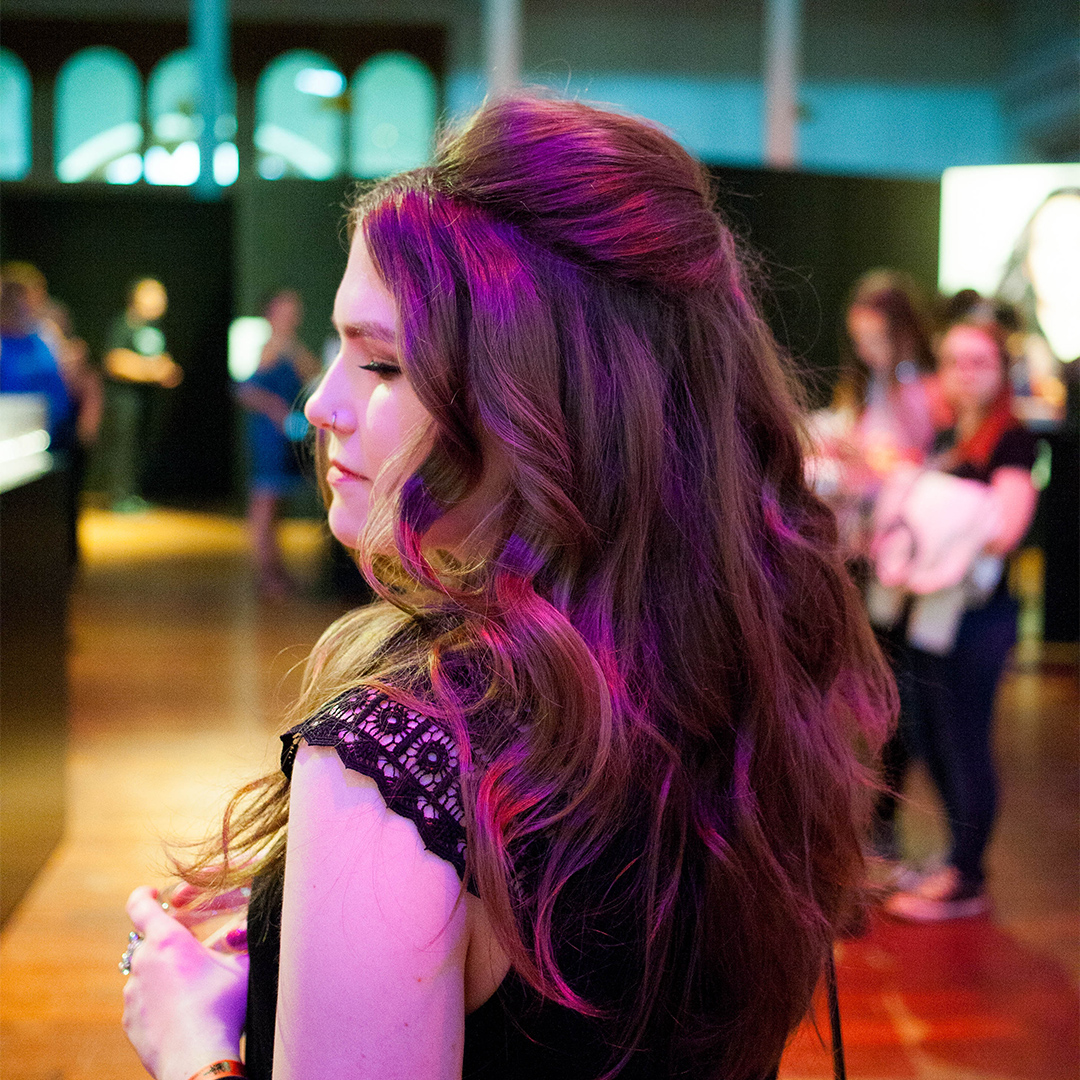 Eylure lashes: Enchanted – Forever
And this is what my hair looked like after the styling session! Some hair was backcombed and tucked into a beautiful bump and the hair left down was curled with a larger curling iron and sprayed with Crêpage de chignon, a mineral powder fixing spray that adds texture, volume and a touch of nonchalance, from L'Oréal Professionel's Tecni.Art Wild Stylers range. I felt like royalty with this regal 'do (specifically seeing some Kate Middleton), and my stylist was just the sweetest guy, helping me out with my false lashes that kept going their own way haha (I need more practice applying them). All in all a splendid evening I would say!
Also I'm definitely bringing this dress to my holiday in September, we're probably going to Italy or Portugal for a week and I scream a little inside every time I think about it because I'm doing NONE of the planning and it's going to be so exciting!