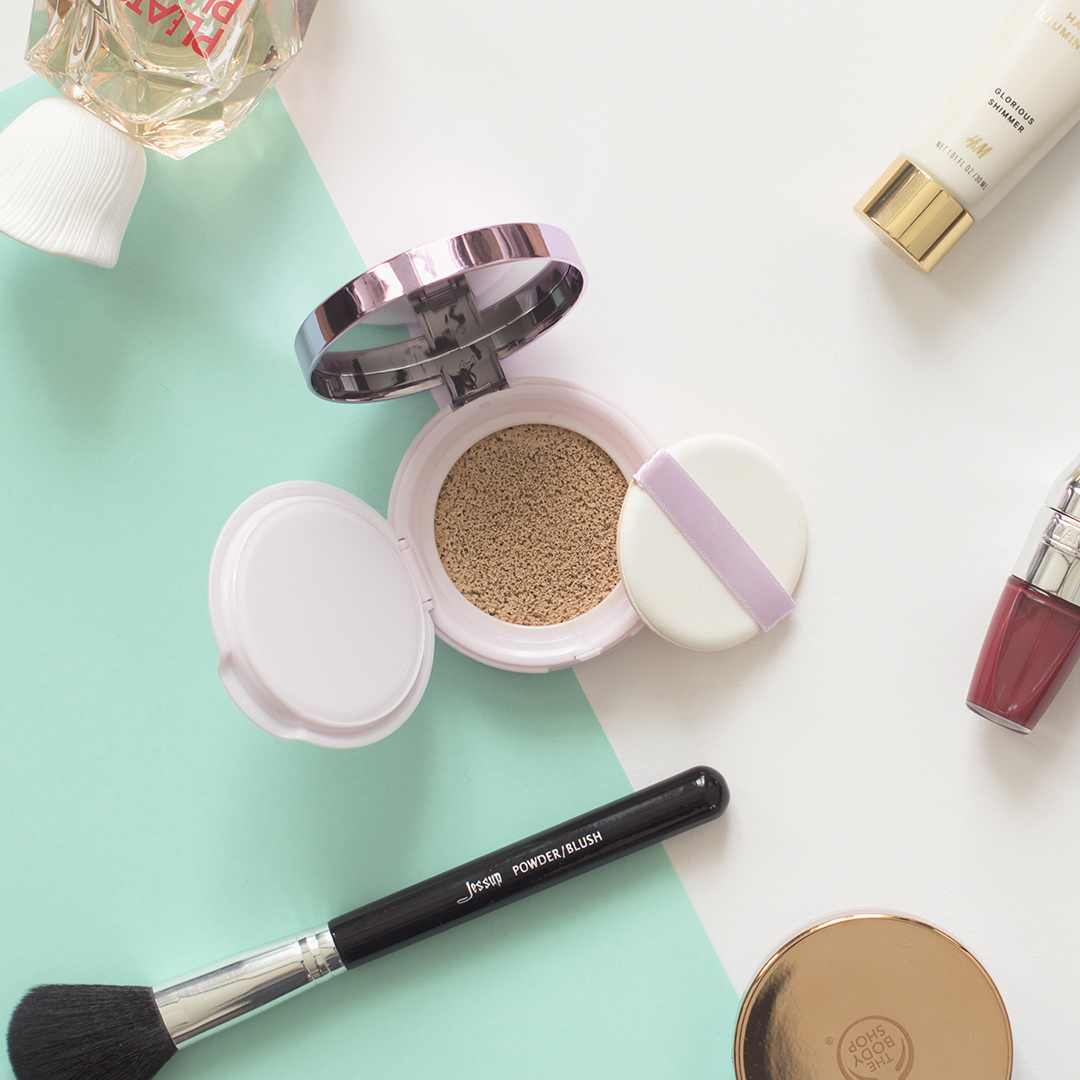 So I wasn't really looking for a new foundation seeing as I was still perfectly happy with my Yves Rocher and L'Oréal BB cream, but here I am again, sporting a novelty item in pretty, shiny packaging.
I love my ~*glow*~ guys. If I could, I'd be a bronzed bohemian beach babe (what an alliteration) all day every day but alas I'm in Antwerp, Belgium, not Bondi Beach, Australia, and I'm about as white (both literally and figuratively – I have very little chill) as one could get, I can't surf and I'm afraid of spiders and snakes and apparently everything in Australia is bigger and more dangerous and probably out to kill you so I'll stick with piling on the highlighter and sea salt spray in my hurr to get my beach vibe on.
Anyway. After seeing Dutch blogger Lotte's review and admiring the dewy finish, I was sold. It took trips to 5 different stores to swatch the lightest colour, 01 Porcelain, but seeing as pinkish, pale tones are often quite rare in drugstore brands, swatching is a necessity. The effort turned out ineffective seeing as the store wasn't well lit and I felt too awkward to go out in the daylight in a crowded shopping street and take out my pocket mirror #struggleisreal
On to the actual review!
I used my Real Techniques Miracle Complexion Sponge and softly dipped it into the cushion. Unlike squeezy tubes, you won't easily get too much product out at once, and as you know I'm all about sheerness and natural looking make-up, so I like that in a foundation. Applying according to L'Oréal's instructions, by tapping it on the skin, leaves the skin looking brightened and more even. I highly doubt you could get more than a light coverage out of this product, so if you have an uneven skin or are prone to blemishes, you might have to go heavy on the concealer, though according to Lisa Eldridge, that's actually the way to go.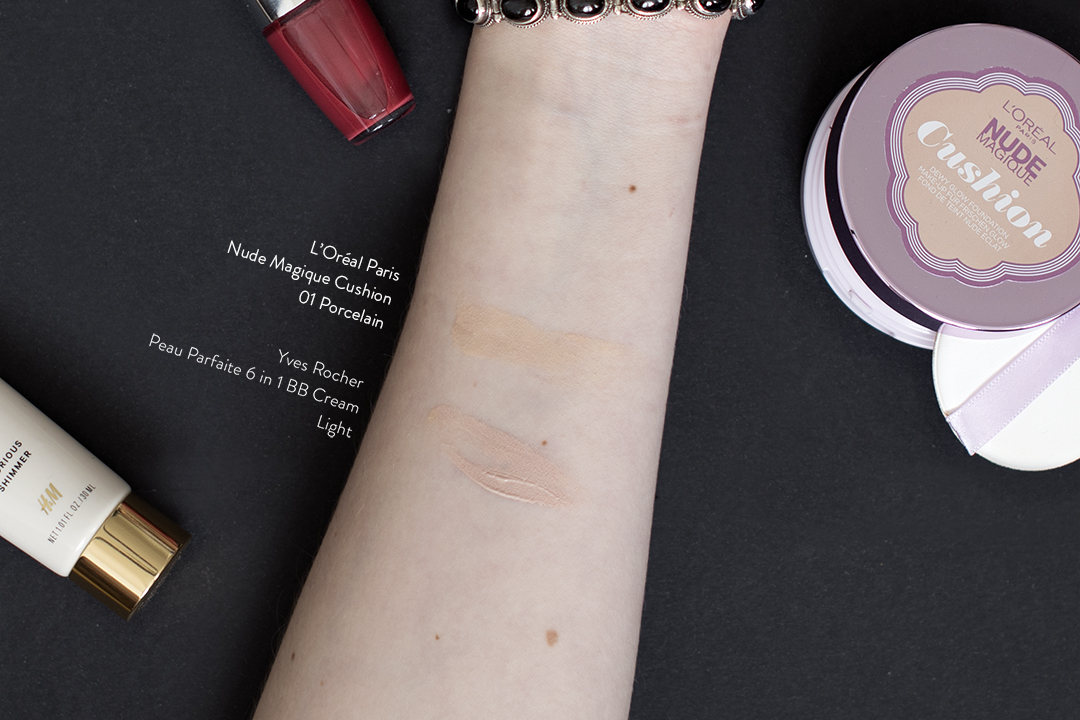 Next time I'm going to try and be a little more consistent with my picture styling haha, sorry.
Compared to my favourite BB cream by Yves Rocher, the L'Oréal Nude Magique Cushion in Porcelain is a little more yellow, but once applied to the face it doesn't look wrong at all. If you're a Pale Pink Person like me, you can still give this foundation a shot.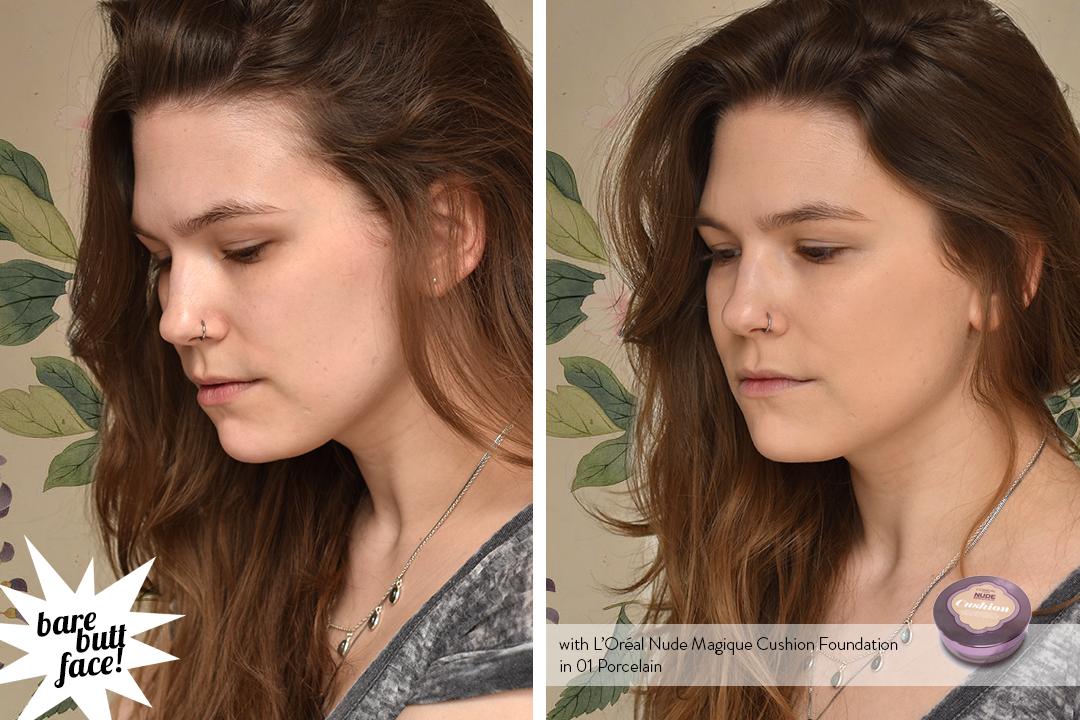 No make-up / Foundation only
Biggest selling point to me was the packaging dewy finish but actually I have products that perform better on my skin. However because this is the ideal on-the-go or I-prefer-to-snooze-9-more-minutes foundation, I'd still repurchase. The box has a mirror and an applicator and best of all, you don't have to dump any product on the back of your hand so you won't smear it all over your freshly washed and ironed white blouse.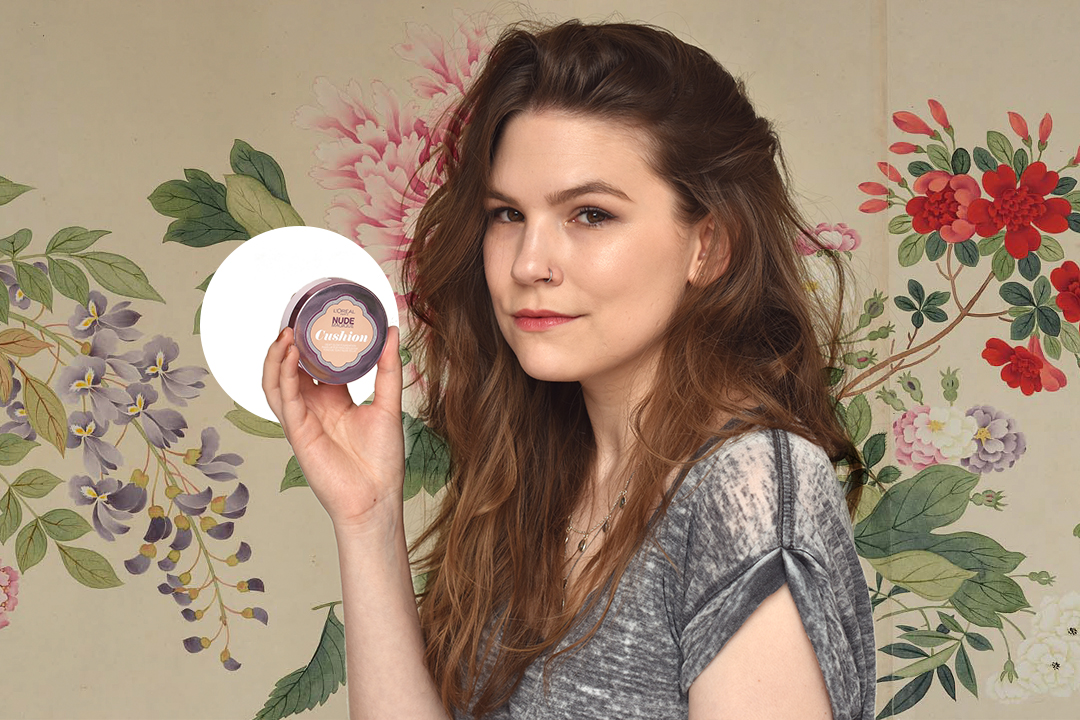 Full face
Besides looking a tad bit powdery after a full day of wear, I can't see any cons to this product. The ease of using it, and the formula being so comfortable on the skin, beats my current foundation routine. At €18 for about 15ml (half the amount you'd generally find in drugstore brand foundations at that price point), it's quite an expensive option, but I'm still down with it. I mean, have you seen the cute packaging?
Okay I'll stop.
Rating: ★★★★
★