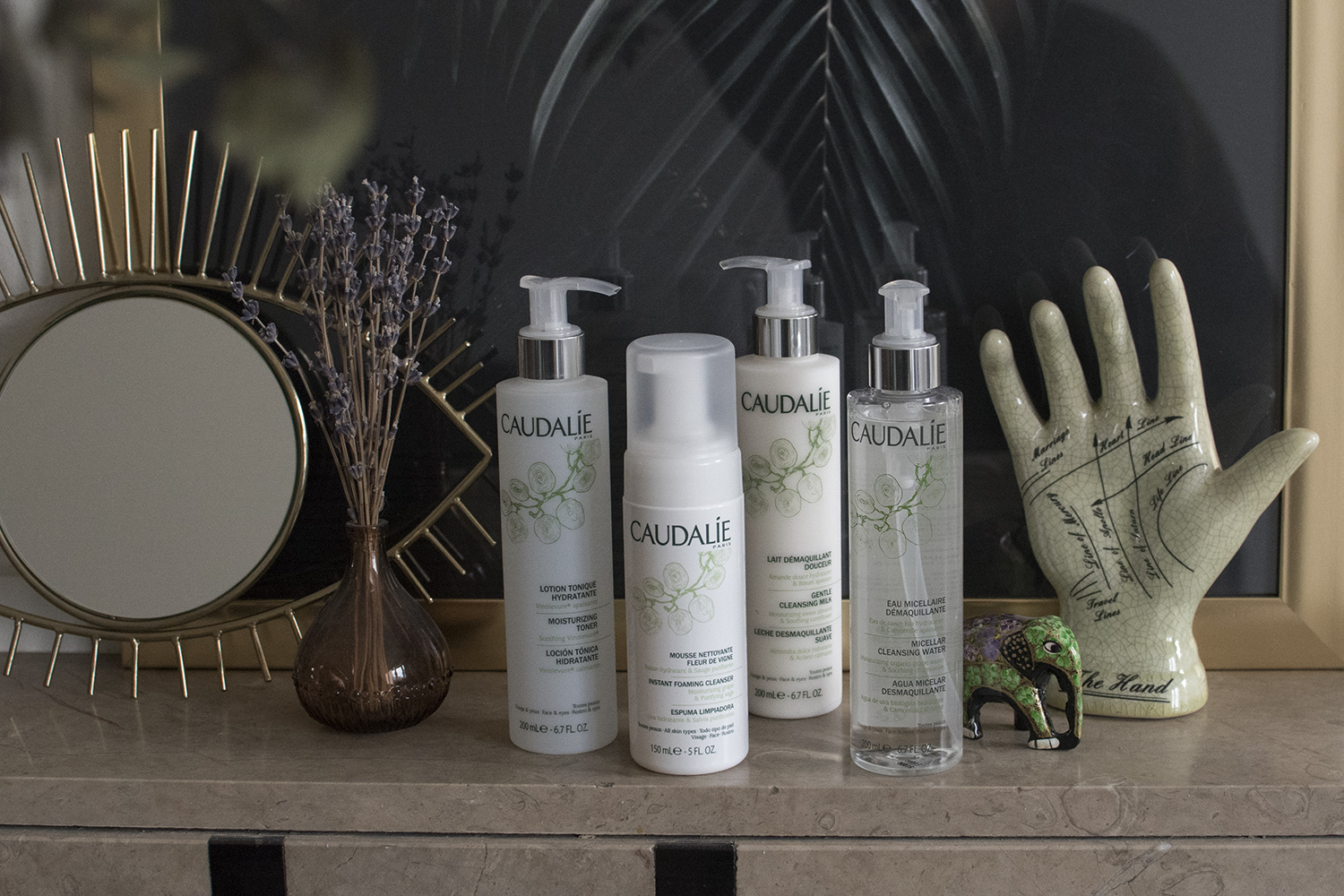 De absolute basis van een gezonde, mooie huid? Voldoende reinigen, of je nu veel, weinig of helemaal geen make-up draagt. Ons dagelijkse leven stelt ons bloot aan allerlei agressies zoals luchtvervuiling en vrije radicalen die bijdragen aan allerlei huidkwaaltjes (dofheid, droogte, onzuiverheden) en aan het vervroegd verouderen van je huid. Omdat reinigers zowat mijn favoriete productcategorie is, kon ik dus ook geen nee zeggen tegen de kans de cleanser-lijn van Caudalie uit te proberen.
Lees ook: Georgie Cleeve van Oskia: "Dagelijks SPF smeren is niet nodig."
Voor dit experiment zette ik mijn vertrouwde producten aan de kant en verving ze door een passend alternatief van Caudalie.
Stap 1 – Eerste reiniger: Gentle Cleansing Milk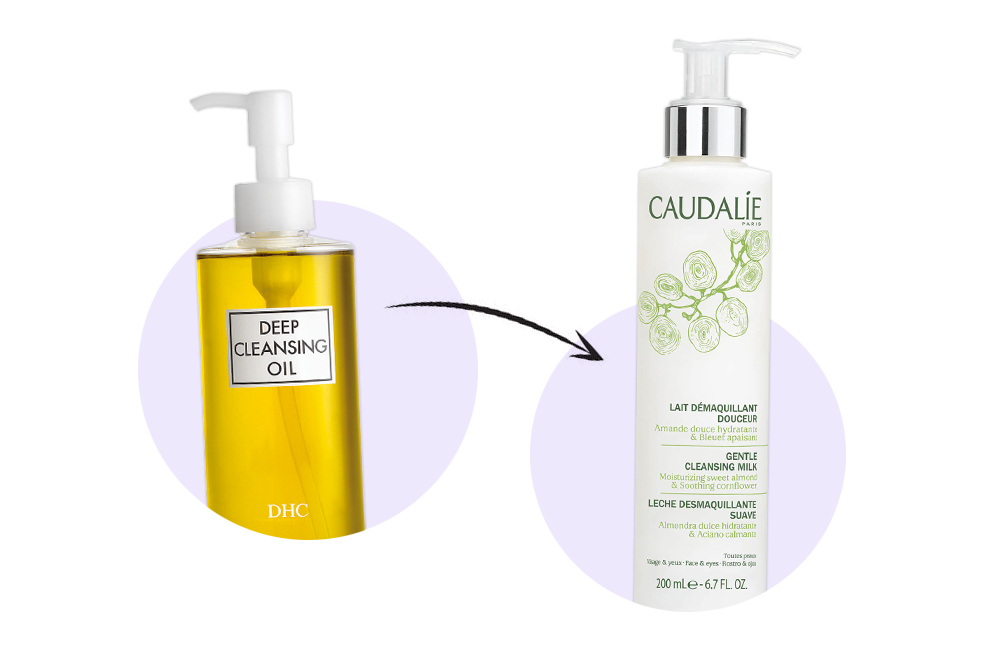 Out: Deep Cleansing Oil van DHC, € 27,95 bij LookFantastic


In: Gentle Cleansing Milk van Caudalie, € 16,80
Deze zachte reinigingsmelk levert prima werk op mijn every day face: wat foundation, wat concealer, bronzer of blush en mascara. Als ik aan de slag ga met eyeliner, oogschaduw, wenkbrauwgel, lipstick en setting spray luidt mijn motto echter "hoe vettiger hoe prettiger" en kies ik dus liefst voor een olie die alles in recordtempo van mijn gezicht doet smelten. De geur met noten van citroenblad, bergamot, lavendel en sandelhout is wel ronduit goddelijk.
Stap 2 – Tweede reiniger: Instant Foaming Cleanser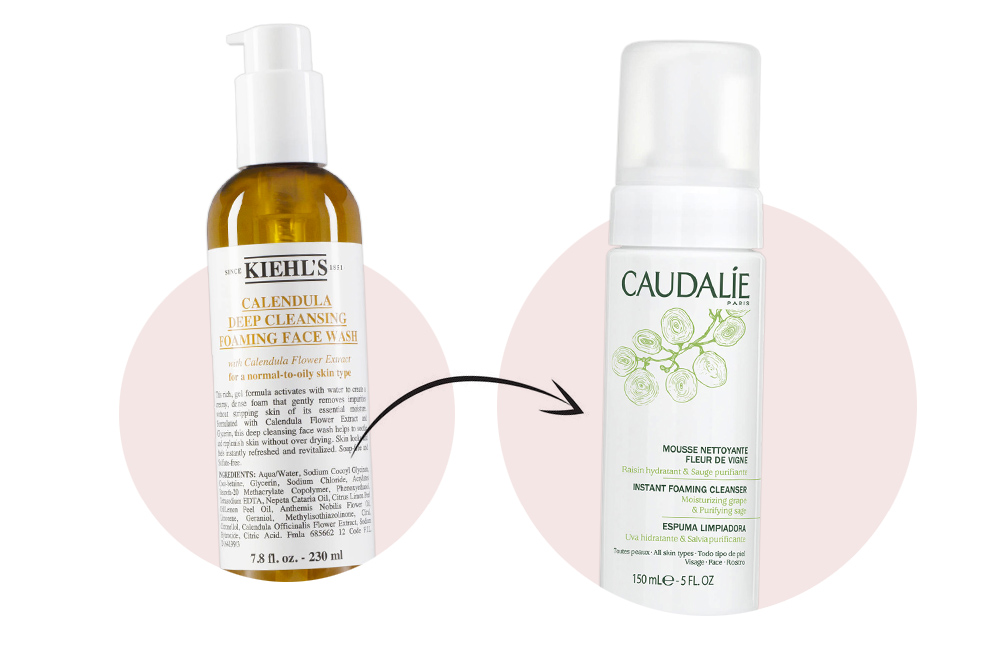 Out: Calendula Deep Cleansing Foaming Face Wash van Kiehl's, € 29,20 bij de Bijenkorf


In: Instant Foaming Cleanser van Caudalie, € 16,80
Zacht als fluweel en oh zo mild: deze reiniger is ideaal voor wie de textuur van een schuimende reiniger nodig heeft om zich "schoon" te voelen maar de heftige formules vol SLS niet aankan. Het principe lijkt op dat van een douchefoam, maar dan zonder drijfgassen: de flacon creëert het schuim voor je. Witte roos, watermeloen en roze peper vormen de frisse geur – ookal ruikt mijn neus vooral komkommer?
Stap 3 – Toner: Moisturizing Toner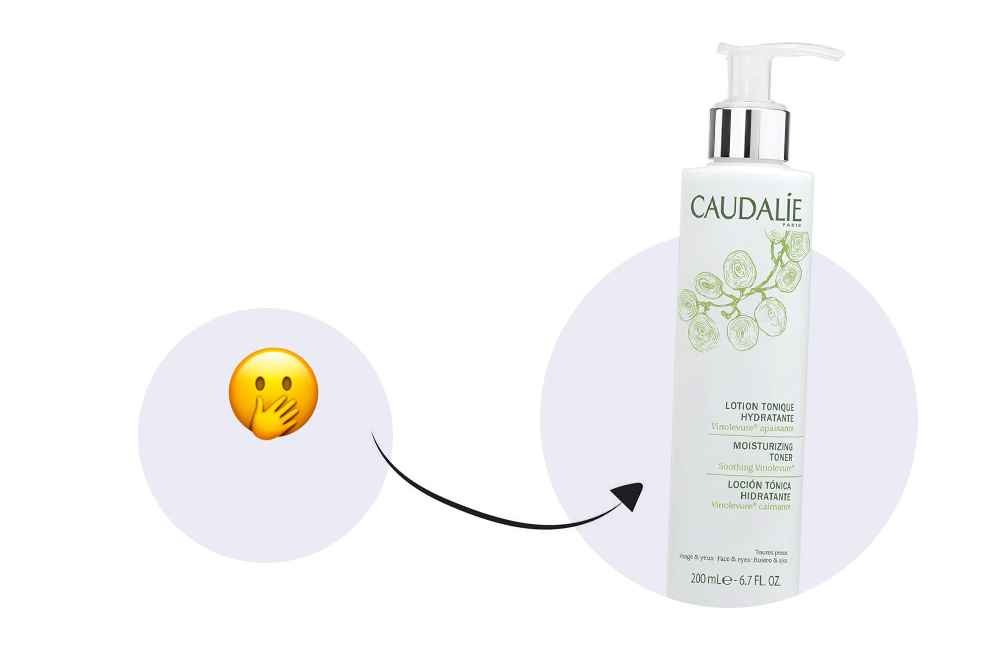 In: Moisturizing Toner van Caudalie, € 16,20
De toner is een nieuwkomer in mijn routine en heeft volgens mij het meeste verschil gemaakt. Ik merk dat mijn huid voller en beter gehydrateerd is, ook in de schrale koude van de afgelopen dagen. Mijn volle crèmes (die mijn haar vettig maken haha) kan ik weer even opzij zetten dus.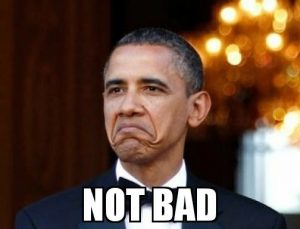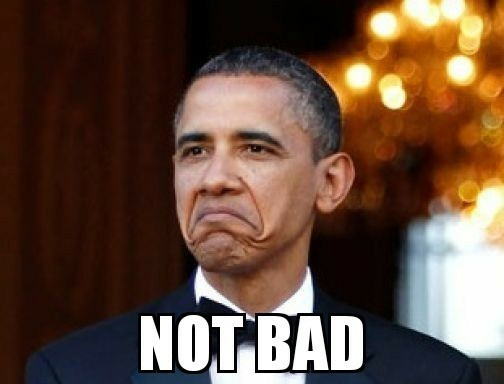 En ook: Micellar Cleansing Water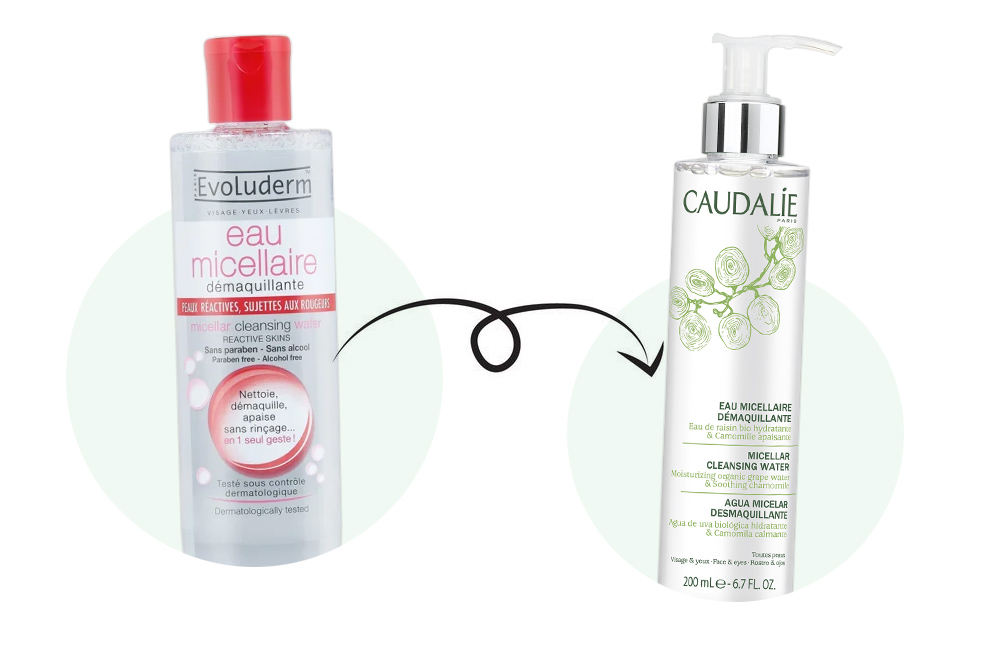 Out: Eau Micellaire voor gevoelige huid van Evoluderm, € 3,99 bij Di.
In: Micellar Cleansing Water van Caudalie, € 16,20.
's Ochtends heeft mijn huid weinig reiniging nodig en gebruik ik enkel water en micellair water om zweet en talg te verwijderen. En OH BOY was ik blij de gigantische fles van Evoluderm een pauze te geven: ik heb een graftakkenhekel aan die overheersende en mierzoete geur. Het Micellar Cleansing Water heeft echter een aangename, milde geur en doet mijn huid niet trekkerig aanvoelen.
Het verdict
Twee opvallende verschillen in dit 3-weken durende experiment: mijn huid is beter gehydrateerd, voller en heeft een frisse glow. Maar op deze korte tijd heb ik ook opvallend veel last gehad van verstopte poriën – volgens mij omdat de twee cleansers samen net niet grondig genoeg reinigen wanneer ik make-up draag. Waarschijnlijk zal ik dus of de melk gebruiken met mijn Kiehl's cleanser, of mijn DHC olie met de schuimende reiniger. Draag je geen make-up, of heb je een zeer droge huid, lijkt deze routine me je wel op het lijf (of op het gezicht, hi-ha-ho) geschreven.
Waarom Caudalie?
Dit Franse cultmerk is clean en vegan en werkt samen met organisaties als 1% For The Planet, WWF en National Forest Foundation. Caudalie maakt geen gebruik van bewaarmiddelen die mogelijk de hormoonregeling verstoren (parabenen, fenoxyethanol), minerale oliën (vaseline, paraffine), of irriterende en vervuilende bestanddelen (SLS). Synthetische ingrediënten worden tot een minimum beperkt: biotechnische moleculen voor anti-aging, conserveermiddelen die goedgekeurd zijn door bio-certificeringsinstanties, zonnefilters en parfum. Ook de verpakkingen werden gecreëerd om een zo klein mogelijke ecologische voetafdruk na te laten.
Next up
Tijdens mijn research stuitte ik op de Make-Up Removing Cleansing Oil (€ 19), een product dat ik gek genoeg niet op de Belgische site kan terugvinden maar wel van plan ben te bestellen zodra mijn DHC olie op is. Ook op de wishlist: de Thé des Vignes Body & Hair Nourishing Oil (€ 19,40), een droge olie met een geur die mij wel eens zou kunnen overtuigen beter voor de huid op mijn ledematen te zorgen.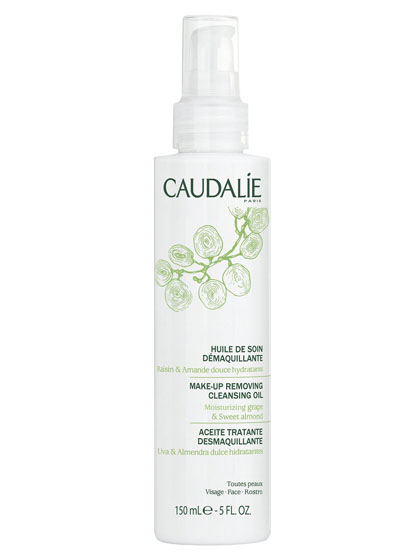 Disclaimer: deze producten zijn PR samples die ik zelf heb uitgekozen. Reviews op Pretty Sharp zijn echter steeds zo objectief mogelijk.