Beter laat dan nooit zullen we maar zeggen. Terwijl iedereen alvast staat te popelen om het Born To Run palet in handen te krijgen, blik ik nog even terug op de Urban Decay collab met cruelty free Youtuber Kristen Leanne, met deze review van het Beauty Beam Highlight Palette.
Benieuwd naar de gehele collectie? Lees er meer over in dit artikel. 
Onbesproken is ze niet, die Kristen: kort na de release van haar collectie met Urban Decay maakte ze een enorme PR-uitschuiver met enkele bedenkelijke tweets over het highlighter quad van Huda Beauty voor diepere huidskleuren. Ze merkte op dat de kleuren te donker waren voor de lichte huidskleuren waarop ze geswatched waren. Dat er "met zoveel pans toch minstens één kleur in hoort te zitten die wel geschikt is voor lichtere huidskleuren". Oh the caucacity…
Die filosofie zie ik echter wel min of meer terug in haar eigen highlighterpalet. Helaas eerder een nadeel dan een voordeel in mijn ogen: wie o wie kan alledrie de kleuren in dit palet gebruiken waarvoor ze bedoeld zijn?
Spoiler alert: ik niet ☹️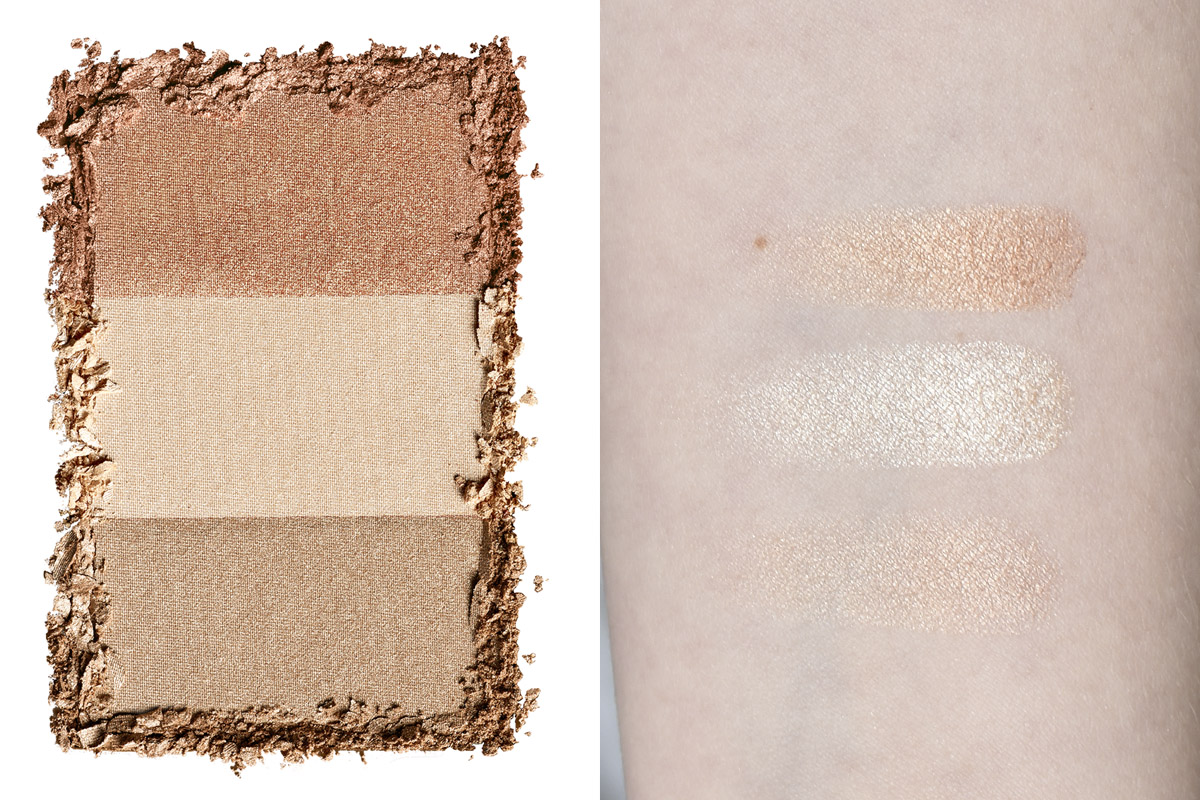 De highlighters zijn zijdezacht, nauwelijks poederig en erg mooi gepigmenteerd. Formulegewijs een dikke 10 op 10 dus! De kleurselectie daarentegen is een terugkerend probleem voor mij: waarom stoppen merken zulke brede schakeringen in één palet? Natuurlijk is het goedkoper één "veelzijdig" palet te maken dan verschillende versies, maar wie de lichtste kleur past, kan waarschijnlijk de donkerste niet als highlight gebruiken en vice versa.
Die donkerste kleur is gelukkig wel een mooie wash of colour voor op het ooglid en staat mooi bij mijn huid- en oogkleur. Misschien stimuleert dit me wel vaker wat oogschaduw aan te brengen in de ochtend, who knows! ?‍♀️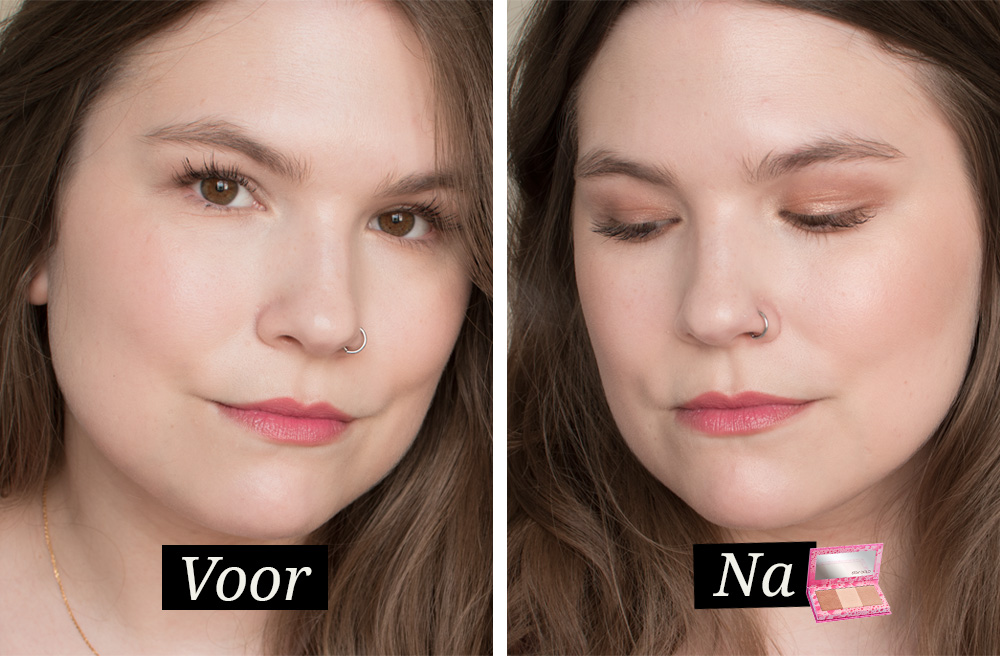 Op de foto draag ik de lichtste kleur op het hoogste punt van mijn jukbeenderen, de taupe-achtige kleur daar net onder voor een subtiel contoureffect en de donkerste, koperachtige tint op de oogleden. De highlighters blenden erg vlotjes, accentueren textuur in je huid niet al te erg en zijn goed op te bouwen tot een sterkere glow. Omdat alle drie de tinten in één pan zitten, is het ook erg makkelijk om je kwast door alle kleuren te halen voor een glow-op-maat. Mijn verdict?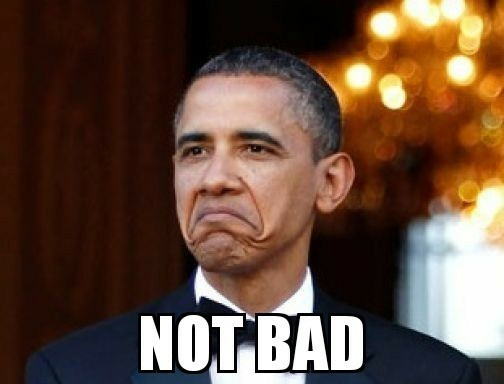 .
Ondanks mijn twijfel over Kristen en de kleurselectie ga ik het Beauty Beam Highlight Palette toch introduceren in mijn dagelijkse routine. De zijdezachte, glittervrije formule heeft toch mijn hartje voor zich gewonnen…
Het Beauty Beam Highlight Palette van Urban Decay X Kristen Leanne is limited edition en al even verkrijgbaar in de winkel. De adviesprijs is € 37. Bij Lookfantastic vond ik 'm echter voor € 25,95. Just sayin'.
Disclaimer: dit product is een PR sample. Samples worden vrijblijvend verstuurd door merken en bedrijven om getest te worden. Reviews op Pretty Sharp zijn echter steeds zo objectief mogelijk.