Het is die tijd van het jaar weer! Of je nu houdt van de feestdagen en knusse avonden onder een dekentje met een glas wijn of niet, voor make-up junkies zijn dit hoogdagen. Elk merk pakt uit met decadente Kerstcollecties, mooie geschenksets en goeie deals. Een bloemlezing…
1.
Voor Huda Kattan begon alles met haar eigen nepwimpers, maar met de liquid lipsticks brak Huda Beauty als merk pas echt door. Voor wie het prachtige Desert Dusk-palet net ietsje te duur is (€ 64,95 is niet niks), zijn de vier verschillende Contour and Strobe Kits misschien een betere manier om kennis te maken met het merk. Een kit bevat een mini Liquid Matte, een mini Lip Strobe en een passend lippotlood, in een supermooi tinnen doosje.
Contour and Strobe Kit van Huda Beauty in Trophy Wife & Shameless, € 29,95 via Sephora.fr.
2.
Het Heavy Metals Eyeshadow Palette ziet er heel mooi uit, en ik zou zeker niet boos zijn om het onder de kerstboom aan te treffen, maar de echte showstopper van de eindejaarscollectie is toch deze geschenkverpakking met de vier Naked oogschaduwpaletten. Een zeer wijze investering.
Naked 4some van Urban Decay, € 175, vanaf eind november exclusief verkrijgbaar via de website. De rest van de collectie vind je zoals gewoonlijk bij Ici Paris XL.
3.
Het mag duidelijk zijn: het is het seizoen van de glitter. Als je wel eens beauty video's bekijkt op Youtube zijn de vloeibare oogschaduws van Stila je vast al wel opgevallen. In deze set krijg je drie mini's (eerlijk, hoe vaak maak je je make-up helemaal op?) voor slechts 2 pond meer dan één full size. Cult kleur Kitten Karma zit er ook bij.
Written In the Stars Glitter & Glow Liquid Eye Shadow Set van Stila, £ 25 via Cult Beauty.
4.
No way dat iemand al deze kleuren daadwerkelijk op de high points van het gezicht kan gebruiken, daarvoor zijn de kleuren in dit palet te divers. Maar wat niet bij je huidskleur past, past prima in je ooglook, toch?
Glow Kit Highlighter Palette van L'Oréal, € 17,99 online bijvoorbeeld via Asos
De Merry Metals-collectie is vanaf midden november exclusief verkrijgbaar bij Di.
5.
Ik zou hier de hele Precious Rocks-collectie willen plaatsen, maar als ik één ding moet kiezen da is het deze lipstick, een innovatie die wat mij betreft per direct in de permanente collectie mag. De langhoudende formule heeft een matte, velvety finish voor een unieke textuur.
Wil je de lipstick in actie zien? Tati filmde een goeie review.
Diorific Kohl Powder Lipstick in Intense Garnet van Dior, € 42,83
6.
Neen, geen Galaxy oogschaduwpalet hier. Net als het Heavy Metals-palet van Urban Decay bestaat 'ie volledig uit glitter, dus er een hele ooglook uithalen is, op zijn zachtst gezegd, moeilijk. Rihanna profileert haar palet dan ook als een accessoire voor je ogen, waar matte oogschaduws in deze vergelijking je kleren zijn. Aan jou om uit te maken hoe vaak je de tijd neemt om een uitgebreide, knallende ooglook te maken. Gloss en lipstick smeer je echter zo op, en zijn dus een prima manier om op vrijdagavond je kantoorlook snel after work-proof te maken.
Starlit Hyper-Glitz Lipstick in Supermoon van Fenty Beauty, € 17,95 via Sephora.fr (voordeligst) of $ 19 Fenty Beauty.com.
7.
Praised be, want NARS is eindelijk makkelijk te shoppen bij De Bijenkorf. Voor de Nederlanders heel handig, voor de Belgen een prima excuus om eens een daguitstap te maken bij onze Noorderburen. Dit setje bevat een mini-lipstick en een mini-blush voor de mini-prijs van € 22 en is beschikbaar in drie kleuren. En JA Cult classic Orgasm zit daar bij. Doe eens iemand een orgasme cadeau.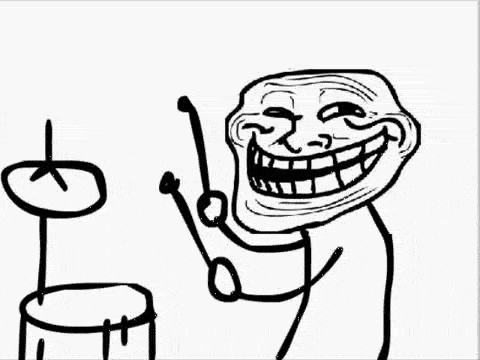 Man Ray Love Triangle in Orgasm van NARS, € 22 bij De Bijenkorf.
8.
De Soft Matte Lip Cream, elk genoemd naar een metropool, is waarschijnlijk NYX's meest bekende product. Voor Kerst stopten ze enkele favourites én vier nieuwe kleuren (Toronto, New York, Santiago en Dublin) in een jasje vergezeld met vier oogschaduwkleuren, een highlighter en een blush. Erg leuk cadeau voor de travelblogger in je leven. #wanderlust
City Set Lip, Eye & Face Collection in London van NYX, € 16,85 bij Douglas.nl
9.
Christmas is cancelled want de hele Snowball-collectie van M.A.C is al uitverkocht.
Sorry.
Impalpable Glare Powder in Here Comes Joy van M.A.C, voor 18 zilverlingen, een rechterarm en je beste melkgeit € 31,50
10.
Ben jij een Hoola-meisje (of jongen)? Voor slechts € 5 meer krijg je bij je vertrouwde bronzer een full size mascara en highlight potlood, én een mini vloeibare highlighter. High Beam is waar alles begon, you guys. Dit is een goeie deal.
Beauty & The Bay Set van Benefit, € 39,90 via Douglas
Wat staat er op jouw wishlist?