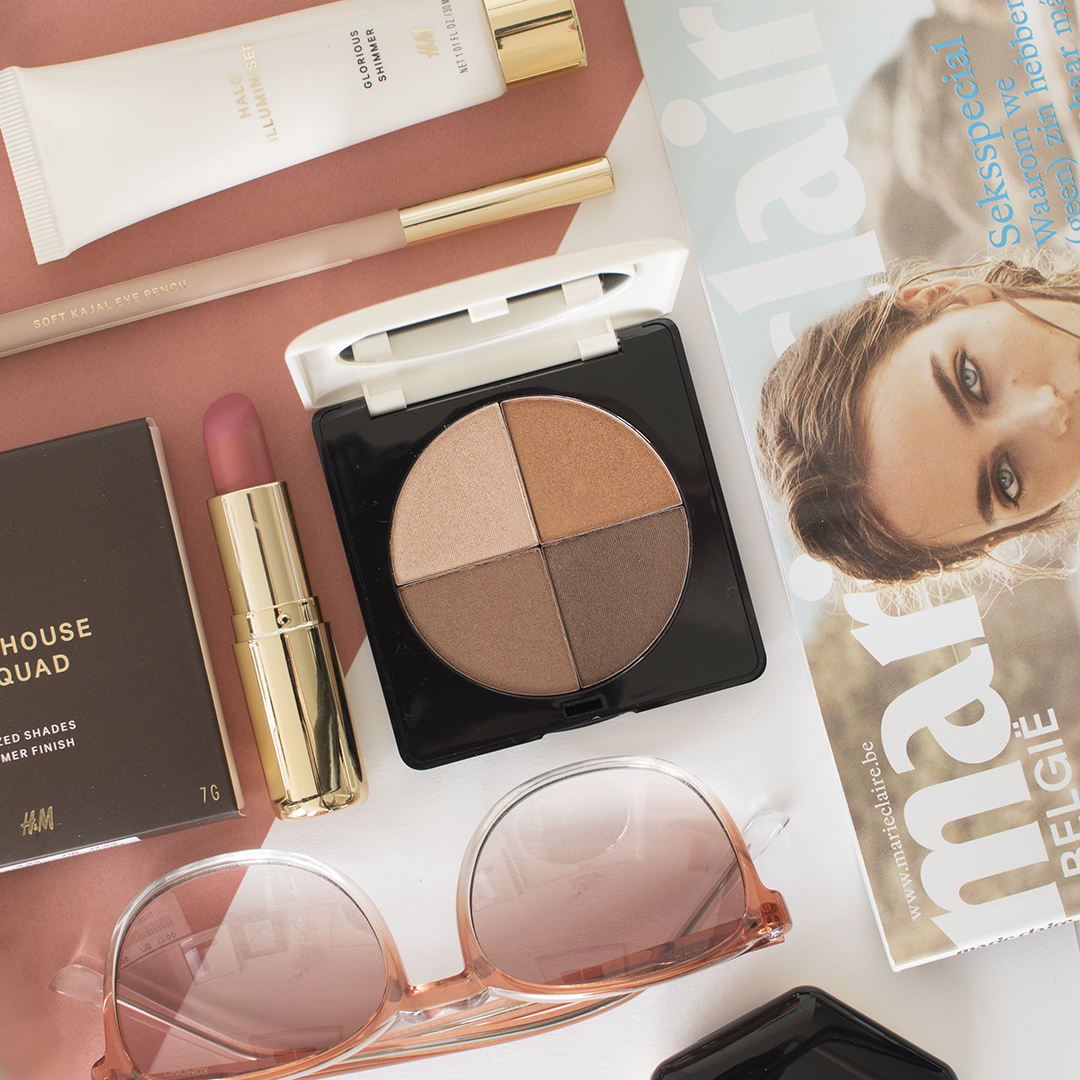 Whenever I walk past H&M, I can't help but sneak in and look at all the make-up. My first beauty related post on this blog was about my H&M beauty haul and today I'm revisiting the Swedes with this pretty little eyeshadow palette from the Summer collection for €9,99. Let's dive in! 
In the store, I obviously finger-swatched (that sounds dirty). I don't carry a make-up brush as often as I carry a fork and there's just something magical about dipping your finger in a palette, unless about 400 people with pee fingers have swatched it before you. Pretty pleased with the glittery stripes on my arm, I ran over to the cash desk.
The other day I was photographing the palette, and considering hardly anyone uses their finger to apply powder eyeshadow, I brush-swatched. To say I was disappointed is an understatement.
Highest on my arm you can (barely) see the colour that is top left in the palette and I continued clock-wise. The shadows are very powdery: there will be fallout. When blended, not much of the colour remained. I tried a few different brushes, but there was hardly any difference: the colours are just very muted.
In came two primers: Essence's I Love Colour Intensifying eyeshadow base and NYX' Jumbo eye pencil in 604 Milk.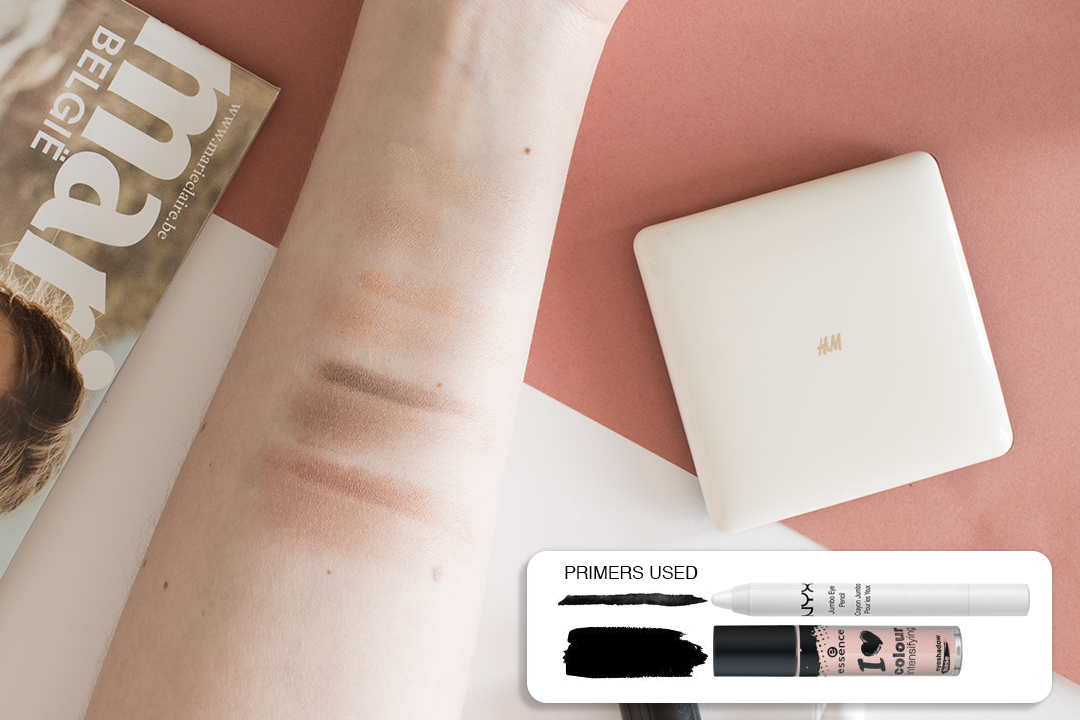 Especially the eye pencil did a nice job at retaining the colour! Next, I applied the eye pencil on the lid and blended outward, as you do, for an inverted panda look. I didn't take any photos of this step. Soz.
And that's what I made of it! I applied the upper left shadow under my eyebrow, lower left all over the lid, lower right in the outer v and upper right as a dab of colour in the middle (I should have aimed a little lower but whatevz haha). I'm growing out my eyebrows by the way, the crazy stray ones will be plucked but I want them feathery, natural and glorious.
All in all, these shadows are workable. They're very dusty and not very strongly pigmented, but I guess that's intentional because Summer make-up is usually all about sheerness and glow. Nonetheless I was expecting more. Without a primer, you'll want to keep a little mirror at hand to wipe away the fall out. I'm going to keep using the quad because the colours are very nice together, although I miss a matte shade in there. But there are definitely better buys out there.
Rating: ★★★
★★