The setting: I'm at my local Yves Rocher store, pacing. The problem: Not being able to choose between all the pretty colours of cream eyeshadow! Prune, Mauve, Blue Mauve and Mercure, they're all currently on my wishlist after succesfully trying out Bronze, which just so happens to turn out green, not bronze. Honestly they probably should have named this shade Patina, after the layer of superficial oxidisation found on worn out bronze, like you see on the Statue of Liberty. But let's move on, shall we?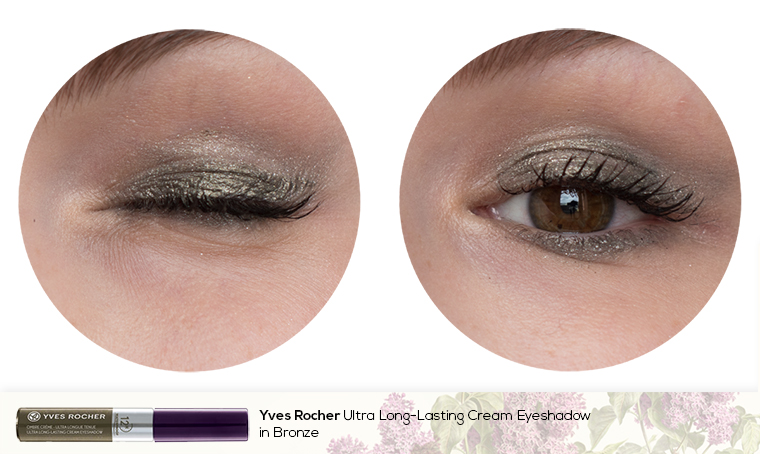 I'm going to compare this to Maybelline's Color Tattoos which I reviewed a while back. I love those things and the bronze pot is my go-to every day eyeshadow, but because of the limited colour range I've had to look further for more shades. This cool green with silver toned shimmer reminds me of a mermaid's tail and I figured green would work well with my brown eyes. I think I might get Mercure next.
The texture is kind of like a thick, whipped cream. I figured the wand and softer formula would be easier to work with than a pot, but actually this one was a little more difficult to apply neatly. The applicator tends to pick up a lot of product, and you'll probably end up smudging everything everywhere. I prefer to use a sponge applicator to get everything in the right place, and then use a blending brush to blend.
I'm always surprised by how messy everything looks in the close-ups so next time I'm definitely going to spend some more time blending, haha. Thing is, you hardly see anything because of my hooded eyes anyway, and all those eye looks you see on Instagram are photoshopped so at least I'm being real yo! #nofilter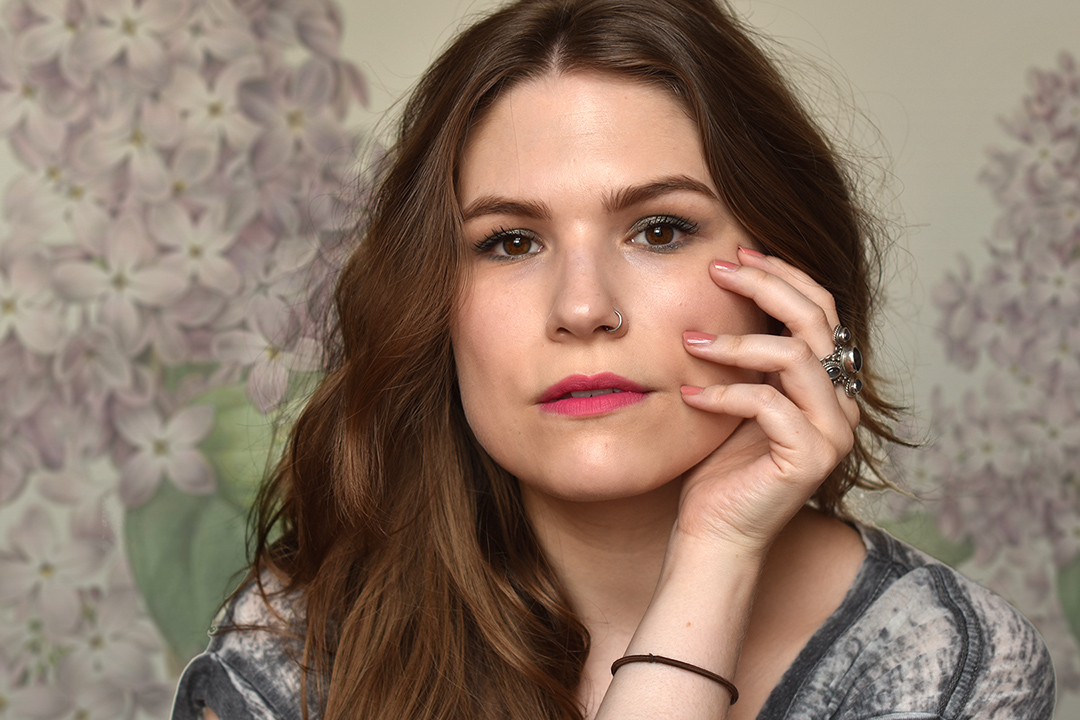 Even after a long day of sweating my ass off, my make-up hardly budged! No primer or fixing spray involved. It faded a little bit and the shimmer was less intense but all in all I'm quite pleased with this product. The struggle is to get the shadow on evenly but once it's on, it's on.
Also in the picture: NYX' Soft Matte Lip Cream in Addis Ababa, which is the very first fuchsia pink lip colour I have ever tried, and Essie Gel Couture in Pinned Up! I got to enjoy this pretty pink manicure for 9 days, which is pretty good considering my nails are as dry and brittle they can get. Reviews of both the lip cream and nail polishes are coming up!
Rating: ★★★
★★

+

 😘

Concluded: I still prefer Maybelline's Color Tattoos so considering I gave those a 4-star rating, I want to give Yves Rocher's cream eye shadows a 3,5 rating, but my stars are text based not image based so I can't do halfsies. So I added a kissy face emoji instead.